President Donald Trump Watches Far Too Much TV, Americans Say in New Poll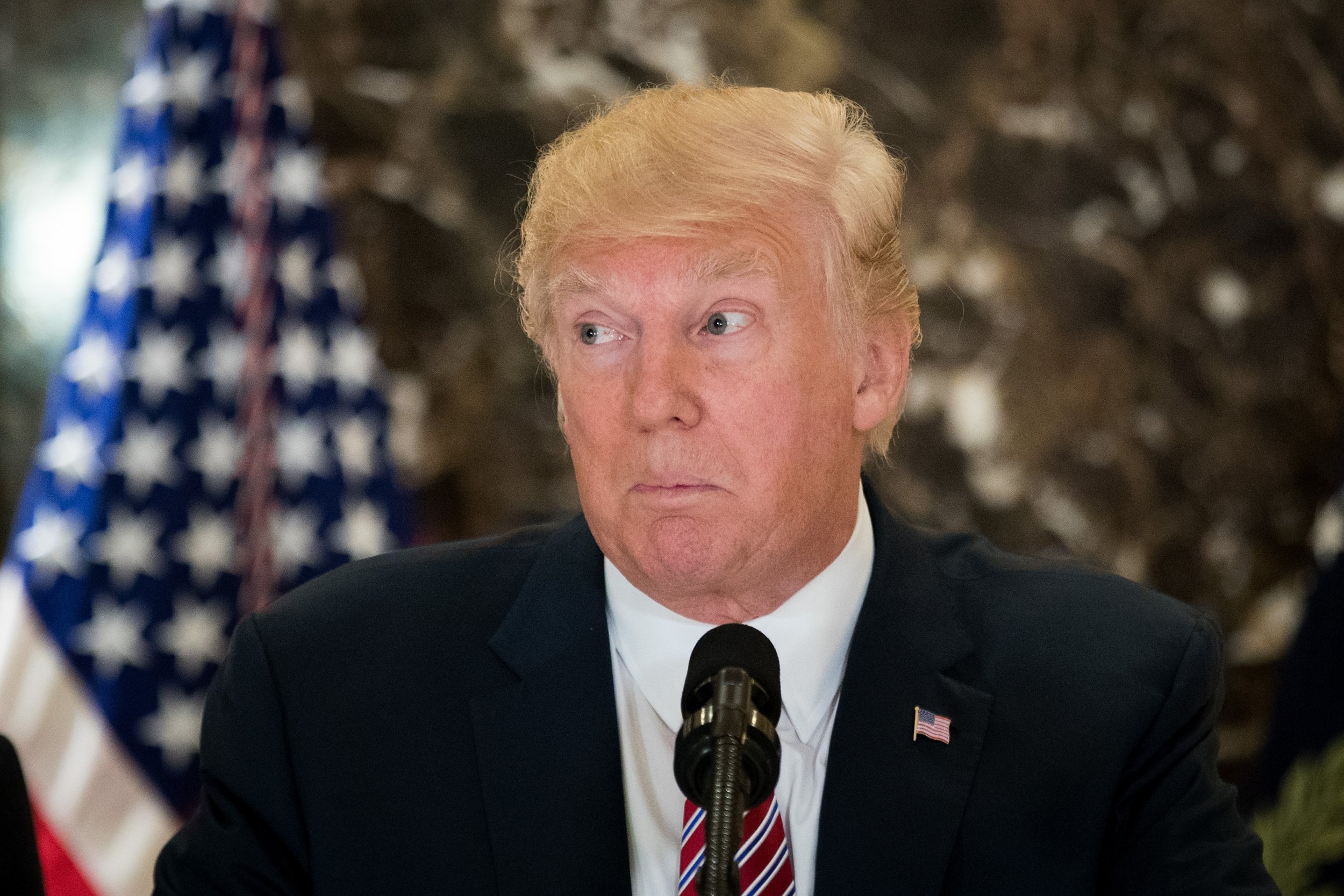 President Donald Trump needs to make a New Year's resolution to power off the television if he wants Americans to think he's a good commander in chief.
Trump makes an effort to watch at least four hours of television daily—sometimes up to eight when his schedule allows—and a new poll indicates that Americans think it's hurting his job performance. A survey from POLITICO/Morning Consult revealed that 45 percent of Americans see Trump's media consumption as negatively impacting "his job performance as president." The poll was conducted between December 14 and 18.
Only 20 percent of the 2,000 people surveyed saw Trump's television-viewing habits in a positive light, while 35 percent either thought it had no impact on his job performance or documented no opinion. The negative outlook on Trump's hobby follows record-low national approval ratings and dips of approval in Republican-held states.
The president's adoration for cable news is well-documented through his active Twitter account, which frequently becomes a live commentary on the news of the day. On Thursday, he posted his congratulations to Fox & Friends for being considered the "most influential show in news," a recognition that comes in part because of the president's favor and interaction with the morning show.
During Trump's first year in the White House, he tweeted about Fox News around 160 times, according to an archive of his Twitter. His commentary on the show is overwhelmingly positive, matching its symbiotic coverage of his time in office. Trump also tweets about other television programs like CNN and MSNBC, but the commentary is usually negative, and he interchangeably refers to the media organizations as "fake news."
The same poll asked Americans how many hours of television would be appropriate for the president to limit himself to every day—31 percent thought one to two hours would suffice for Trump and 17 percent said he should forgo the cable box altogether. Only 8 percent of Americans thought Trump should be watching more than six hours of television daily.
More than 60 percent of those surveyed believe that elected members of Congress should consume less than four hours of television each day. The majority of the surveyed group acknowledged overwhelmingly that he or she consumes less than four hours of television regularly.