Trump Approval Rating Slumped in August, Poll Finds
The approval rating of U.S. president Trump has fallen over the past month, with a new poll suggesting just 36 percent of Americans approve of his performance.
The news came in the wake of a bombshell op-ed published anonymously in The New York Times from an alleged White House insider claiming senior officials were actively working to "frustrate" the president's agenda. The same week, excerpts from a new book by journalist Bob Woodward revealed more unflattering accounts of Trump administration dysfunction.
The latest study, conducted by independent research company SSRS via telephone, suggested the approval rate had dropped from 42 percent—taken between August 9-12 this year.
The study was conducted for CNN. Interviews were conducted from September 6, 2018 to September 9, 2018 from a sample of 1,003 respondents. There was a total of 400 respondents from a landline and 603 respondents via cell phone, SSRS said in release published Monday.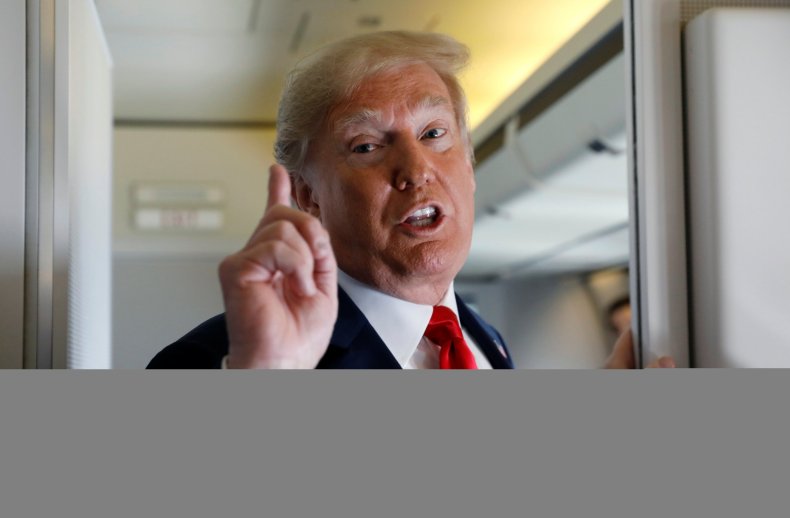 Trump's disapproval rate spiked from 53 percent to 58 percent over the same period. As noted by CNN, shifts in personal attributes were being driven by the leanings of Independents.
On the topic of The New York Times article, when asked if "most administration officials" were working against the president's agenda, just 13 percent of respondents polled this month said they believed that was the case. A much bigger 59 percent said "just some are working against the president." While 17 percent of respondents claimed that it was not happening at all.
A total of 58 percent said this month the alleged staffer who authored the opinion piece should now identify themselves publicly, compared to 30 percent on the other side of the fence.
When asked about characteristics of Trump, 32 percent of people agreed with the statement that they were "proud" to have him as president, down from 38 percent in March. When asked if he was "honest and trustworthy," 32 percent said it applied, down from 36 percent in March.
The poll results were compiled by SSRS from the answers from 1,003 adults interviewed by telephone nationwide. Interviews were conducted in English and Spanish. From the sample, 34 percent described themselves as Democrats, 25 percent described themselves as Republicans, and 40 percent described themselves as independents or members of another party.
It's not the first time Trump has been hit with negative polling. Only last month, it emerged that the number of Americans who believed he should be impeached was 13 points higher than his overall approval rating. Another suggested more voters now favor a Democrat over a Republican in their district races in the upcoming midterm elections, set to take place on November 6.
But Trump himself often appears unfazed by the statistics.
In an interview with Fox News last month, he gave himself an A+ rating for his performance in the role so far.