Philippine President Rodrigo Tells Jobless Filipinos to Kill Drug Addicts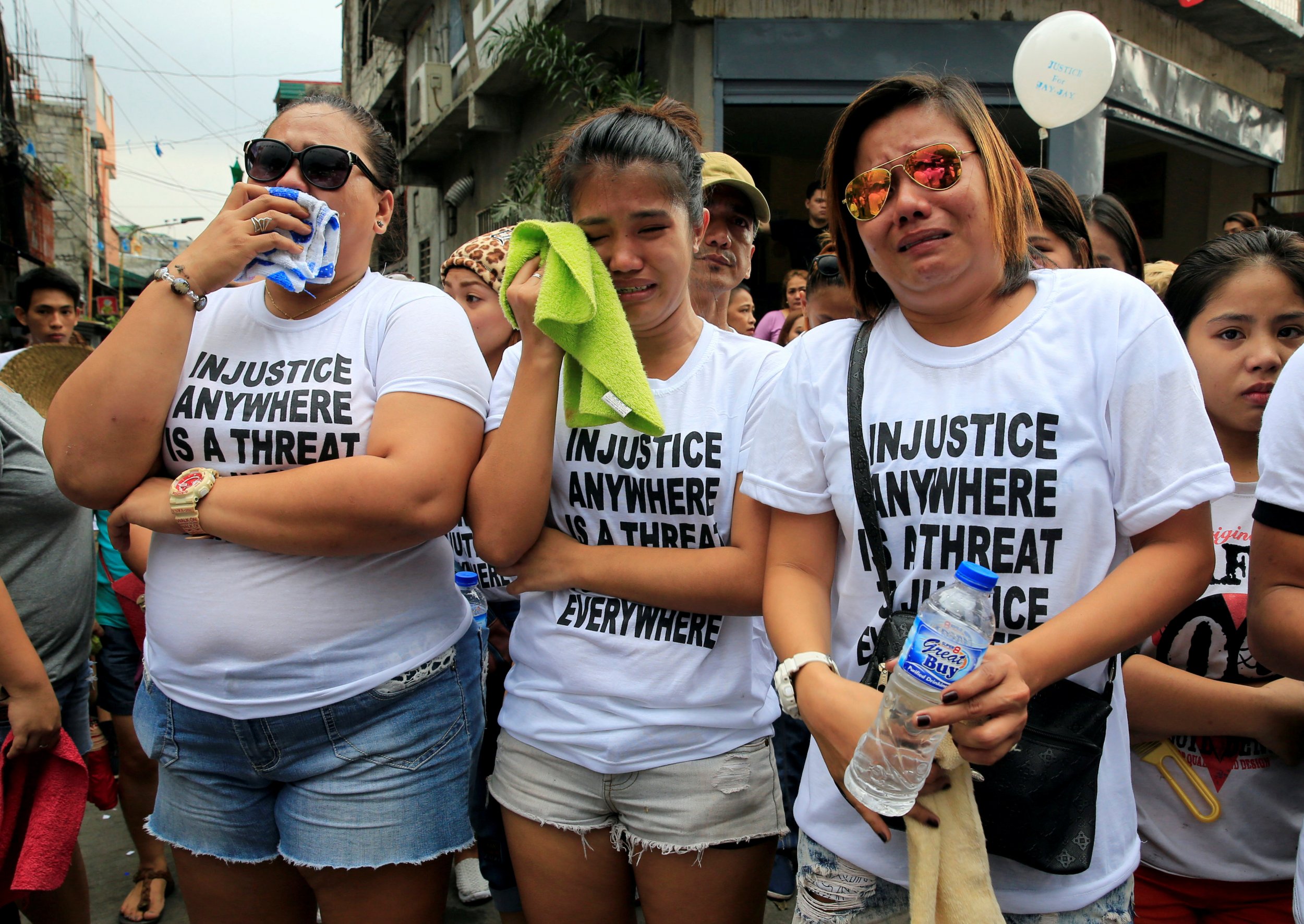 Philippine President Rodrigo Duterte has some career advice for the almost 40 million Filipinos currently unemployed—go out and kill drug addicts.
The Phil Star newspaper reported that Duterte was overheard at Ninoy Aquino International Airport while speaking to workers that had returned from Saudi Arabia, where around 2.4 million Filipinos live and work. Thousands of workers from the Philippines have been laid off in the Gulf since a collapse in oil prices that began in 2014.
Back in the Philippines, the unemployment rate is rising, from 5.7 percent in 2016 to 6.6 percent this year.
Duterte gave a speech Monday at the airport as he returned from a trip to Qatar, during which he thanked overseas workers for their contribution to the economy and said he hoped they will help him in his war on drugs. He also said he resented giving money to rehabilitation centers to help addicts.
Read more: Blood in the Streets of the Philippines
"It really hurts to give this P1 billion [$2 billion] to community-based drug addicts. But what can I do? I have to treat them, just as citizens of this Republic.But I really feel bad about it," Duterte said.
His staff then handed out envelopes of cash to the crowd.
After the speech, Duterte was heard telling concerned workers: "If you lose your job, I'll give you one. Kill all the drug addicts." He then said: "Help me kill addicts" and "Let's kill addicts everyday."
Duterte's drug war began on June 30 last year, when he told the public to kill addicts during a speech, Since then it is believed that around 9,000 people have been killed by police and vigilantes.
Human Rights Watch has warned that in many cases police are using the veneer of the drugs war to carry out extra judicial killings.
Last week, a survey showed that support for Duterte's drug war had slipped by eight percentage points and found that 75 percent of Filipinos were afraid one of their friends or relatives would be killed.