Supreme Court No Match for Duterte As Philippine President Threatens to Ignore Rulings and Jail Critics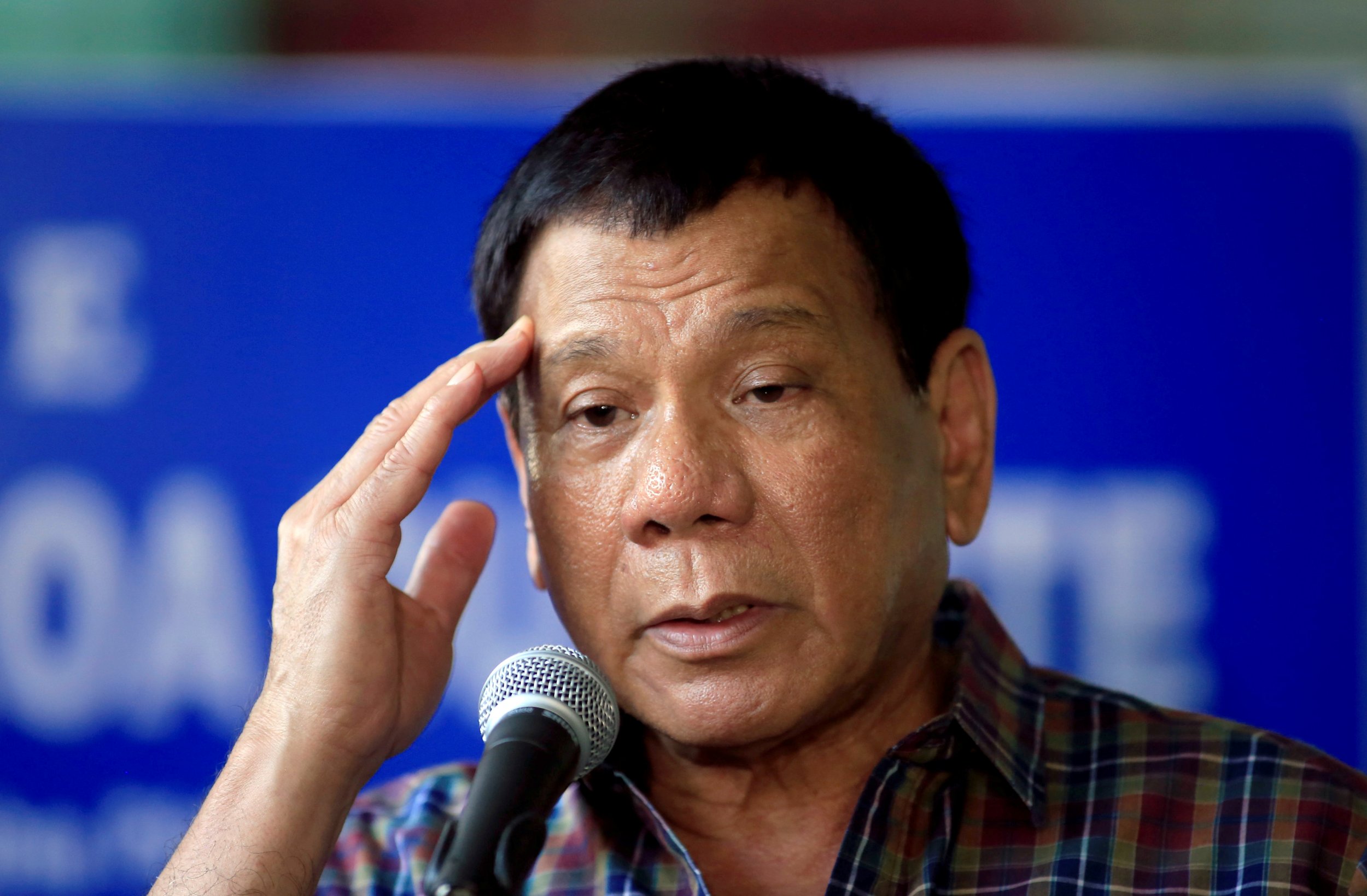 Philippine President Rodrigo Duterte has threatened to jail critics of his decision to deploy martial law in the south of the island nation, where state forces are battling Islamist militants.
Duterte declared martial law in the Mindanao region in May, amid an upsurge in violence by fighters aligned with the Islamic State militant group. The Philippines' Supreme Court is set to rule on the legality of the move this week, but the country's strongman leader said Saturday that he would ignore the court's decision.
"It's not dependent on the whim of the Supreme Court. Should I believe them? When I see the situation is still chaotic and you ask me to lift it? I will arrest you and put you behind bars," Duterte said in a speech to local officials, as quoted by AFP.
"We can talk of anything else and make compromises maybe but not when the interest of my country is at stake."
In bloody scenes across Mindanao, the military continues to battle ISIS militants in the Marawi City, where the fighting has forced some 400,000 in the surrounding area to flee their homes. Local media reports claim that 400 people have been killed in savage street-by-street-fighting as government forces battle to expel the remaining fighters who have reportedly taken hundreds of civilian hostages.
If acts of militant violence spread to other regions, Duterte said he will consider imposing martial law across the country, according to CNN Philippines.
Opposition lawmakers have questioned the legality of Duterte's decision and called on the Supreme Court to overrule it.
Under the 1987 Philippines constitution, martial law can only last 60 days, with Congressional approval required for the period to be extended. The constitution was ratified by a nationwide plebiscite in 1987 to prevent a repeat of abuses of power as those committed by President Ferdinand Marcos, who was deposed after a popular uprising that year.