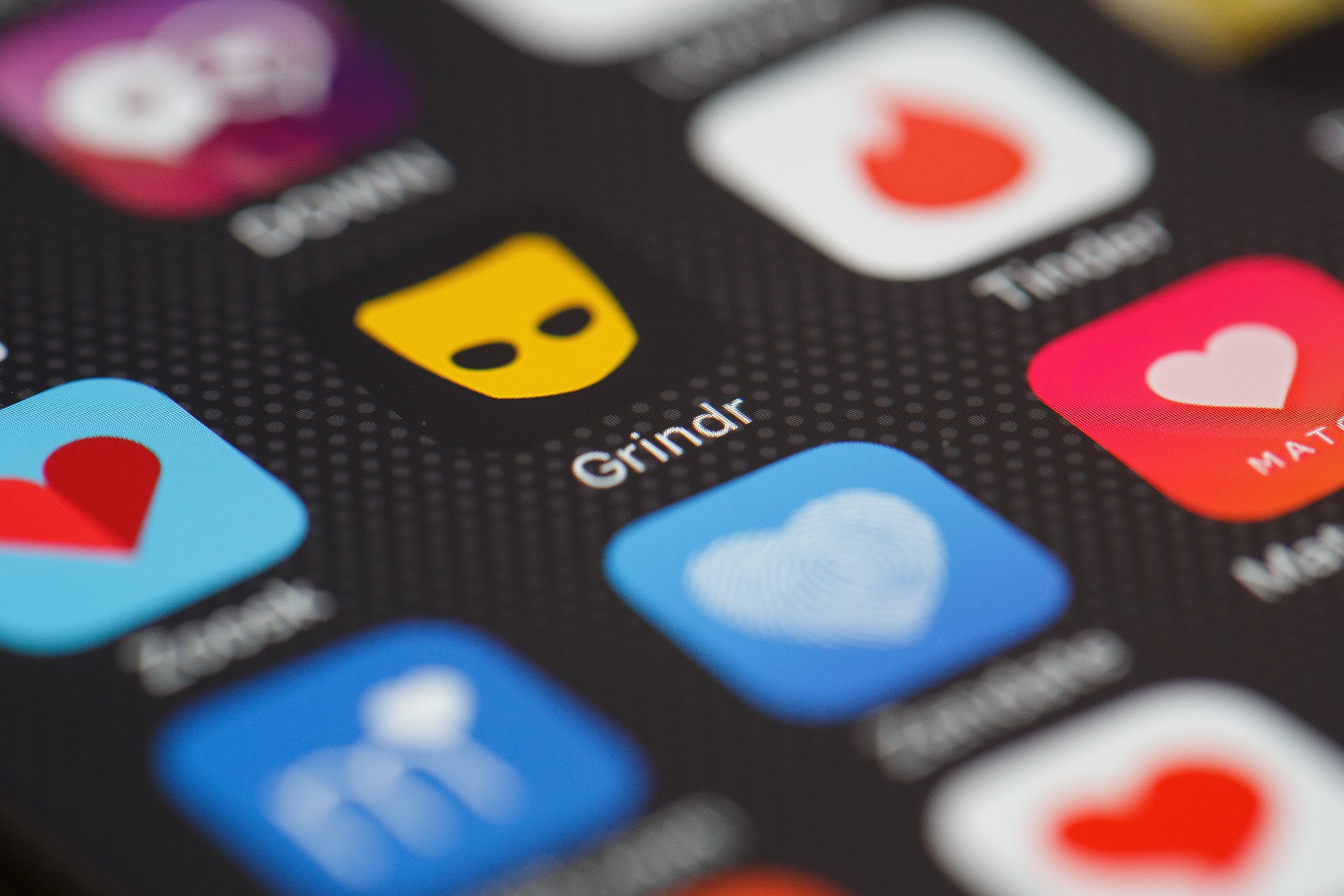 The president of Grindr—a dating app for gay, bi, trans and queer people—said in a Facebook post that he thinks "marriage is a holy matrimony between a man and a woman," prompting criticism from some quarters.
The content of Scott Chen's post was first reported by Into—a digital magazine owned by Grindr—which translated it from Chinese into English. It was written as a reply to comments below another Into article he had shared on his page about Cher Wang, the founder of HTC—a Taiwanese consumer electronics company that has thrown its support behind groups opposed to same-sex marriage.
Recently, voters in Taiwan—where Chen was educated and has family—rejected same-sex marriage in a referendum, The Guardian reports.
"Some people think that marriage is a holy union between a man and a woman, I think so too, but that's your own business," Chen wrote in the post, which has since been deleted. "Some people think that the purpose of marriage is to bring up children with your own DNA, but that's your own business."
However, he went on to say that he respects the fact that not everyone is the same, and said he would be boycotting HTC products because of their funding of groups who oppose same-sex marriage.
"There are people who aren't the same as you, and desperately hope that they can also get married; they have their own reasons for wanting that," he wrote. "Getting married is personal. If you have money, can't you donate to people suffering from poverty, hunger, war or natural disasters, those who are truly in need of it? Why do you spend so much money to prevent people in love from getting married? Aren't there other important things in your life?"
"It's true, I won't buy HTC products for the rest of my life, and I won't donate any money to Taiwan's Christian groups ever again for the rest of my life!"
In a subsequent reply referring back to his original post, he asserted that he was a supporter of gay marriage.
"The reason I said marriage is a holy matrimony between a man and a woman is based on my own personal experience," he wrote. "I am a straight man married to a woman I love, and I have two beautiful daughters I love from the marriage. This is how I feel about my marriage. Different people have their different feelings about their marriages. You can't deny my feelings about my marriage."
"I am a huge advocate for LGBTQ+ rights since I was young," he added. "I support gay marriage and I am proud that I can work for Grindr."
Nevertheless, the original post and the subsequent replies have not gone down well with some of Grindr's millions of users, as well as some staff at the Los Angeles-based firm—a point highlighted by the fact that Into took the unusual step of reporting on its parent company.
Into editor and Grindr's chief content officer, Zach Stafford, told The Guardian that Chen's comments did not sit well with the values that the app is attempting to promote.
"Grindr's goal as a company is to help seek the full equity of all LGBT people's rights around the world, especially when it comes to dating and love," he said. "And marriage for many is an end goal to our app."
However, Chen called Into's article "unbalanced and misleading."
"It hurts my feelings and it also hurts Into's and Grindr's reputation," he said.