President for Life? Russia Considering Constitution Changes That Could Allow Vladimir Putin to Remain in Power
During a meeting of the ruling United Russia party on Tuesday, some officials hinted that Russian President Vladimir Putin could remain in power after his term limit ends.
The Russian president was re-elected for a second six-year term this year, but he will not be allowed to run for re-election in 2024. Nevertheless, officials are already suggesting that Putin, who has already been in power for almost two decades, might be able to modify the constitution to remain in the seat of power.
"There are questions in society, esteemed Vladimir Vladimirovich," Vyacheslav Volodin, speaker of the State Duma, Russia's lower house of parliament, said to Putin, according to a transcript of the event. "This is the time when we could answer these questions, without in any way threatening the fundamental provisions [of the constitution].… The law, even one like the Basic Law, isn't dogma." Volodin also noted that the current Russian constitution was written 25 years ago, and that the quarter-century anniversary might be a good moment to re-examine its provisions.
The comments caused some analysts to speculate that the ruling party is contemplating a constitutional amendment that would allow Putin to remain in control of Russia indefinitely. The constitution has already been altered to extend presidential terms from four to six years.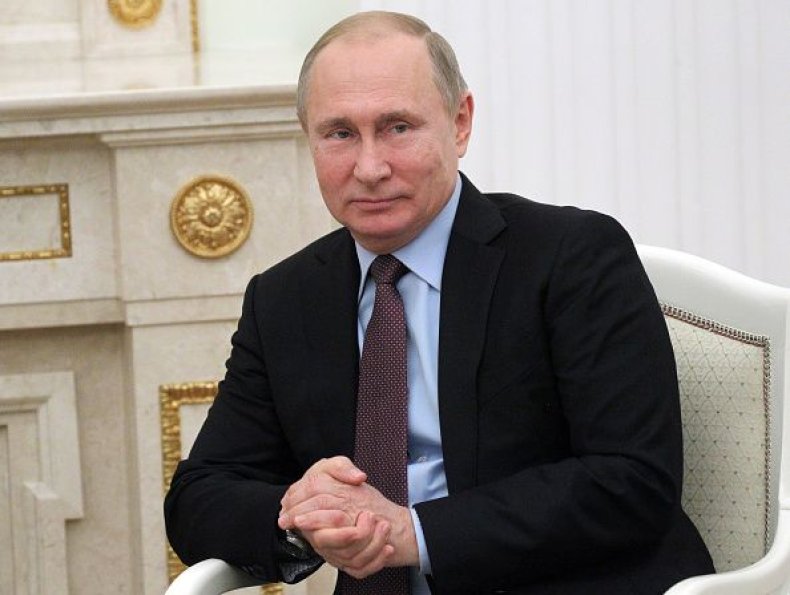 Kremlin officials, however, said there is no official opinion on whether the constitutions should be amended.
"There is no position on this now. In fact, various expert viewpoints are being expressed, including Volodin's stance, but no position on this has been outlined and no works in this context are being conducted," Kremlin spokesman Dmitriy Peskov told reporters on Wednesday.
Putin, however, has recently hinted that constitutional amendments are not out of the question. At his annual press conference last week, Putin noted that constitutional changes are "a matter for broad civic discussion."
Even if he does not change the constitution, Putin would be permitted to run for president again in 2030, since Russian law does not prohibit former presidents from running again after they step down for a term. Putin already did this once, after he took the role of prime minister while his ally Dmitry Medvedev was president from 2008 until 2012.
Putin won the 2018 election with nearly 70 percent of the vote, but many opposition leaders claimed that there was widespread vote rigging. The Organization for Security and Co-operation in Europe determined that Russian citizens had not been given "choice" with "real competition" in Russia's presidential elections, and noted that there had been unfair pressure exerted on critical voices.