Anthony Scaramucci Thinks Mike Pence Will Succeed Donald Trump as President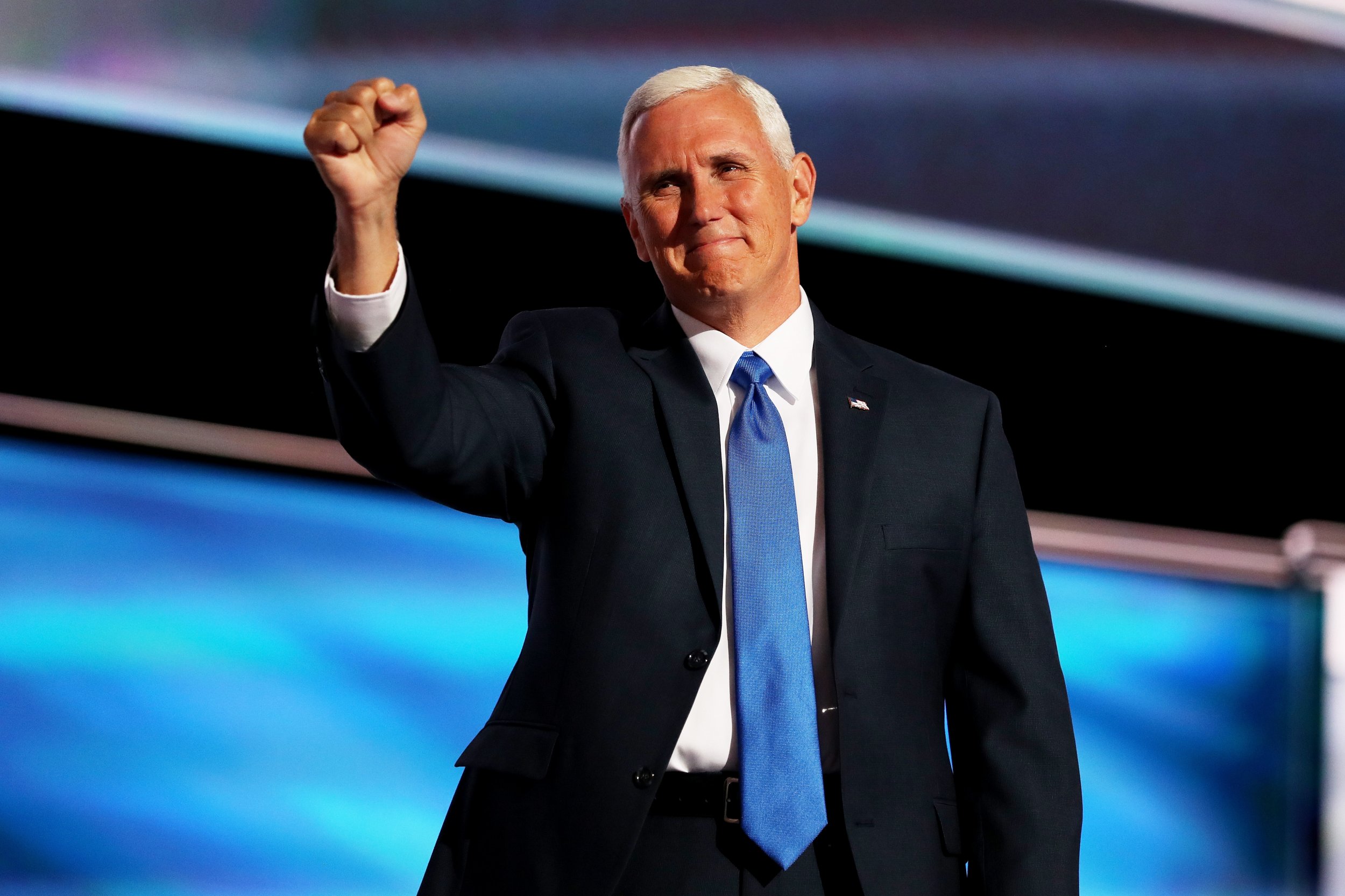 Mike Pence has flatly denied rumors and reports he is preparing to succeed President Donald Trump as the 46th president of the United States.
But that didn't stop Anthony Scaramucci, the former White House communications director, from coining a potentially prophetic nickname for the vice president.
Scaramucci revealed that, during his brief stint in the White House, he referred to Pence by the nickname 46—a clear reference to the next POTUS.
"I'm probably not allowed to say this, but I do have a nickname for the vice president," said Scaramucci during a nearly 52-minute Q&A session broadcast live on Periscope on Sunday.
Newsweek subscription offers >
"He's going to be mad at me for telling you guys, but my nickname for the vice president is 46, so that will give you a sense for how much I like the vice president."
Scaramucci did not elaborate on whether he thought Pence would succeed Trump in the 2020 election or whether the former Indiana governor would take over should Trump resign or be forced to step down before the end of his term.
Related: Could Mike Pence be the next president? How Gerald Ford picked up the pieces after Nixon
Scaramucci also said that Pence was the "first person" in the West Wing that he apologized to after giving an explosive interview to New Yorker reporter Ryan Lizza, in which he called ex-White House Chief of Staff Reince Priebus a "fucking paranoid schizophrenic." He also told Lizza that he was not like Trump strategist Steve Bannon in that "I'm not trying to suck my own c**k.... I'm not trying to build my brand off the fucking strength of the president."
Newsweek subscription offers >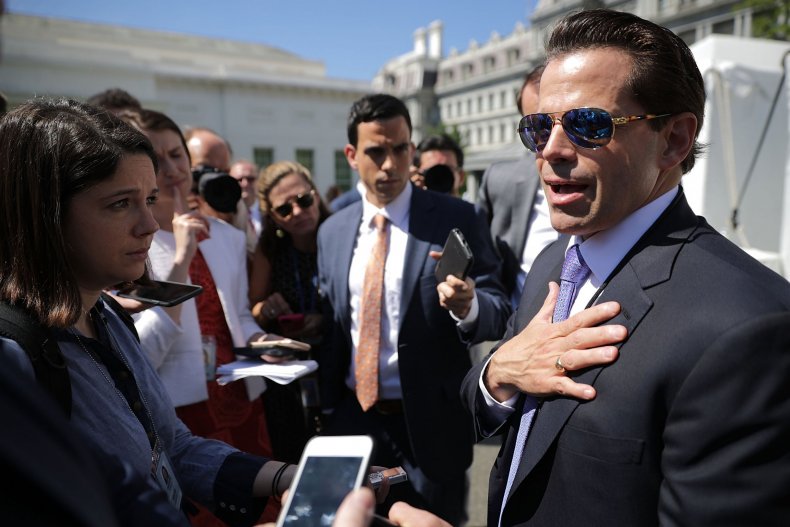 An excerpt from the same interview published in a later New Yorker article had Scaramucci saying that Nick Ayers, Pence's chief of staff, was in the White House to "protect the vice president because the vice president can't believe what the fuck is going on."
"The vice president probably is a person that I've never heard say any words like that in a private or public setting," said Scaramucci. "He was the first person I went to apologize to, and, being a gracious human being, he accepted my apology."
A recent report in The New York Times claimed that Pence was one of multiple Republicans preparing a "shadow campaign" to run for president in 2020 after becoming disillusioned with Trump. Pence issued a statement calling the article "disgraceful and offensive to me, my family and our entire team." He added that the "American people know that I could not be more honored to be working side by side with a president who is making America great again."
But while Pence has remained publicly loyal to Trump, some of his actions have added to the rumors of a presidential run. Pence launched a political action committee, known as the Great America Committee, in May—the first time a sitting vice president has set up a PAC. He has also distanced himself from the controversy surrounding a meeting between Donald Trump Jr. and a Russian government lawyer during the 2016 campaign.
Anthony Scaramucci Thinks Mike Pence Will Succeed Donald Trump as President | U.S.