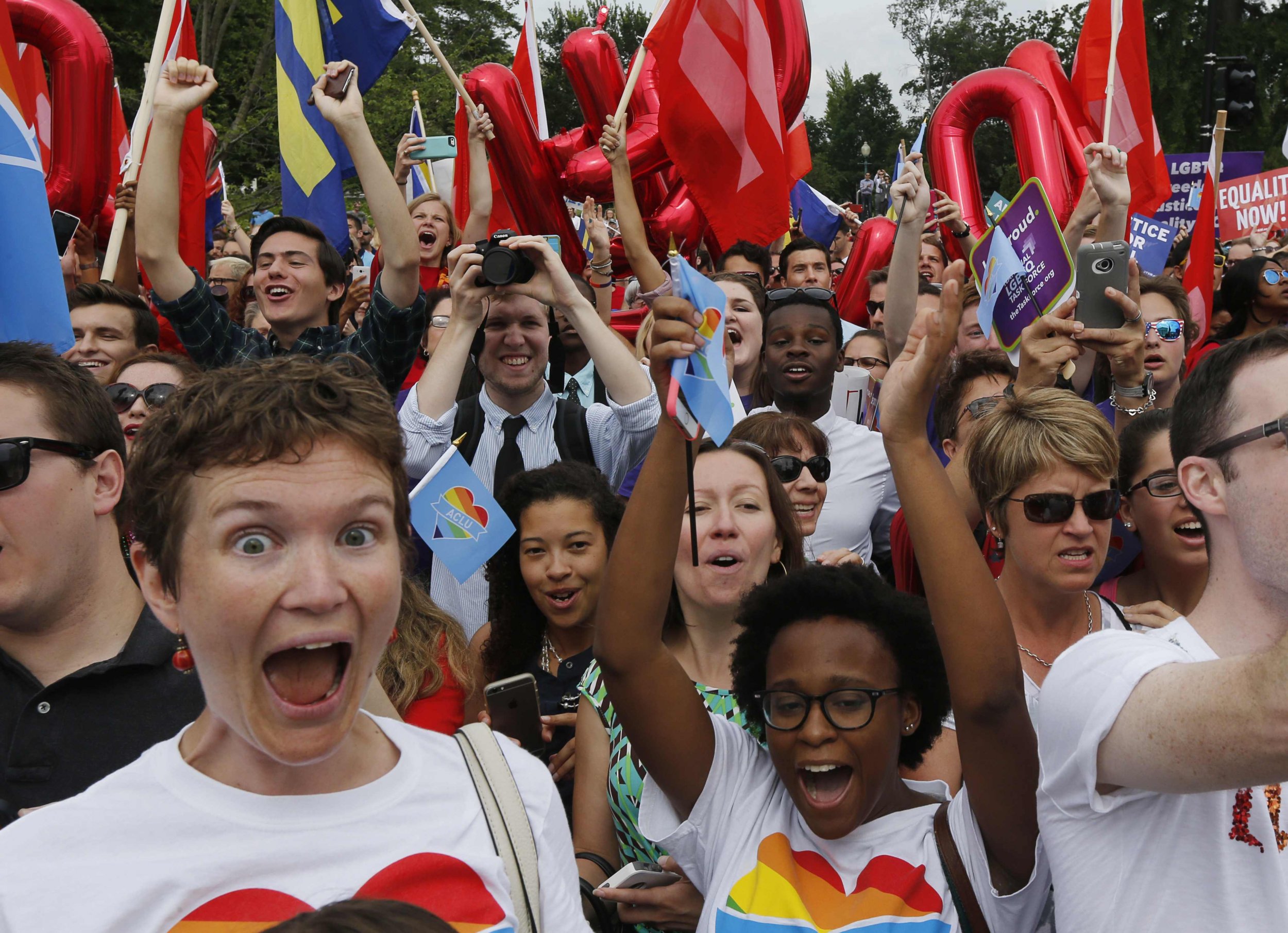 The U.S. Supreme Court's decision on Friday that guarantees marriage equality to residents of all 50 states is a victory for the entire country, President Barack Obama said.
"This ruling is a victory for America. This decision affirms what millions of Americans already believe in their hearts: When all Americans are treated as equal, we are all more free," he said from the White House's Rose Garden shortly after the court's decision Friday morning.
In the historic 5-4 decision, the majority of justices ruled that states must license same-sex marriages and also recognize gay marriages performed legally in other states. Their decision recognized that the Constitution guarantees marriage equality.
"In doing so, they've reaffirmed that all Americans are entitled to the equal protection of the law, that all people should be treated equally, regardless of who they are or who they love," Obama said.
In a 10-minute speech, the president acknowledged that the decision came after a persistent quest for equality by dedicated citizens throughout different generations. "Sometimes there are days like this when that slow steady effort is rewarded with justice that arrives like a thunderbolt," he said.
The decision, he added, ends the uncertainty faced by hundreds of thousands of same-sex couples who did not know whether their marriage, legitimate in the eyes of one state, would remain legal if they decided to move or visit another part of the country.
"No matter who you are or what you look like, how you started off or how and who you love, America is a place where you can write your own destiny," he said.
"All marriages, at their root, are about love," Vice President Joe Biden added in a written statement released by the White House.
Obama's views on same-sex marriage have evolved over the years. As a U.S. senator from Illinois and a 2008 presidential candidate, he endorsed civil unions but opposed gay marriage.
Then, in February 2011, Obama told the U.S. Department of Justice to stop defending the Defense of Marriage Act (DOMA), which had been signed into law by former President Bill Clinton in 1996. The Supreme Court struck down DOMA in 2013.
In a 2011 letter to members of Congress, Obama said same-sex marriage bans were unconstitutional.
"Real change is possible," he said on Friday. "America should be very proud."