Obama's 9/11: The Commander in Chief Visits Fort Meade in Maryland to Speak With Troops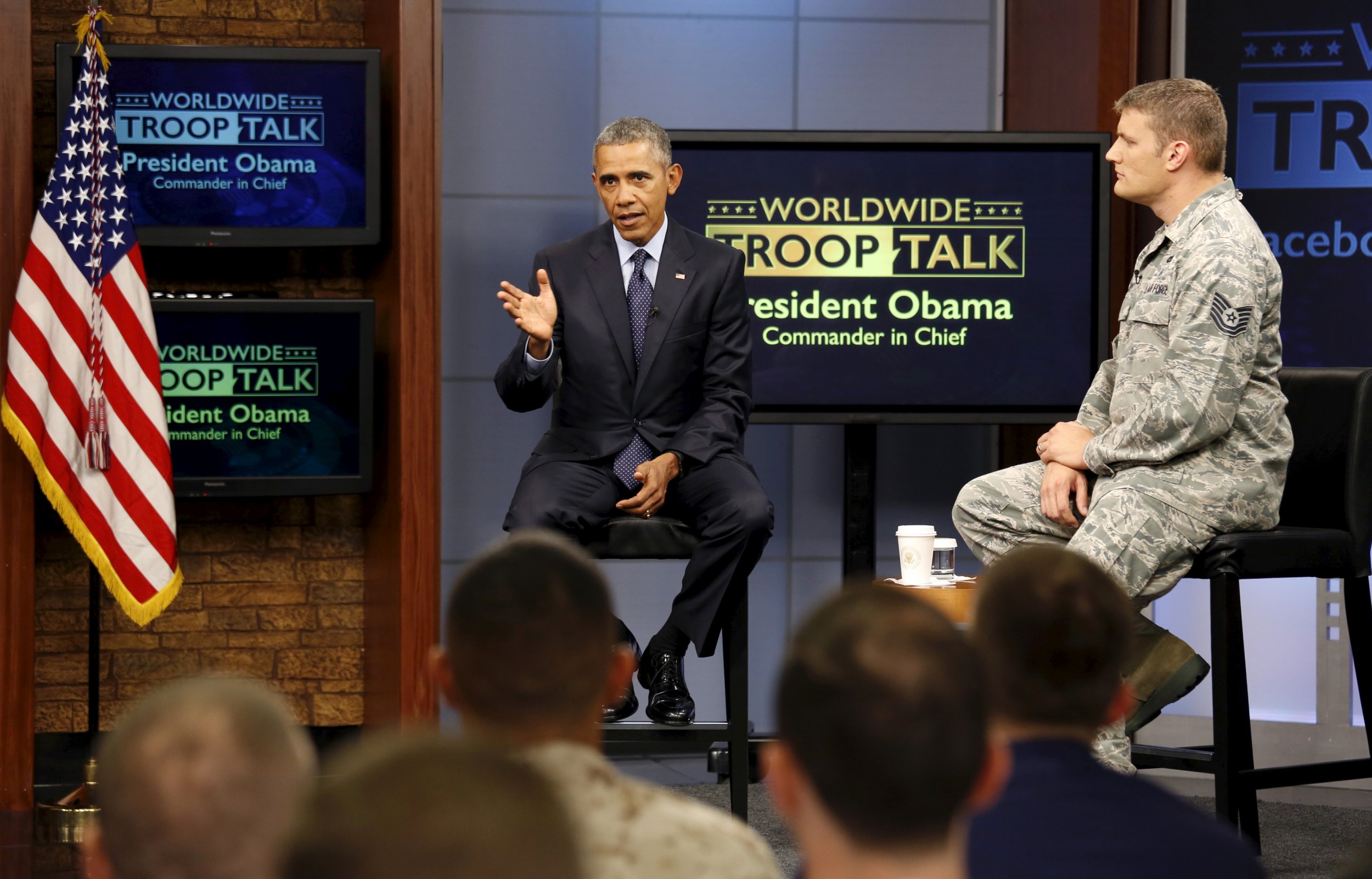 President Obama led a moment of silence at the White House lawn Friday morning to commemorate the anniversary of the September 11 attacks before traveling to Fort Meade in Maryland.
There, the president met with stationed troops and took questions from U.S. military personnel around the world via webcam, Twitter and Facebook. The town hall style meeting is available via C-SPAN.
"America is strong because of you," Obama said, addressing the U.S. military audience.
The president mostly gave long answers to foreign policy and defense questions. Near the beginning of the session, he shared his recollections about the morning of September 11. Then a state senator in Illinois, he remembered evacuating a hearing in downtown Chicago with his colleagues, and the sense of uncertainty and fear that engulfed the entire nation. At the time, many Chicagoans worried that Sears Tower might be a target in a widespread attack on American soil.
Troops stationed in Afghanistan, Europe and the U.S. asked the commander in chief questions about the refugee crisis, the buildup of Russian troops in Syria, the future of cyberwarfare, and how he deals with critics in Congress.
"I try to think, 20 years from now when I look back, will people say 'this person operated with integrity and made decisions that were best for the country,'" he said. This week, the Obama administration's negotiated nuclear deal with Iran led to virulent criticism from Republican congressional opponents, but GOP efforts to scuttle the deal went nowhere.
One service member took the opportunity to ask the president for parenting advice and building a strong family. "I'm a believer in not getting the TV trays out and watching the Kardashians," the president said, adding that he mostly takes the advice of the first lady.
Fort George G. Meade is garrisoned by about 11,000 military personnel, according to an NBC report. It is also the location of the headquarters of the National Security Agency.