President Obama Delivers Sexual Assault PSA During the Grammys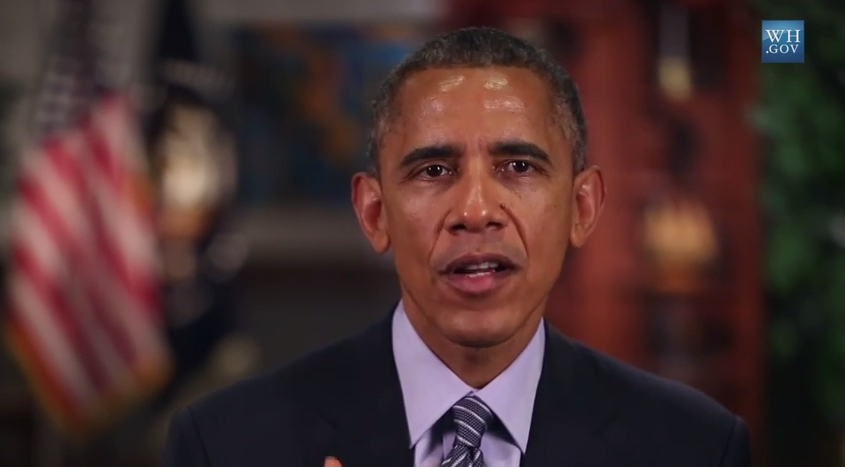 Grammy viewers were not expecting a surprise appearance from President Obama on Sunday evening, but they received one in the form of a PSA about "It's On Us," the White House's sexual violence awareness campaign.
"Together we can change our culture for the better by ending violence against women and girls," Obama said in the spot, which aired roughly midway through the show. He went on to state that roughly one in five American women has been a victim of rape or attempted rape. He then implored musical acts to join the campaign. "Artists have a unique power to change minds and attitudes, and get us thinking and talking about what matters," he said.
After Obama's filmed address, suvivor Brooke Axtell delivered a speech about her own experiences with domestic violence and said, "If you are in a relationship with someone who does not honor and respect you, I want you to know that you are worthy of love. Please reach out for help."
On Twitter, observers were quick to point out that the Grammys have contradicted this message by honoring alleged abusers R. Kelly and Chris Brown:
Watch President Obama's filmed statement below: