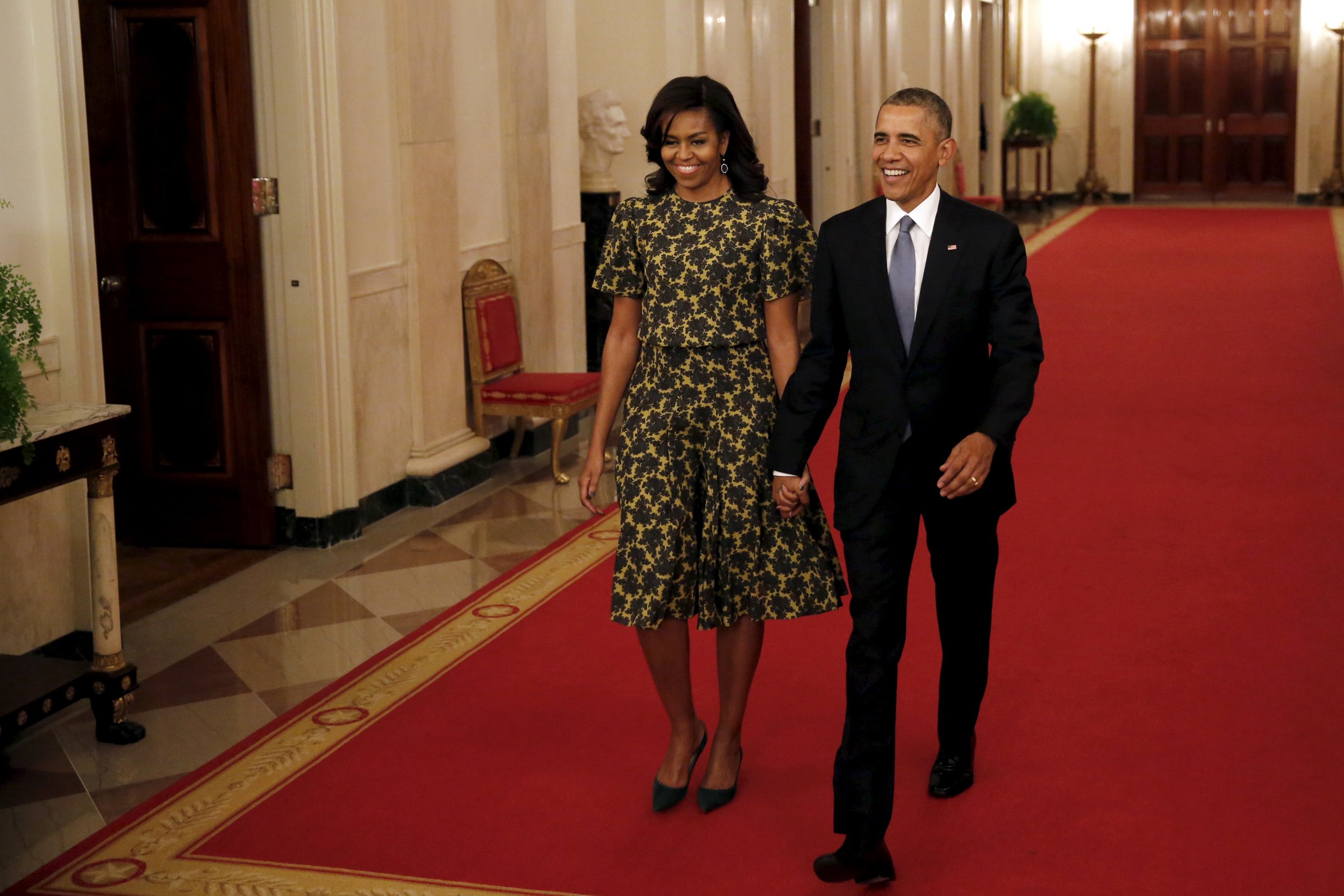 President Barack Obama and First Lady Michele Obama offered their best wishes for those celebrating Kwanzaa on Saturday, the first day of the week-long holiday.
Kwanzaa is an African-American and Pan-African holiday which dates back to 1966, when it was founded by California State University professor Dr. Maulana Karenga.
According to the History Channel, Kwanzaa celebrations include African drums, singing, dancing, poetry, and a family meal. A candle is lit on each of the seven nights of Kwanzaa in honor of the seven principles of the holiday: unity, self-determination, collective work and responsibility, cooperative economics, purpose, creativity and faith. A discussion of the principle is hosted after the candle is lit.
"In the spirit of the season, we reflect on the blessings of the past year and commit to building a brighter future for all our children," the Obamas said in a statement. "As families, friends, and neighbors come together today to light the Kinara, our family sends our best wishes for a happy and healthy new year."