President Obama to Heckler: 'Listen, You're in My House'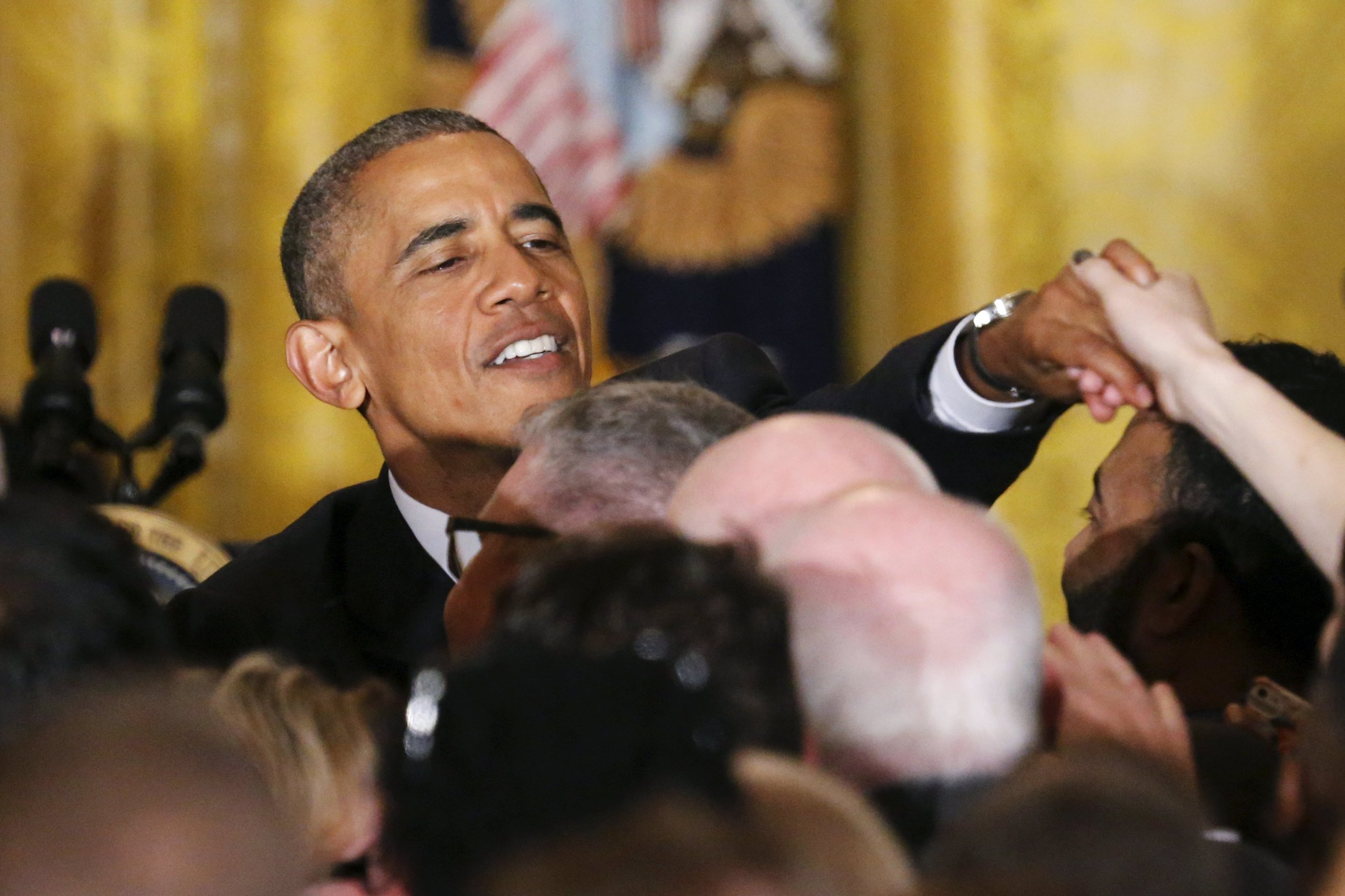 During an LGBT Pride Month event inside his home, President Barack Obama called out a heckler on Wednesday night.
"Listen, you're in my house," Obama told the individual, who yelled about deportations. "You're not going to get a good response from me by interrupting me like this."
"Shame on you. You shouldn't be doing this," the president continued, as other audience members began to cheer his name. "Can we escort this person out? You can either stay and be quiet, or we'll have to take you out."
Obama said, as a general rule, he is "just fine" with a few hecklers, but not when the event is taking place inside his own home. He said he expects guests, who are "eating the hors d'oeuvres and drinking the booze," to be respectful. White House guests typically are invited and pre-screened.
Later, an immigration group identified the heckler as Jennicet ​Gutiérrezas, a transgender woman who is an undocumented immigrant from Mexico, according to a press release.
Gutiérrezas allegedly interrupted by saying: "President Obama, release all LGBTQ immigrants from detention and stop all deportations." She said she couldn't celebrate at the event because many transgender individuals are being exposed to abuse in detention centers.
LGBT Pride Month is an annual event in June that honors the 1969 Stonewall riots in New York City, the birthplace of the gay rights movement in the United States. In June 1969, patrons of the pub fought back against a police raid targeting the gay bar. At the time, it was illegal to serve alcohol to gay people. Just this week, The Stonewall Inn was declared an historic landmark.
President Obama to Heckler: 'Listen, You're in My House' | U.S.