President Obama Plays With Baby, Puppies While in Alaska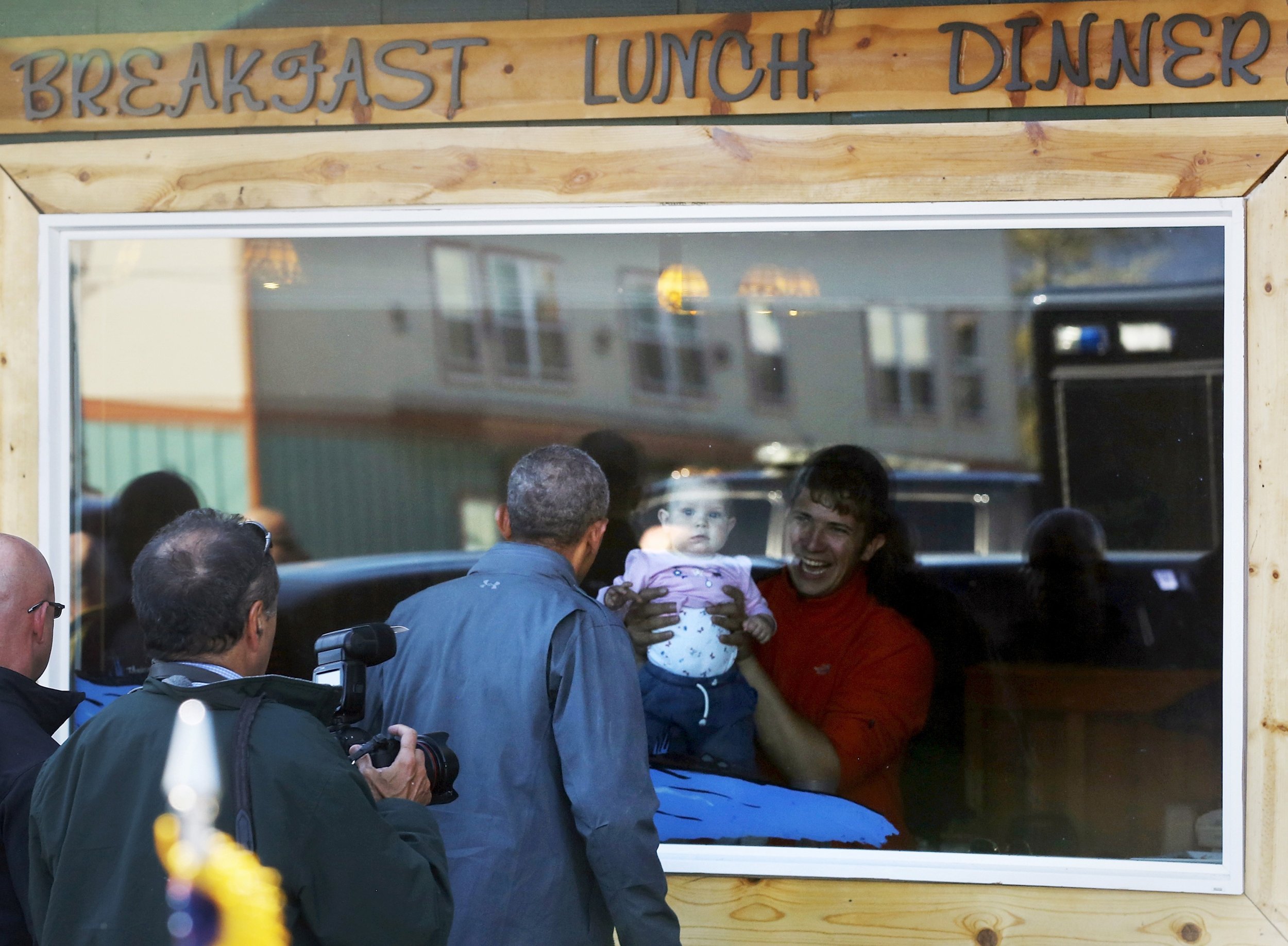 President Barack Obama is having a great time in Alaska, encountering both a baby and puppies, and stopping to engage the small, cute beings.
First, Obama met the baby on Wednesday. He was visiting a store in Dillingham, Alaska. The White House press pool was waiting for the president at the back of the store but found he had been "apparently distracted by a baby." Obama bounced the baby in his arms and, according to the pool reporter, "the baby's mother looked on incredulously, apparently shocked to find the president at her local market." The president then gave the baby, who was not identified, back to the mother.
Next up were the puppies, another unscheduled stop. Obama unexpectedly stopped to meet John Baker, an Iditarod champion, and was given a Team Baker branded hat and jacket, which he accepted and put on, saying: "Now, I'm official."
Baker had two husky puppies, Feather and Moose, who will be trained for Iditarod racing when they're six months old. Obama took a liking to the puppies.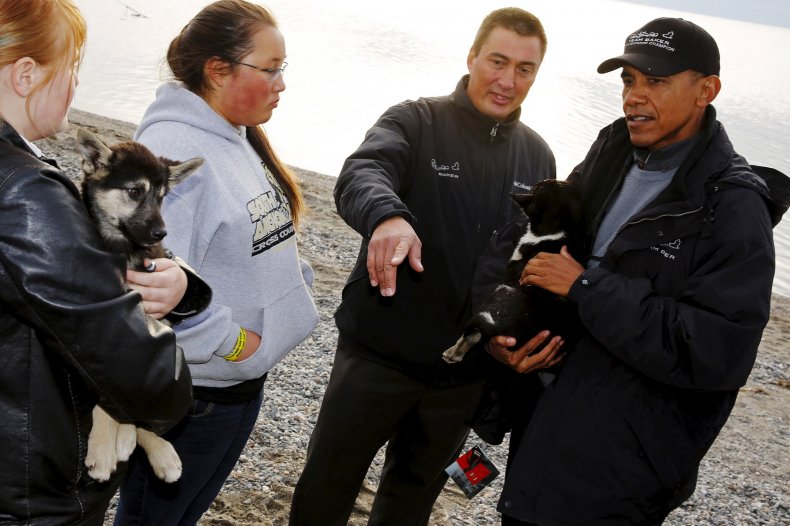 "Sweetie, you're OK, sweetie," Obama cooed to Feather, whom the press pool described as appearing "mildly confused."
Outside, Baker gave the president a tour of his dog sled setup, and all the while Obama held Feather. Obama was curious about dog sledding and asked Baker a variety of questions, including about the size of the dogs and the length of the race.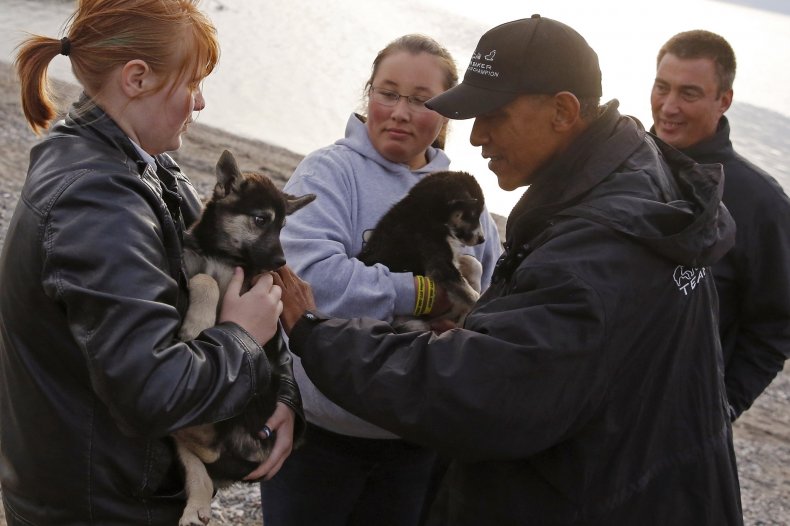 The president even tried out the sled, though no racing was done. We imagine he had put down the puppy by that time.