Who's Being Partisan? Obama Speech Sparks Reaction From GOP Presidential Candidates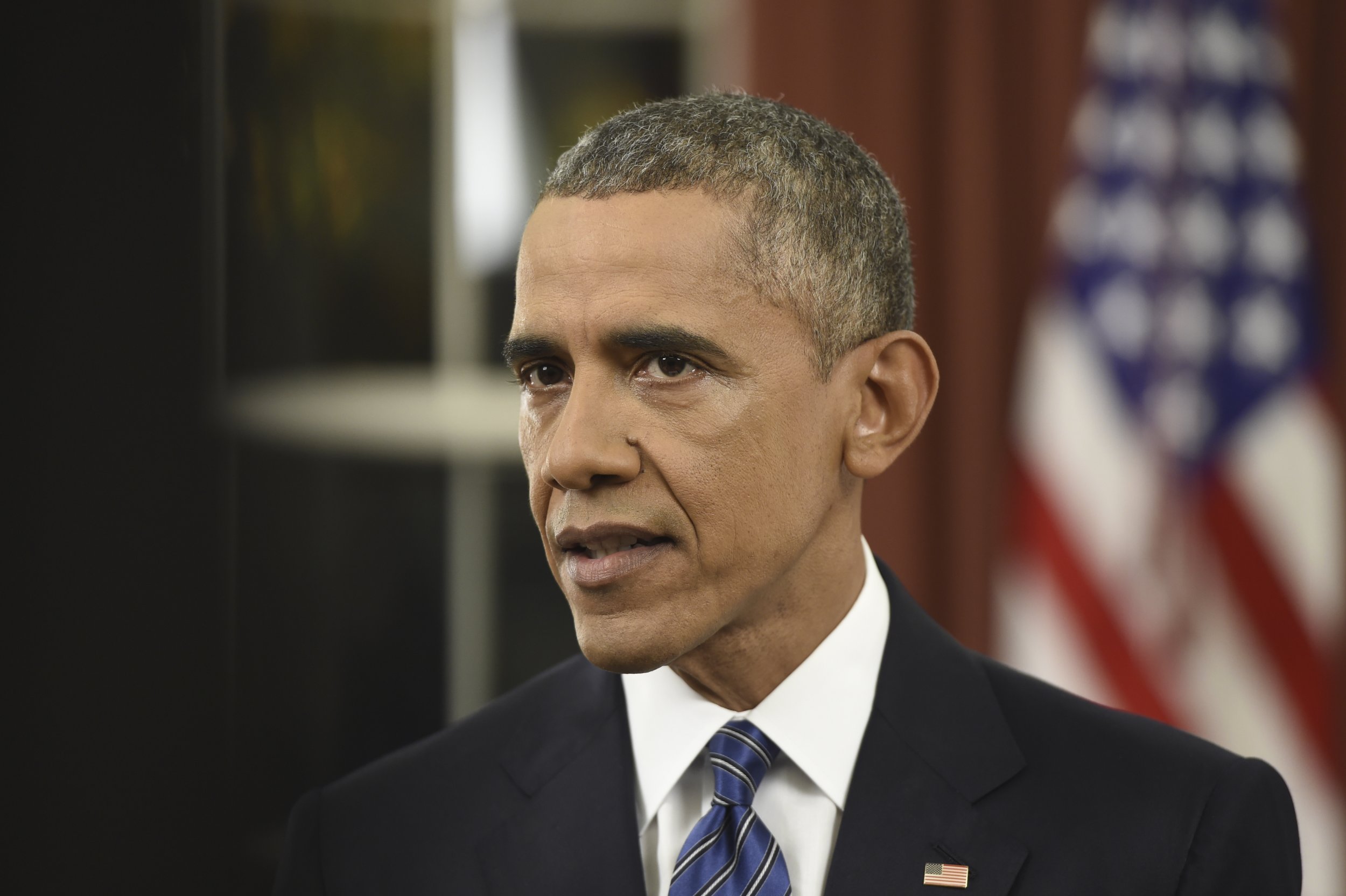 There was a chance that the mass shooting in San Bernardino, California, would be an occasion for the political parties to come together.
America should take a mulligan on this one. After President Barack Obama's speech Sunday evening, in which he pressed Congress to pass gun legislation, doubled down on his counter-ISIS strategy and avoided antagonizing the Muslim world at large, his adversaries in the GOP presidential field and the congressional Republican leadership lambasted both the pep talk and his overall policy from a variety of angles.
Related: Obama Calls on Congress to Formally Declare War on ISIS in Oval Office Address
The Republican National Committee put out a statement that best summed up the fallout. "The path laid out by President Obama and supported by Hillary Clinton has not worked, and ISIS has only gained in strength," the RNC said. "The attacks in San Bernardino should serve as a wake-up call for Obama and Clinton that the way to victory is not through the status quo but refocusing our efforts to defeat ISIS."
White House hopefuls didn't hesitate to weigh in.
John Kasich released a statement calling for the formation of a "coalition" of Middle Eastern groups to fight ISIS, which is actually the administration's current strategy (maybe that's why the RNC said "refocus"). Ted Cruz, who has recently risen in the Iowa polls, said in a statement that he would "direct the Department of Defense to destroy ISIS," a suggestion that, while charmingly alliterative, doesn't represent a substantive break from the "status quo." (Cruz did say he would "shut down the broken immigration system.")
Some candidates chose to focus on gun control. Rand Paul's statement criticized Obama's call to deny guns to people on the national "no-fly list," a controversial index of people with suspected links to terrorist activities.
"Disarming more law-abiding citizens will not stop mass murderers and terrorists. We should be advocating for more concealed carry ability for law-abiding Americans and an end to unconstitutional gun-free zones," Paul said.
Obama's call on Congress represents an attempt to corner Republicans heading into the election year; the president has said it's "insane" to let terrorist suspects purchase firearms, but the Second Amendment coalition isn't backing down.
The fighting has also extended to warrantless surveillance. Marco Rubio said in an interview on Fox News that expired aspects of the National Security Agency's controversial surveillance program should be reinstituted. Rubio has criticized Cruz and Paul for speaking out against the controversial intelligence programs that collect metadata (such as phone use and Internet information) from millions of Americans.
Rubio also became the first candidate throughout the entire election cycle to add some nuance to the "coalition" argument. "He honestly believes that there's a coalition fighting against ISIS. This is absurd," Rubio said, referring to Obama. "A lot of countries have put their names on a piece of paper, but the reality of it is, we continue to conduct very limited air assaults."
France and the U.K. have recently ramped up their efforts to strike ISIS from the air. Airstrikes have been going on all year, but it's always an effective argument to say "more."
Jeb Bush seemed to think that the speech had exposed Obama, saying that the president "has finally been forced to abandon the political fantasy he has perpetuated for years that the threat of terrorism was receding."
For his part, Donald Trump revealed his apparent ignorance of Shaquille O'Neal, Kenneth Faried, Muhammad Ali and Kareem Abdul-Jabbar after Obama said that some Muslims are "sports heroes."