Barack Obama vs. Jeb Bush: The Climate Change Edition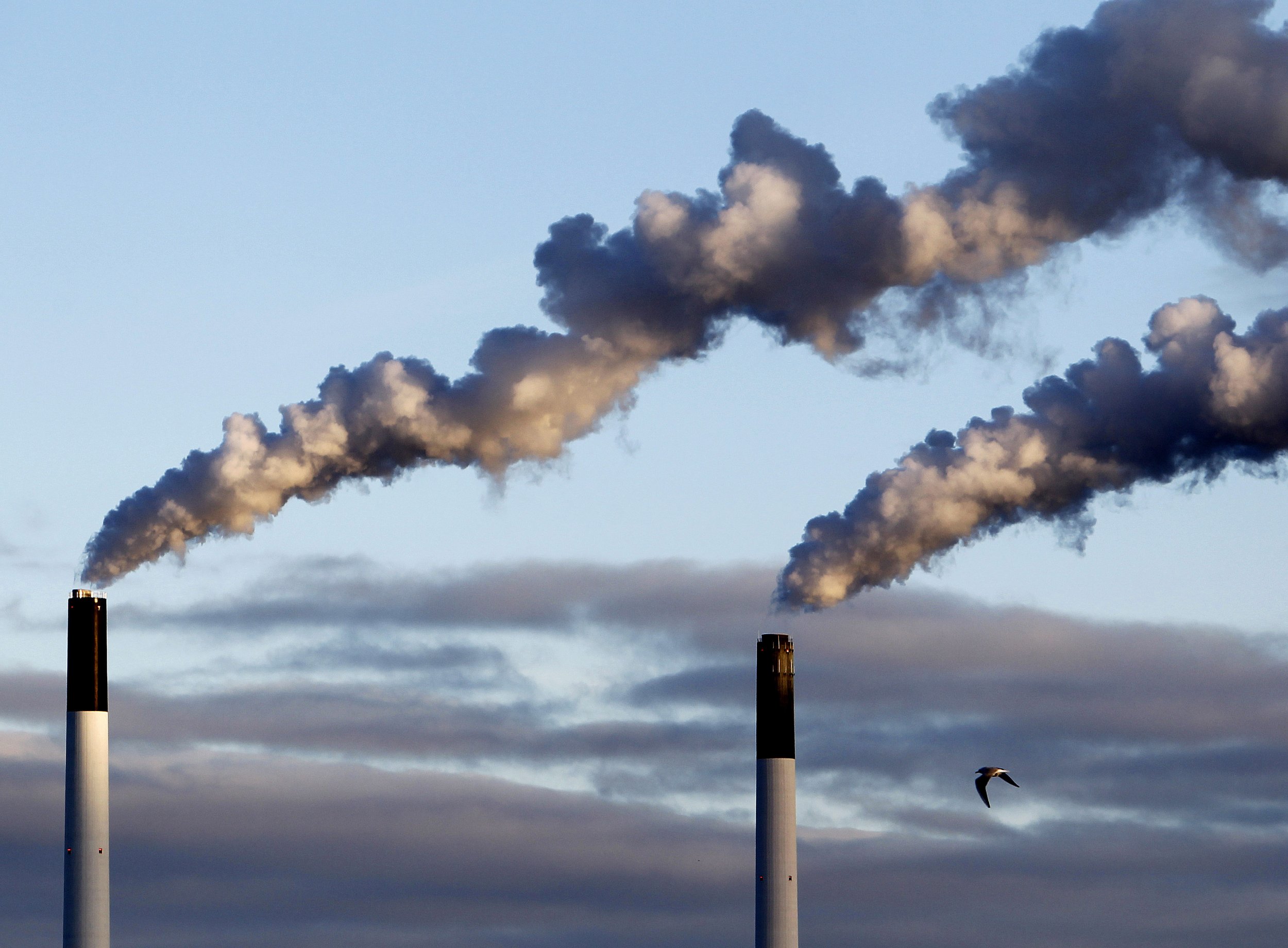 To President Barack Obama, climate change is a threat to national security. To Jeb Bush, a likely Republican presidential candidate, it's not clear how much humans are to blame for the Earth's fluctuating climate.
In his ongoing effort to combat climate change, Obama on Wednesday warned the graduates of the United States Coast Guard Academy that denying or refusing to act on the divisive issue is negligence and a dereliction of duty.
"It undermines the readiness of our forces," he told the cadets during their commencement in New London, Connecticut. "Climate change constitutes a serious threat to global security, an immediate risk to our national security. And make no mistake, it will impact how our military defends our country. And so we need to act, and we need to act now."
While saying climate change hasn't necessarily caused conflicts around the world, he noted that severe drought helped to create the instability in Nigeria that was exploited by Boko Haram, a militant Islamist group. And he said it's believed that drought, crop failures and high food prices played a part in fueling unrest in Syria before the country descended into an ongoing civil war.
In nearby New Hampshire, meanwhile, Bush hit back at the president, saying that climate change is not "the highest priority." The former Republican governor of Florida acknowledged that the issue shouldn't be ignored and that the Earth's climate is changing, but said research doesn't explicity show the extent of human responsibility.
"I don't think the science is clear what percentage is man-made and what percentage is natural. It's convoluted. And for the people to say the science is decided on, this is just really arrogant, to be honest with you," he said.
Bush, who has not yet declared his intention to run for president in 2016, made his comments Wednesday while at a campaign-style house party in New Hampshire.
Just last month, Obama said there is "no greater threat" than climate change. He and many other Democrats, along with many scientists, believe humans are responsible for climate change. Most Republican politicians continue to dispute the idea.
A 2013 scientific report claimed that human-caused climate change is influencing weather patterns around the world. Strong evidence exists for increases in some extreme events worldwide since 1950, especially more frequent hot days and heavy precipitation events, according to the researchers, who analyzed 22 studies of 16 weather events from around the world in 2013.
Last year, the United Nations found the increasing threat of climate change will continue to grow if greenhouse gas emissions aren't brought under control.
In March, federal records showed the winter and the first two months of 2015 were the hottest on record globally.