President Obama, Sepp Blatter Won't Attend Women's World Cup Final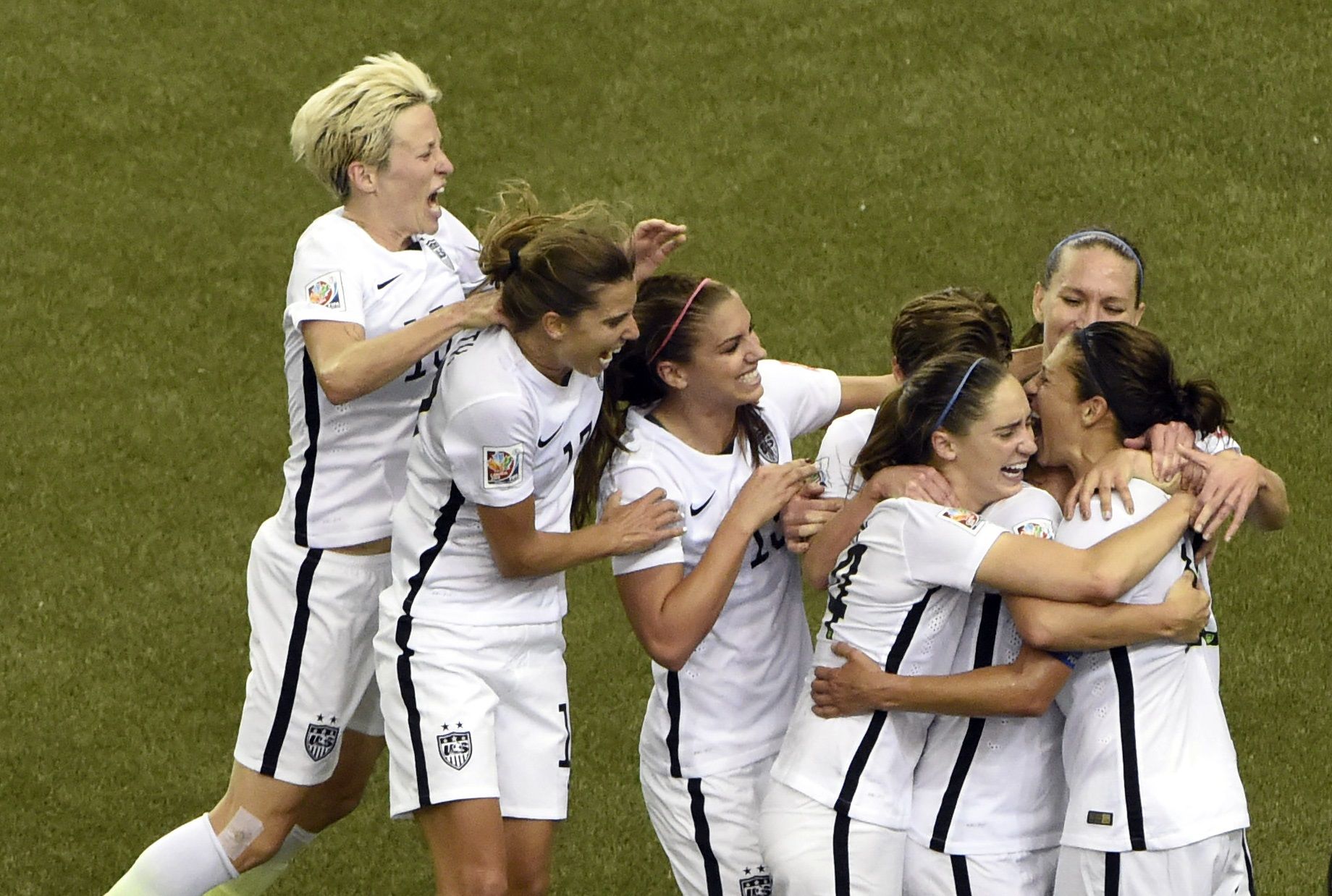 President Barack Obama is skipping the FIFA Women's World Cup final between the United States and Japan on Sunday night. Instead, he has assigned a delegation of State Department officials and soccer stars to travel to the match, which will take place at BC Place stadium in Vancouver, Canada.
Sunday's match could end with the American women's first World Cup title since 1999 and third overall since the international tournament was first held in China in 1991 (the first men's tournament was held in 1930.) The U.S. team last faced off against Japan four years ago during the final in Germany, when the American women lost on penalty kicks.
Vice President Joe Biden will accompany his wife, Dr. Jill Biden, who will lead the presidential delegation, according to the White House.
Other members include the Honorable Bruce Heyman, U.S. ambassador to Canada, the Honorable Evan Ryan, assistant secretary of state for educational and cultural affairs, Mia Hamm, former U.S. women's national team player and Cobi Jones, three-time U.S. men's World Cup player.
Sepp Blatter, the embattled president of FIFA who announced his resignation in June, will also skip the match. Just across the border from where the tournament is being played, U.S. officials are investigating corruption charges against the world governing body of soccer. The U.S. Department of Justice indicted 14 FIFA officials on corruption charges in May.
The American women defeated the top-ranked Germany 2-0 on Tuesday, in a semifinal that arguably was the World Cup tournament's biggest match so far because both teams were highly ranked. A day later, Japan beat England 2-1 in the other semifinal. The two European countries will play each other on Saturday for third place.
The final match between the United States and Japan is scheduled for 7 p.m. ET on Sunday at BC Place.