President Orders Flags to Half-Staff in Honor of Paris Attack Victims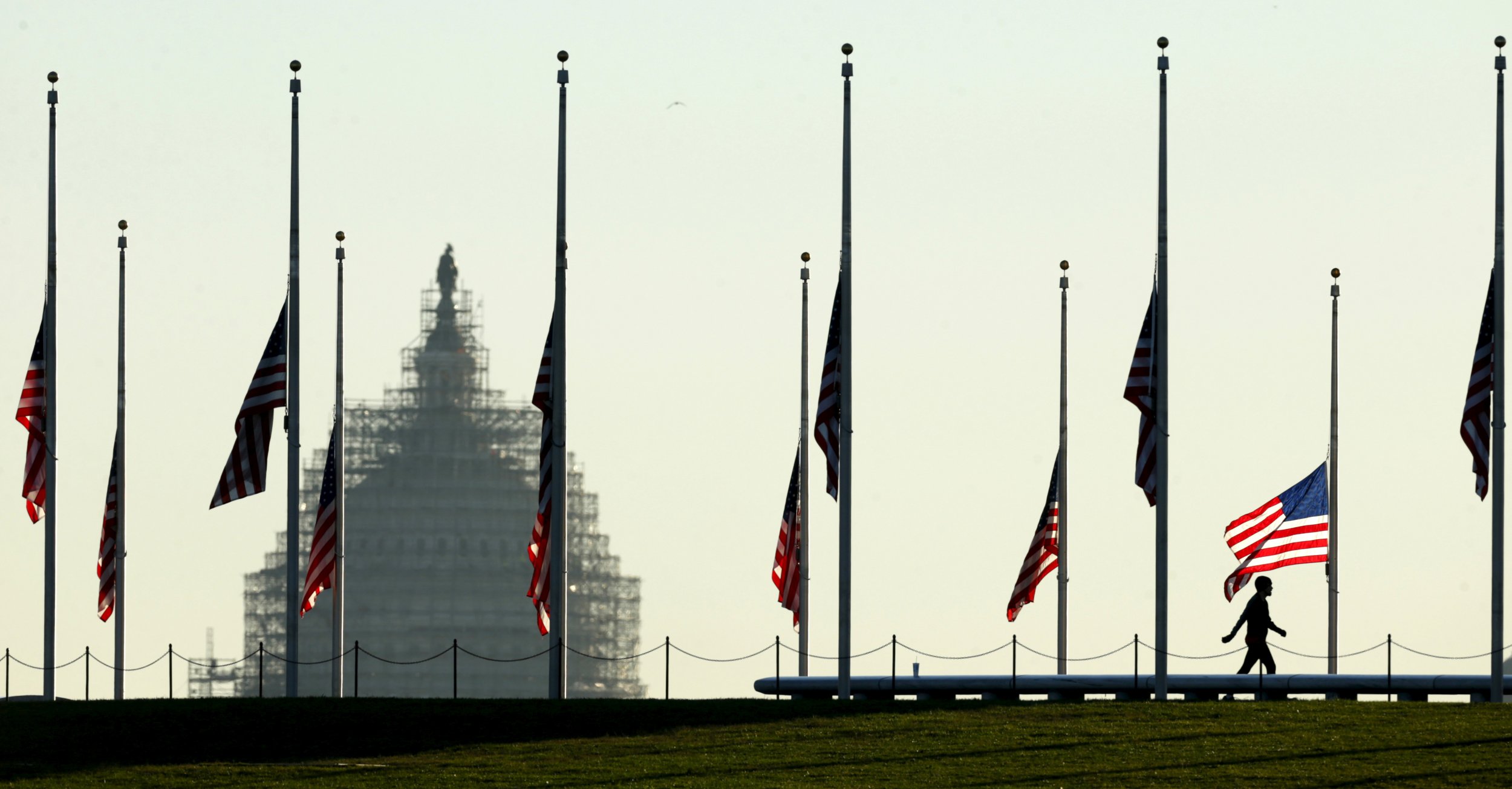 A presidential proclamation has lowered flags to half-staff in honor of those killed in a series of attacks in Paris carried out by the Islamic State.
"The American people stand with the people of France. Friday's terror attacks were not just an attack on Paris; they were an attack on all humanity and the universal values we share, including the bonds of liberté, égalité, and fraternité," President Barack Obama said in a statement Sunday evening. "These values will endure far beyond any terrorists or their hateful vision. The United States and our allies do not give in to fear, nor will we be divided, nor will anyone change our way of life. We will do whatever it takes, working with nations and peoples around the world, to bring the perpetrators of these attacks to justice, and to go after terrorists who threaten our people."
In New York City, Mayor Bill de Blasio ordered flags to half-staff and the more than 130 people killed were honored in a vigil at Washington Square Park on Saturday. The park's arch was lit blue, white and red in honor of the French flag.
Other nations have also showed solidarity, with the colored lights shining on the Sydney Opera House, Rio de Janeiro's Christ the Redeemer and Tokyo's Skytree.