'President Pelosi' Trends After Speaker Launches Formal Impeachment Inquiry Against Trump
One day after Speaker of the House Nancy Pelosi announced that her chamber would launch an impeachment inquiry against President Donald Trump, the speaker is trending on social media to be the next president.
A Twitter thread called #PresidentPelosi began picking up steam late Wednesday afternoon, and most users following and retweeting the thread seem rather excited about the prospect of Pelosi becoming the commander-in-chief.
Pelosi wouldn't necessarily have to run in 2020 to become president, as she is second in line—behind Vice President Mike Pence—to take the White House should Trump leave office and, then subsequently, Pence leave office after assuming it. The 2020 Democratic field of candidates still continues to whittle away with each passing month, and entering the race is another option.
Pelosi announced the impeachment inquiry as speculation began of Trump conspiring with Ukrainian leadership to dig up information on former Vice President—and Democratic frontrunner—Joe Biden and his son's business dealings with Ukraine. The White House released the transcript of Trump's July 25 call with Ukrainian President Volodymyr Zelensky.
Also included in the transcript is Trump asking Zelensky to look into the American cyber security company CrowdStrike, which examined the DNC server after suspected Russian hackers in 2016.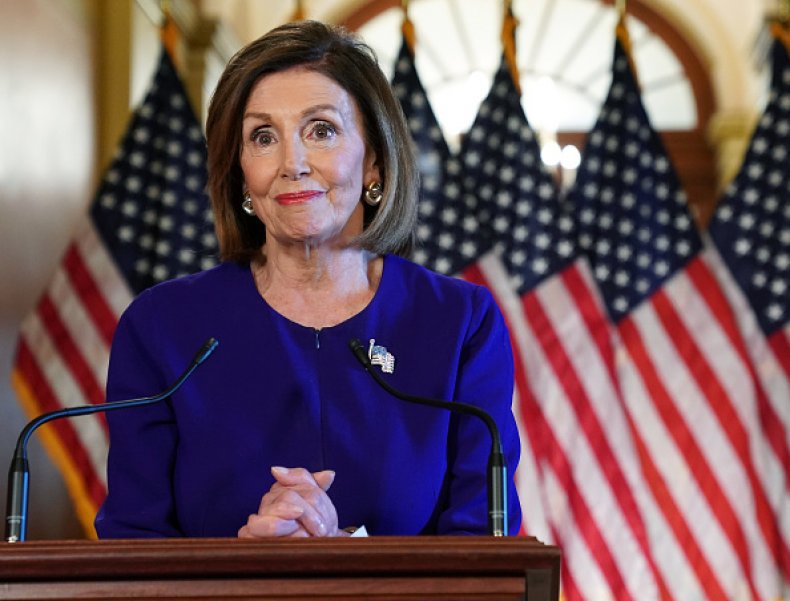 The thought of Pelosi becoming president has most Twitter followers on that particular thread rather giddy.
One user wrote, "Just a constitutional reminder that if both #Trump and #Pence are removed from office by impeachment, which may happen, #46 will be President Nancy Pelosi. Has a nice ring to it, don't you think?"
Here is a little more of what people are saying. (Note: not all comments are pro-Pelosi, and Twitter links are embedded in the quotes.)
Here is the link to the President Pelosi thread on Twitter.