Quebec Mosque President's Car Torched Months After Deadly Shooting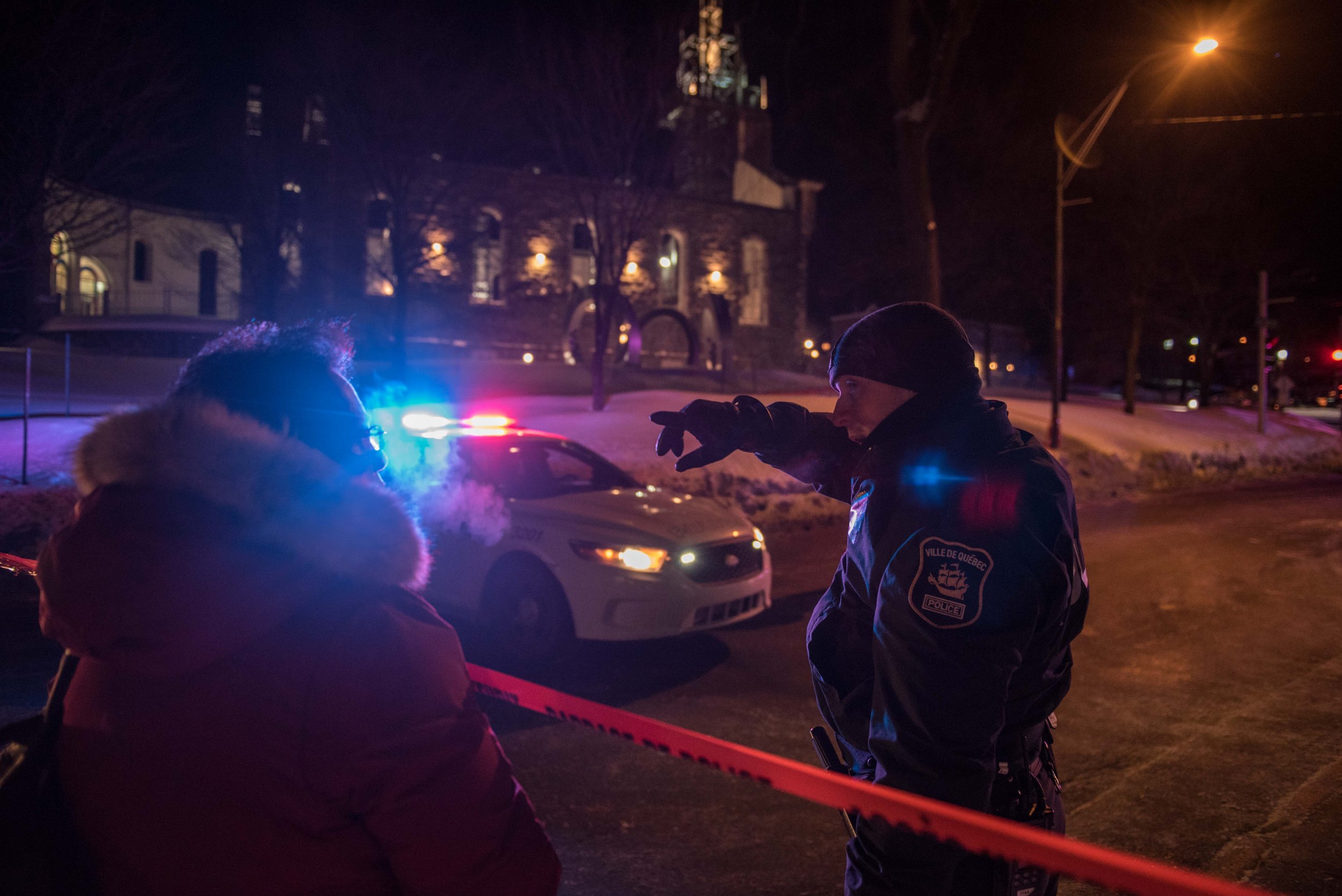 The president of the Quebec City mosque that served as the site of a deadly shooting in January has had his car set on fire, the second hate crime against the place of worship in six months.
Mohamed Labidi's vehicle was set ablaze outside his home on August 6 at around 1.30 a.m. local time. Police only revealed the incident late Wednesday as it had remained private to allow officers to investigate.
The Islamic Cultural Center of Quebec said in a statement that it was "another hateful act" against the mosque, which added to "a long series" of anti-Muslim incidents.
The city's mayor suggested that the arson could be tied to the announcement on August 4 of the city's first Muslim cemetery.
"It would be a strange coincidence" if the attack was not tied to the development, Regis Labeaume said. Labidi had appeared alongside the mayor to make the announcement.
The graveyard was announced in a bid to back the marginal Muslim minority in the Canadian city.
It came after a deadly shooting at the mosque in January that left six Muslims dead while they prayed.
Far-right nationalism and anti-migrant sentiment has grown in Quebec and has spilled over into attacks on the Muslim community. As well as destroying Labidi's car, excrement was thrown at the mosque's front door a few days later.
"These are no longer simple gestures of extremists opposed to immigration. Extremists acts are now affecting our lives, the lives of Quebec citizens and Canadian Muslims, as well as on our property and our religion," the mosque said in a statement.
In June 2016, during the Islamic holy month of Ramadan, a pig's head was left on the doorstep of the mosque. Muslims do not eat pork for religious reasons.
Before the January shooting, hate crimes were already on the rise in Canada. In a January report, Statistics Canada reported an increase of 60 percent in hate crimes against Muslims in 2015 compared to the year prior. The anti-Muslim incidents rose from 99 to 159.
Community leaders blamed the rise on a spate of radical Islamist attacks in Europe and a conversative political campaign from former Prime Minister Stephen Harper that put a Muslim woman's right to wear a veil at the center of the political period before the election of Justin Trudeau.
U.S. President Donald Trump came under fire for failing to condemn the shooting attack. Months later, in August, he failed to condemn a bombing at a mosque in Minnesota.
The Quebec shooting took place after Trump suspended the U.S. refugee progam, pushing Trudeau to say that Canada would welcome any refugees who could not make it to the U.S.