Erdogan Calls University Students Protesting Turkish Operations in Syria 'Terrorists'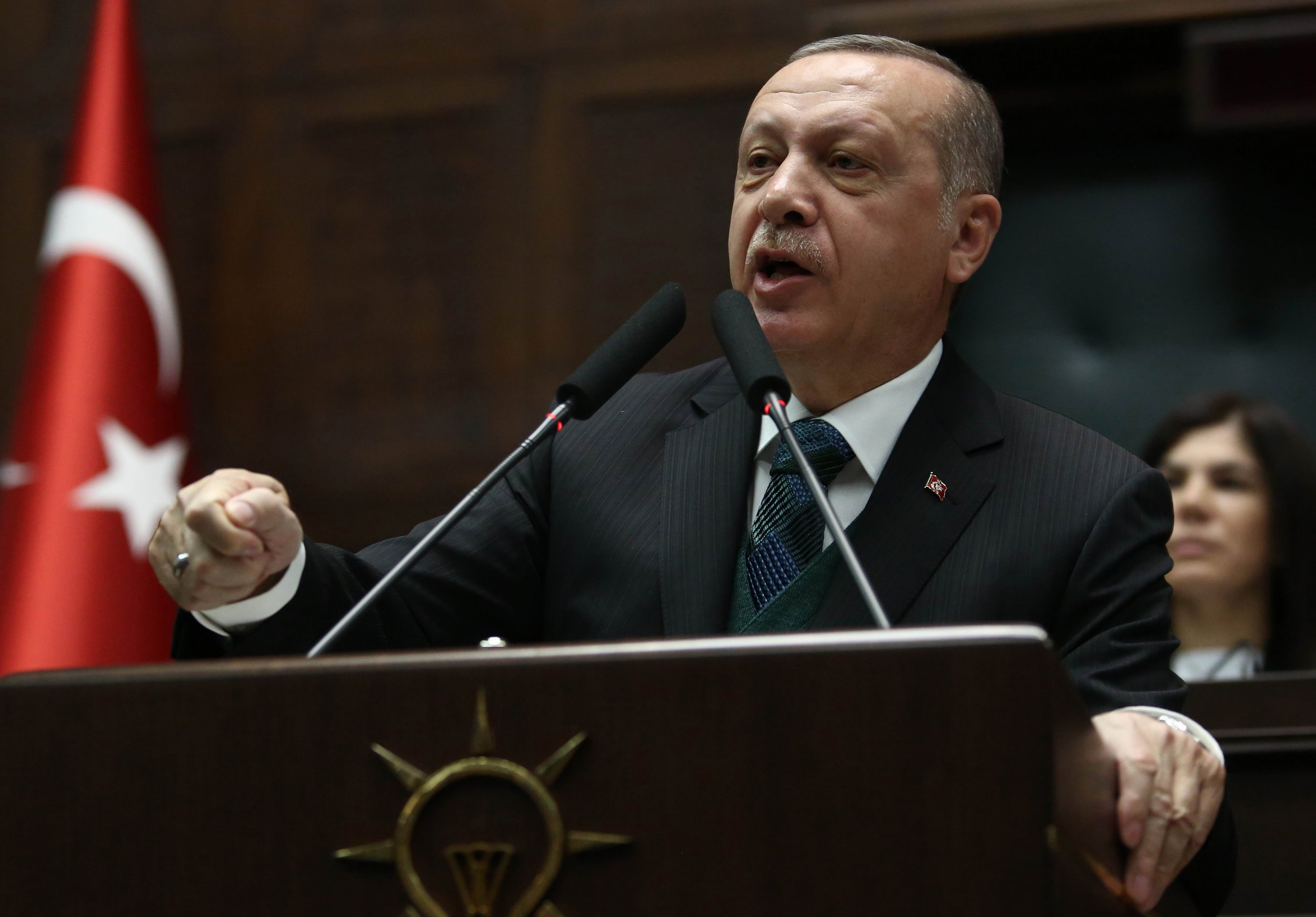 Turkish President Recep Tayyip Erdogan called a group of anti-war students "terrorists" Saturday in response to demonstrations at one of the country's top universities.
Erdogan also announced an investigation into protests that happened at the public Bogazici University while speaking in Samsun province.
"We won't give these terrorist youth the right to study at these universities," said Erdogan, according to the Associated Press.
On Monday a group of students at the school distributed candy to commemorate the deaths of Turkish soldiers killed in operations in northern Syria. Anti-war students then began protesting the stand students had set up to hand out the candy. The incident was the beginning of a week of pro and anti-war demonstrations at the university in Istanbul where at least 12 students were detained, according to state-run Anadolu Agency.
A local television channel reported that three students were taken into custody Sunday morning after their dorms and homes were raided by police. Turkey has cracked down on all kinds of dissent and has even arrested people who have protested the war in Syria on social media, according to the Associated Press.
Turkey began the offensive called "Operation Olive Branch" into the Afrin region of northern Syria earlier this year. Erdogan previously got into a verbal spat with U.S. forces in the region over operations there. The Turkish president threatened action into the Syrian town of Manbij where U.S. forces were stationed. U.S. Lt. Gen. Paul Funk, a coalition commander in Syria, then told the New York Times that his forces would "respond to aggressively" to threats. Erdogan responded by taunting him in comments to the Turkish parliament.
"It is very clear that those who say 'we will respond aggressively if you hit us' have never experienced an Ottoman slap," said Erdogan last month.
Turkish forces announced that they had taken full control of Afrin Saturday, according to state media, an operation which Kurdish forces contend has displaced thousands of people.