President Trump Should Resign After 'Morning Joe' Tweets About Mika Brzezinski, Democratic Congresswoman Says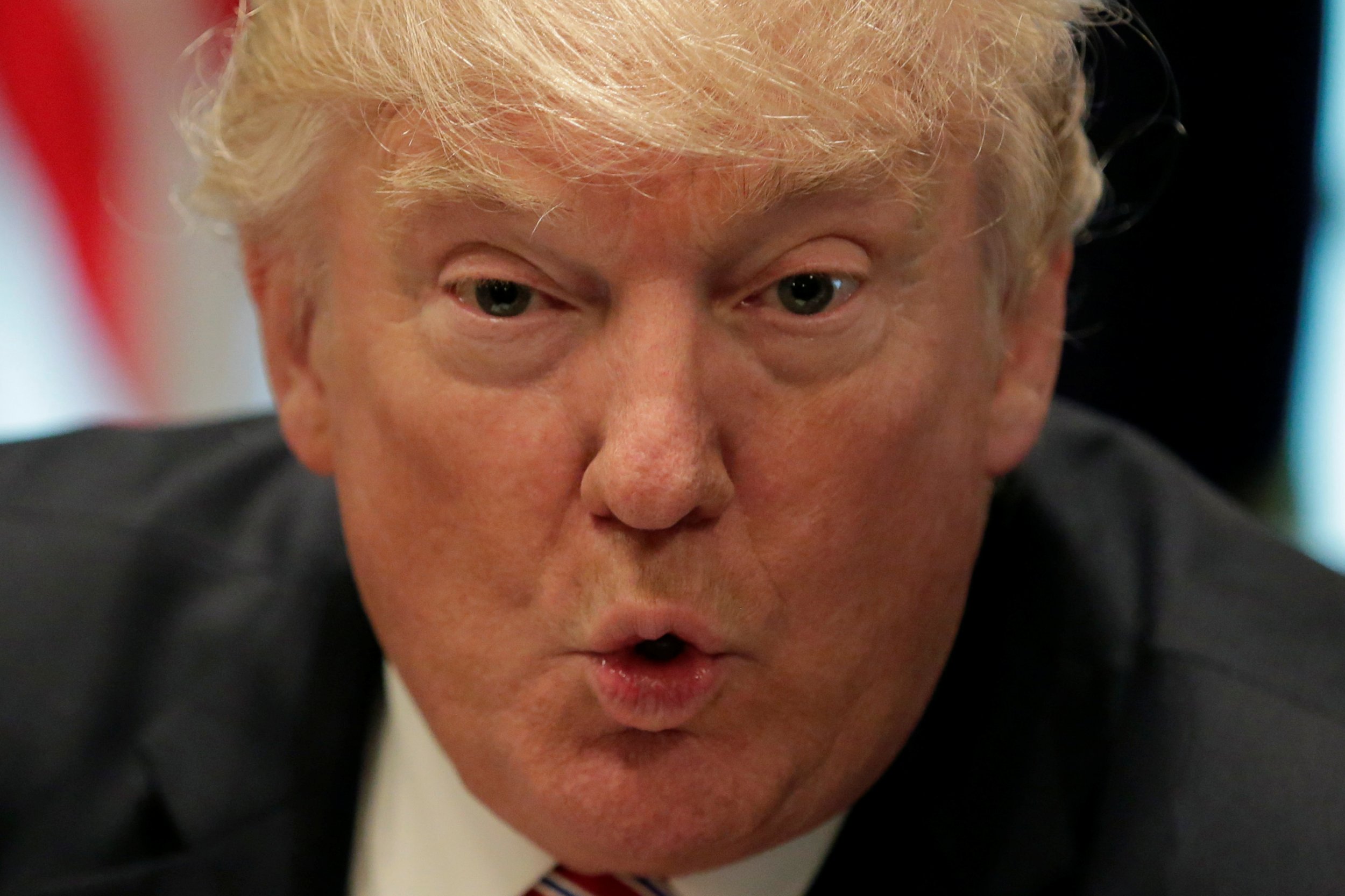 President Donald Trump's description of a female TV host as a "low IQ crazy" has prompted criticism from Democrats and Republican, with one Texas representative calling for the president to resign over the matter. Democrat Representative Sheila Jackson Lee said on Thursday that Trump's online evisceration of "Morning Joe" host Mika Brzezinski was unacceptable and suggested he no longer remain in office.
The president hit out at Brzezinski in a series of tweets on Thursday morning, stating he no longer watched "Morning Joe," a show he was friendly with during his election campaign, and criticizing the hosts.
"I heard poorly rated Morning Joe speaks badly of me (don't watch anymore)," he wrote. "Then how come low I.Q. Crazy Mika, along with Psycho Joe, came to Mar-a-Lago 3 nights in a row around New Year's Eve, and insisted on joining me," Trump added. "She was bleeding badly from a face-lift. I said no!"
His comments drew fire from people on both sides of the political divide, with Jackson Lee stating the president should resign over the issue, The Hill reported.
"I would argue that our responsibility is not to him, but to the American people," she told the politics website. "And he should resign."
Her comments came following a tweet from Republican Senator Lindsey Graham, who said on the matter: "Mr. President, your tweet was beneath the office and represents what is wrong with American politics, not the greatness of America."
It is not the first time Trump's comments about female TV hosts have raised eyebrows. His criticism of Brzezinski came just days after he interrupted a phone call with Leo Varadkar, Ireland's new taoiseach, or prime minister, to tell female news reporter Caitriona Perry, she had a "nice smile."
And previously his disparaging comments about then-Fox anchor Meghan Kelly led to a public Twitter feud between the two, with the president memorably telling CNN of the journalist: "There was blood coming out of her eyes, blood coming out of her wherever."