Donald Trump Stops Melania From Falling in Public Show of Affection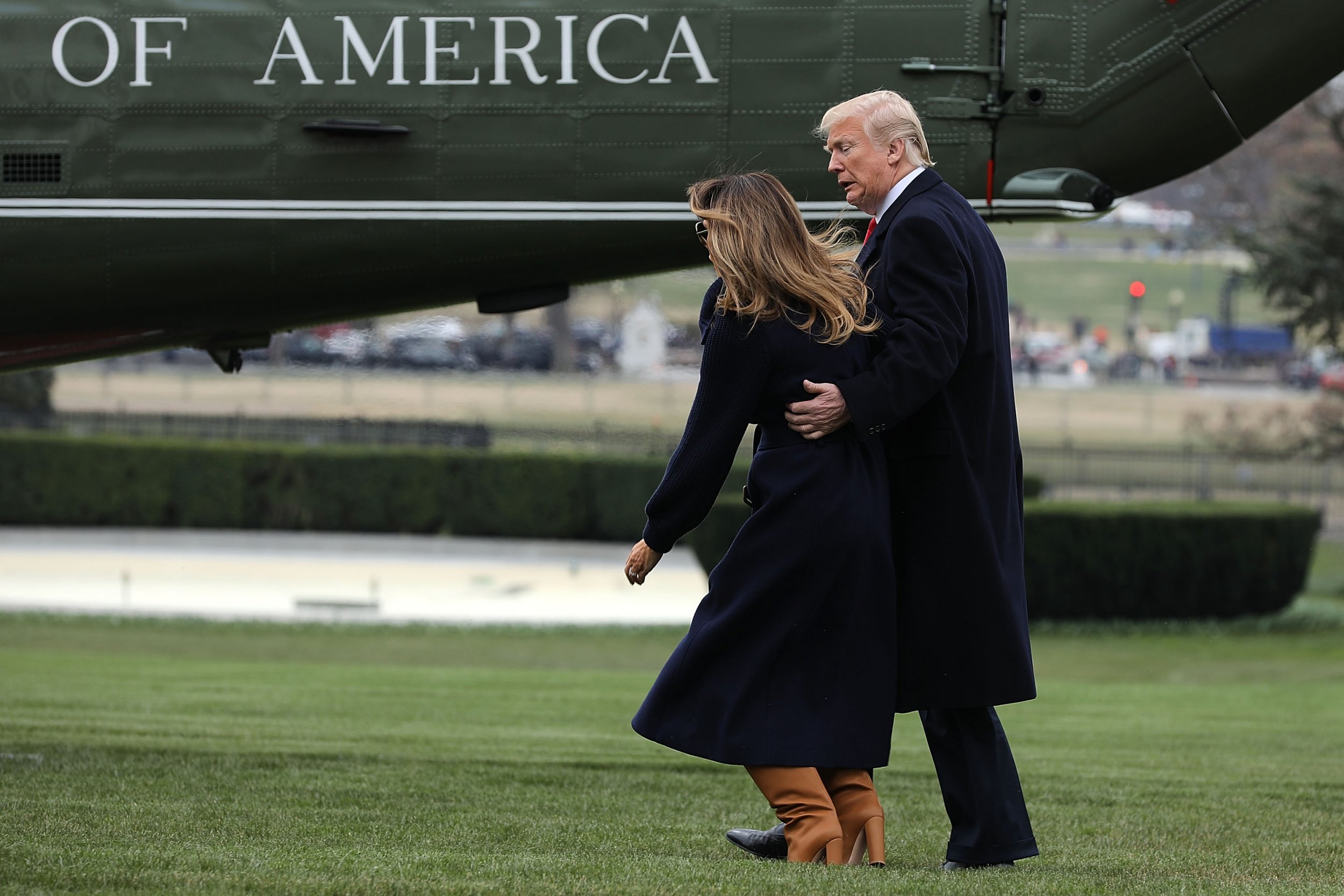 President Donald Trump prevented first lady Melania Trump from falling on the White House lawn Monday in a public show of affection that has become increasingly rare since reports broke out of his alleged affair with porn star Stormy Daniels.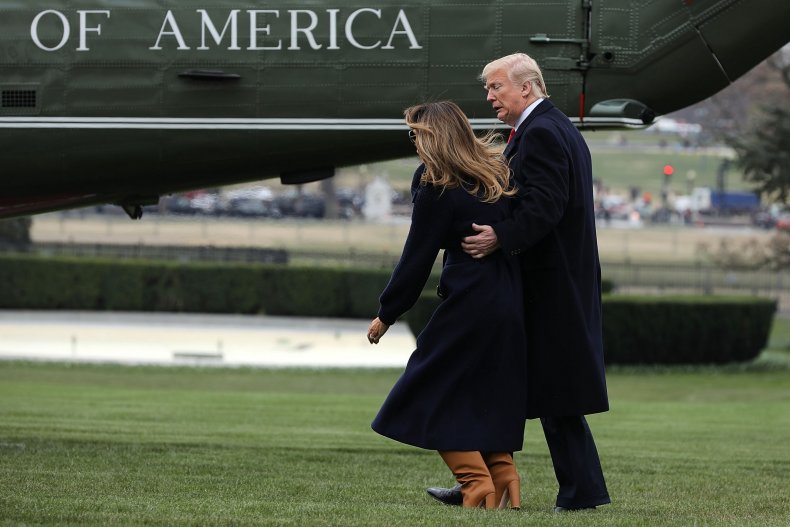 The first couple was walking on grass and as they approached the presidential chopper Marine One, the first lady wearing heeled boots stumbled to the right toward her husband, a video published by The Telegraph shows. The president catches her and she puts her arm around his back, seemingly in gratitude.
Related: Melania Trump silent on Stormy Daniels, unlike Hillary Clinton who defended husband Bill over Monica Lewinsky
Donald Trump then allows Melania Trump to walk up steps to the helicopter first. They were on the way to New Hampshire, where he was scheduled to deliver a speech on the U.S. opioid epidemic.
The president had his wife's back, but that hasn't always been the case.
In January, Donald Trump covered himself with a large umbrella as he boarded Air Force One at Palm Beach International Airport, but left Melania Trump and their son, Barron, to fend for themselves against the elements. It was unclear if he offered the umbrella to them and if it was raining or just windy.
At his inauguration, Donald Trump walked up the White House steps by himself and shook hands with outgoing President Barack Obama and Michelle Obama, not waiting for Melania Trump to get out of the vehicle and catch up.
Since the Stormy Daniels controversy surfaced, many of Melania Trump's actions have been perceived as shunning her husband. The first lady arrived by herself to the president's State of the Union address, and in February, after reports of another alleged affair surfaced, she drove solo to an air base rather than walk with him on the South Lawn.
After Vanessa Trump filed for divorce from the president's eldest son, Donald Trump Jr., last week, many Americans wondered if Melania Trump would follow suit.