President Trump's First Address to Congress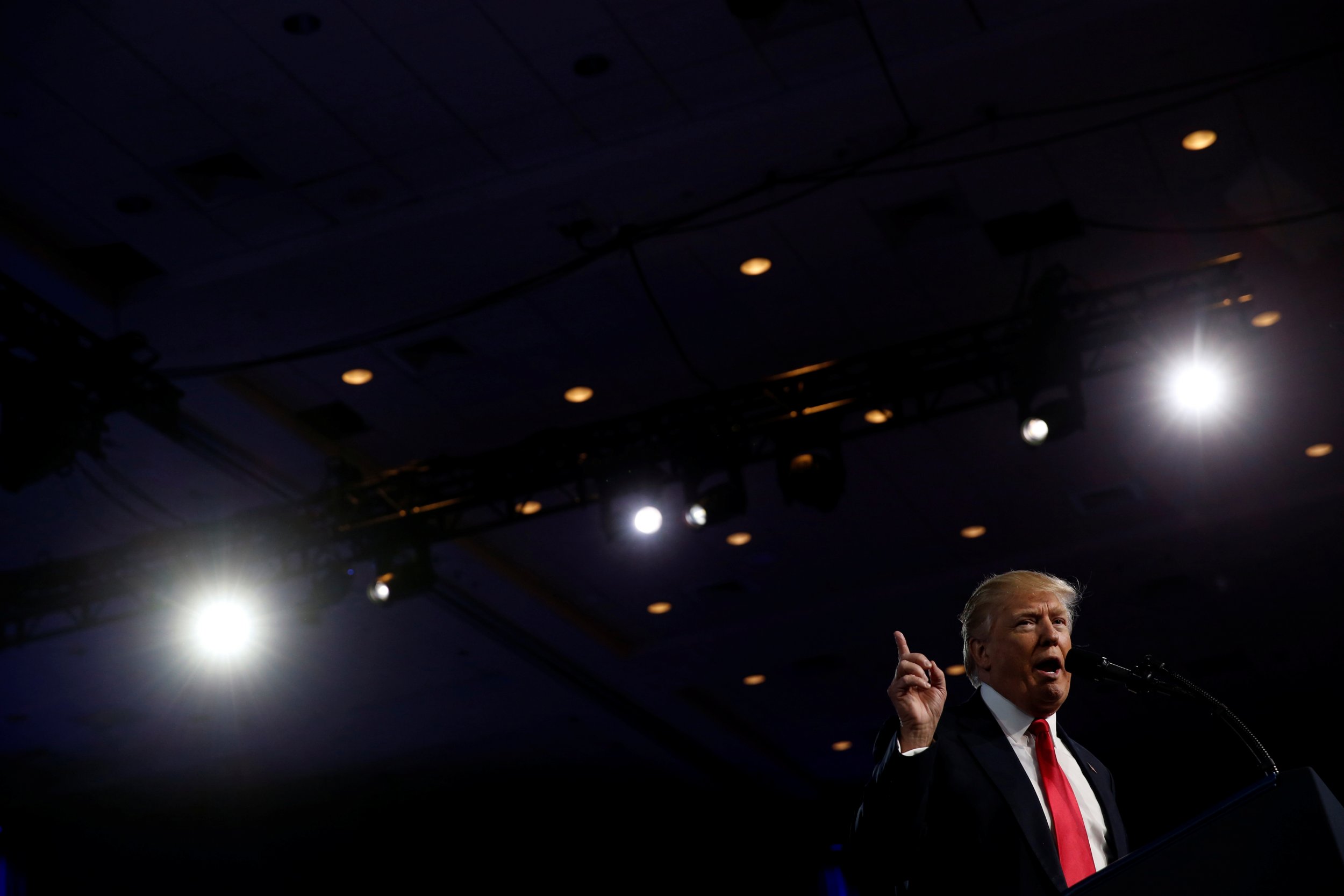 After a somewhat chaotic month in office, President Donald Trump is set to deliver his first address to a joint session of Congress. His speech Tuesday night comes amid historically low approval ratings for the president in the weeks since his inauguration on January 20.
Related: Virginia governor: Trump administration won't go after DREAMers
What Is It?
Trump will give his televised primetime event from the House chamber. It's his chance to officially share his legislative agenda with elected officials and American voters, and maybe even to strike a unifying tone within his own party. It takes the place of the State of the Union, which traditionally isn't delivered until a president has been in office for at least a year.
He is expected to speak about his triumphs so far and to lay out his plan for the next few months—which could include revised immigration policy, an Obamacare overhaul and tax cuts—as he tries to reset the narrative after a tumultuous first month in office that included, among other things, ongoing battles with the national press and allegations his aides were in contact with Russia ahead of the general election.
Press Secretary Sean Spicer said the theme of the adress will be "Renewal of the American Spirit," and it will focus on public safety—defense, increased border security and caring for veterans—and economic opportunity, including education, job training and health care and regulatory reform.
When to Watch
Trump will preview his address during an interview with Fox News on Tuesday morning. The House is expected to reconvene just after 8:30 p.m. Eastern time, and Trump is slated to start speaking shortly after 9.
Then, Former Kentucky Governor Steve Beshear will deliver the Democratic response to the president's speech. His main goal reportedly is to defend Obamacare, which has done relatively well in his state. Astrid Silva, an immigration activist and DREAMer, will give the Spanish-language response.
How to Watch
The major cable news networks will host live broadcasts, but a livestream is available below via The White House:
What Else?
Congress returned to Washington Monday after a weeklong recess for Presidents' Day, when many GOP lawmakers faced hostile constituents at town hall meetings in their districts.
Dozens of Democrats boycotted Trump's inauguration last month. But on Tuesday night they plan to show up with guests who have been directly affected by some of Trump's proposed and implemented policies on immigration, health care and women's rights. Representative Gerry Connolly (D-Va.), for example, will bring Farah Alkhafaji, whose brother—an Iraqi translator—was initially denied entry into the U.S. because of Trump's travel ban. Representative Robin Kelly (D-Ill.) will be accompanied by a member of the media and a vice chair of Planned Parenthood Illinois, while Senate Democratic Whip Dick Durbin (D-Ill.) will host Illinois DREAMer Aaima Sayed, who has temporary legal status and is a third-year medical student at Loyola University Chicago.
Will There Be Protests?
Just hours before Trump arrives at the House chamber, the ACLU, Our Revolution and other national advocacy groups plan to hold a rally at Lafayette Park in front of the White House to protest what they view as the president's non-inclusive agenda.