With President Trump, Americans Fear Terrorism More Than They Have Since 9/11: Poll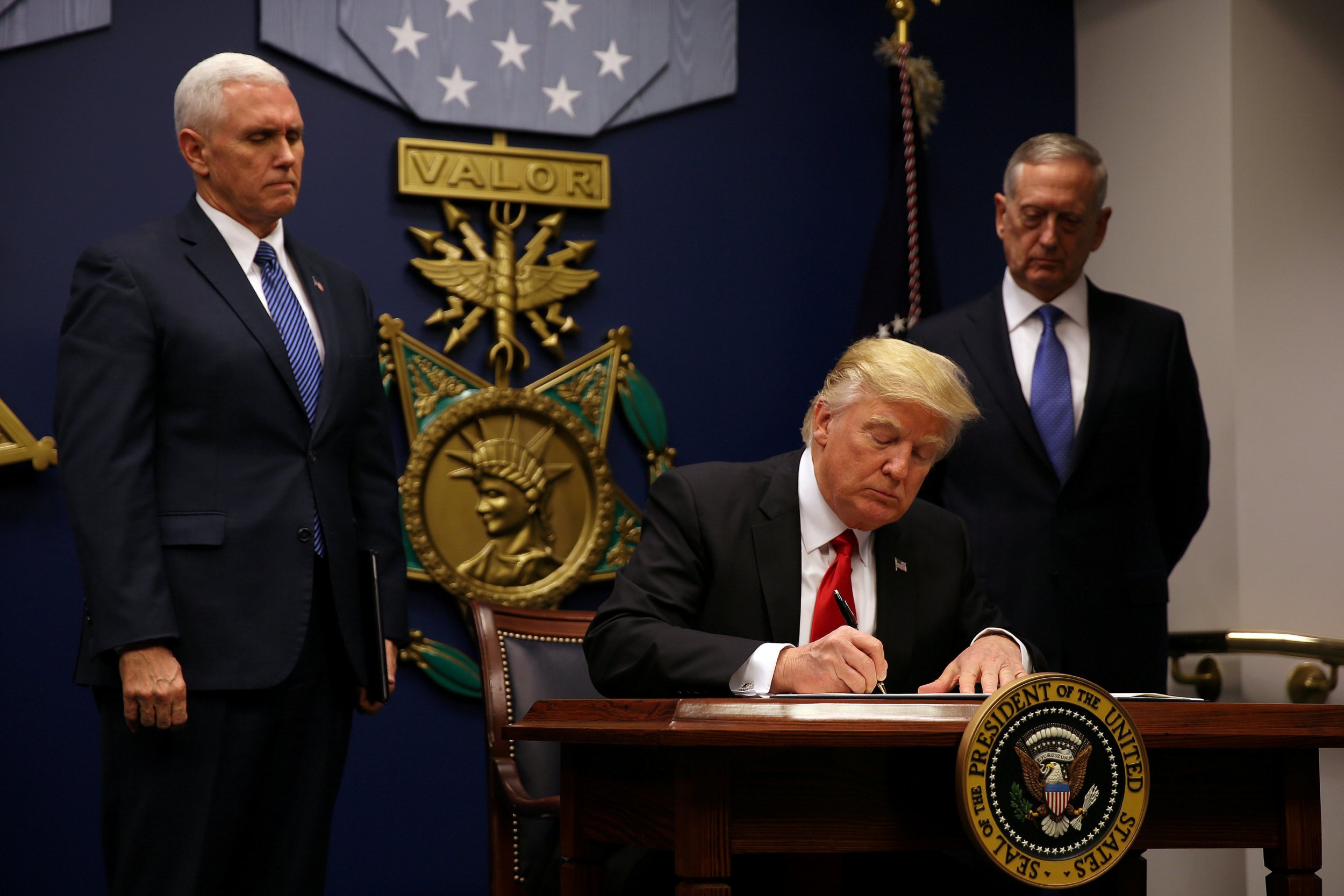 The percentage of U.S. adults who fear terrorist attacks in President Donald Trump's America has reached one of the highest levels since 9/11, a poll released on Friday shows.
Asked whether they believe there will be more acts of terrorism in the U.S. over the next several weeks, 70 percent of respondents said it was "likely," with 28 percent saying "very likely" and 42 percent answering "somewhat likely," according to a CNN poll conducted by market research firm SSRS from December 14 to 17.
That percentage is higher than the results of a poll asking the same question about 10 days after Islamic terrorists hijacked passenger airliners and crashed two planes into the World Trade Center, killing thousands of people in the worst terrorist attack in U.S. history. In the poll from September 21 and 22 in 2001, 66 percent believed acts of terror could happen in the approaching weeks, with 22 percent stating "very likely" and 44 percent stating "somewhat likely."
The percentage rose the following month, reaching an all-time high for "likely" responses at 85 percent, with 40 percent indicating "very likely" and 45 percent indicating "somewhat likely," from October 19 to 21, 2001.
This December's poll follows an October 31 terrorist attack in lower Manhattan in which a truck driver drove into a bike path and mowed down and killed several people. Trump on Twitter denounced the act and wrote, "NOT IN THE U.S.A.!"
Trump that day also tweeted that he ordered the Department of Homeland Security to step up its "already Extreme Vetting Program" of foreigners entering the U.S.
During the Obama presidency from June 16 to 19, 2016, shortly after the Pulse nightclub terrorist attack in Orlando, 71 percent polled said they believed further acts of terror were likely, but 24 percent of them reported "very likely," which was less than respondents this month.
The steadiness of the overall figures from last spring to this December masks partisan shifts as Americans seem less likely to believe acts of terror are on the horizon when the president is from their preferred party, according to CNN. In June 2016, 60 percent of Democrats thought further attacks were likely, but 73 percent believe so now. Meanwhile, 84 percent of Republicans anticipated further terrorism in 2016 compared to 64 percent now.
Trump's approval rating for handling terrorism was 42 percent, while 51 percent said they disapproved.
The most recent poll interviewed 1,001 adults nationwide by telephone and had a margin of error of plus or minus 3.6 percentage points.