President Trump Claims We're Building a Wall in Colorado, Governor Suggests Trump 'Learn Basic Geography' in Kindergarten
During a speech in Pittsburgh, President Trump claimed that US will be building a wall in Colorado. Officials in Colorado—a landlocked state which shares no borders with Mexico or Canada —were mystified by the statement.
In the clip of a speech given at a Pittsburgh energy conference posted by The Hill, President Trump said, "You know why we're going to win New Mexico? Because they want safety on their border. And they didn't have it. And we're building a wall on the border of New Mexico. And we're building a wall in Colorado. We're building a beautiful wall, a big one that really works—you can't get over it, you can't get under. And we're building a wall in Texas. And we're not building a wall in Kansas, but they get the benefits of the walls that we just mentioned. And Louisiana's incredible."
Of the states mentioned in the speech, only New Mexico and Texas share a border with Mexico. Colorado is landlocked and hundreds of miles away from the Mexican border, as is Kansas.
The governor of Colorado, Jared Polis, replied on Facebook and Twitter to President Trump's statement by saying, "Well this is awkward...Colorado doesn't border Mexico. Good thing Colorado now offers free full day kindergarten so our kids can learn basic geography."
A total of 57 miles of replacement barrier and nine miles of new secondary barrier have been constructed along the borderline between America and Mexico during President Trump' administration thus far as of late September 2019. Before President Trump took office 654 miles of fencing existed. By 2020, an estimated 450 miles of new fencing is slated to be installed, according to the BBC.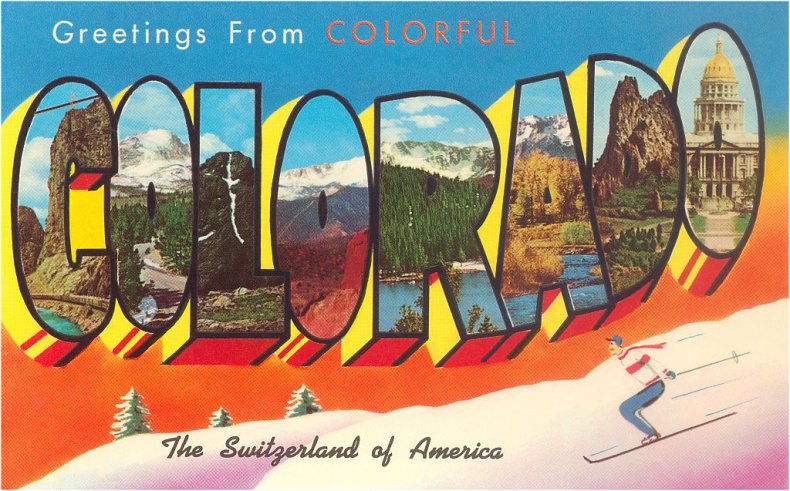 After declaring a State of Emergency to accrue further funds for the project in February, $9.8 billion have been secured for the project since 2017.
President Trump's original plan was to build a wall along the entire 2,000 mile border, but later clarified that the wall would be half that length with natural elements such as rivers and mountains providing further hindrance.
According to U.S. Customs and Border Protection Agency statistics, attempted border crossings are up by 400,000 people in the 2019 period for a total of 800,000 individuals attempting to cross. In 2018, a record low 400,000 people tried to cross. For comparison's sake, 1.6 million people tried to cross the border in 2000.
In May of this year, 13,000 people were detained at the border in a single month, the highest number seen in 13 years.