President Trump has received criticism for withholding sanctions against the Chinese Communist Party (CCP) for its internment and gross abuse of three million Uyghur Muslims in Xinjiang. But the narrative that the Trump administration has turned a blind eye to Chinese repression could not be further from the truth.
Exposing the CCP's brutal treatment of the Chinese people, and showing how that brutality manifests in behaviors that threaten American security and the American way of life, has not been a side issue for the Trump administration's approach toward China—it has been the very crux.
As Trump's National Security Advisor Robert O'Brien said at event earlier this week:
The Chinese Communist Party... locks up millions of Muslim Uyghurs and other minorities in reeducation camps, where they are subjected to political indoctrination and forced labor, while their children are raised in Party-run orphanages. This process annihilates family, religion, culture, language and heritage. ...Americans should be concerned—not only for the Chinese people, but for ourselves. Xi Jinping's ambitions for ideological control are not limited to his own people. The CCP's stated goal is to create a "Community of Common Destiny for Mankind," and remake the world according to the CCP. The effort to control thought beyond the borders of China is well under way.
Trump officials have repeatedly explained the connection between the communist regime and its treatment of the Chinese people and the threat the regime poses to Americans.
So when Jonathan Swan of Axios asked the president about withholding sanctions, Trump's response caused some to draw the wrong conclusions. He said, "Well, we were in the middle of a major trade deal. ...And I made a great deal, $250 billion potentially worth of purchases. And by the way, they're buying a lot, you probably have seen." Trump continued: "And when you're in the middle of a negotiation and then all of a sudden you start throwing additional sanctions on—we've done a lot. I put tariffs on China, which are far worse than any sanction you can think of."
Notice what Trump was disputing. He was disputing the implication that he has been soft on China. He was not disputing that China deserves real costs for its abuses. And he's right that the tariffs have been punishing the communist regime.
But he could have taken credit for the many ways the United States, during his presidency, continues to impose costs on the regime specifically for its concentration camps in Xinjiang.
For example, in October 2019, the administration imposed visa restrictions on CCP officials directly or indirectly responsible for the regime's detention and abuse of Uyghurs and other religious minorities. At the time, Secretary of State Mike Pompeo tweeted: "China has forcibly detained over one million Muslims in a brutal, systematic campaign to erase religion and culture in Xinjiang. China must end its draconian surveillance and repression, release all those arbitrarily detained and cease its coercion of Chinese Muslims abroad."
The Trump administration also imposed detention orders against Chinese companies, stopping the illegal import of goods produced by Uyghur forced labor. According to a senior administration official, the United States continues to monitor other companies to ensure products made in China with forced labor are not sold in the United States. Americans should not, even unwittingly, enable Chinese slave labor.
Additionally, last year and this year, the United States imposed export restrictions on 21 Chinese government entities and 16 Chinese companies that U.S. officials observed are, according to a statement by the Department of Commerce, "complicit in China's campaign of repression, mass arbitrary detention, forced labor and high technology surveillance against Uyghurs and other minorities."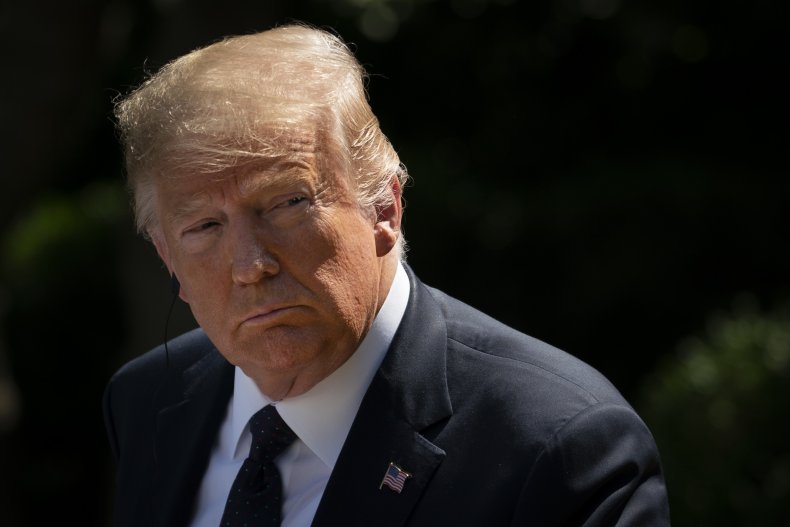 Other work continues to go on quietly. Labor Secretary Eugene Scalia, responding to the concerns raised by National Security Advisor Robert O'Brien and National Economic Council Director Larry Kudlow, is pressing an independent board charged with overseeing billions in federal retirement dollars to freeze plans to invest in surveillance company Hangzhou Hikvision Digital Technology Co., Ltd., which the Trump administration sanctioned for human right abuses connected to Xinjiang.
And then, of course, on June 17, 2020, the president signed into law the Uyghur Human Rights Policy Act of 2020. Support for this law has been a rare instance of bipartisan agreement.
Although the attention and pressure on the CCP is growing, CCP abuses have been ongoing even as previous administrations sought close diplomatic relations and held onto the delusion of China's "peaceful rise." The hope was that economic prosperity would bring political liberalization. That never happened. The repression never slowed and, as the CCP's (stolen) technology advanced, the surveillance state became even more effective for its repression machine.
Advocates for the Chinese people constantly tried to get world leaders to raise the issue publicly, but China did not flinch for fear of political or economic cost. Beijing considers its internment camps to be in its "core interests," and it knew that it would either largely be spared public criticism or could intimidate those who would dare to challenge it. And that's because big companies, and therefore politicians, wanted and continue to want access to the lucrative Chinese consumer market. Obama-era Deputy National Security Advisor Ben Rhodes told reporters in 2015 that the business community had become "one of the key stakeholders" in U.S.-China relations. How honest.
Painting this picture vividly, in 2015 President and Mrs. Obama, along with Vice President and Dr. Biden, hosted a lavish state dinner for Chinese President Xi Jinping with distinguished guests at the head table from Apple, Microsoft, Facebook, Disney and DreamWorks. Hollywood heavyweights and others filled out the guest list.
Last year, Daniel R. Russel, the Obama administration's assistant secretary of state for East Asian Pacific Affairs, said, "Many, many governments are looking the other way and self-censoring on the issue of Xinjiang. ...Beijing is notoriously prickly about its self-declared 'core interests,' and few countries are willing to put the economic benefits of good relations with China at risk—let alone find themselves on the receiving end of Chinese retaliation."
The Trump administration is not looking the other way. After decades of relative silence on China's gross abuses that extend far beyond the torturous internment camps, the U.S. government is finally speaking up about them regularly and publicly. What's more, the government is properly focusing on those abuses' significance in the context of a broader approach to push back on China and defend Americans and the American way of life.
Rebeccah Heinrichs is a senior fellow at Hudson Institute.
The views expressed in this article are the writer's own.