President Trump Has Weaponized the Justice Department | Opinion
It's bad that President Trump's friend isn't being held accountable for the crime he admitted to committing, but it's far worse for our democracy that the Justice Department is becoming the president's personal political tool.
Michael Flynn—a senior advisor to Trump's campaign, and later his national security advisor—admitted twice in court that he had lied to the FBI about his dealings with the Russian ambassador during the presidential transition and that he had lied about Trump transition officials' lobbying on a United Nations resolution condemning Israel. Flynn also admitted lying in his Foreign Agent Registration Act filings about his paid work on behalf of Turkey.
President Trump had pressured then-FBI Director James Comey to shut down any investigation into Flynn, but Comey resisted and Trump fired him. Yet Trump himself tweeted in December 2017: "I had to fire General Flynn because he lied to the Vice President and the FBI. He has pled guilty to those lies."
Now Attorney General William Barr has moved to drop the case against Flynn, who had faced up to five years in prison for his crime. In doing so, Barr takes his place among the world's "justice" officials who serve dictators by bending and breaking the rule of law for political purposes.
Flynn obviously got special treatment because he's the president's friend—and because he refused to fully cooperate with federal investigators who were doing their jobs instead of the president's bidding.
The president's use of this travesty of justice to take another victory lap—repeating the false claims that there was no collusion between his campaign and the regime of Russian dictator Vladimir Putin—is odious. The transcripts released last Thursday by the House Permanent Select Committee on Intelligence confirm what Special Counsel Robert Mueller found: Trump and his 2016 campaign invited Russia's help, made full use of that help, and then lied about that help. He knows that, and that's why he continues to fight to withhold Mueller's grand jury material from Congress.
This isn't the only instance in which Trump put his personal political interests above the nation. He was impeached for doing so with Ukraine, and that impeachment will stain his presidency forever.
Nor is this the only instance in which Trump and Barr have played it fast and loose with the law, where Trump's cronies are concerned. In February, the president tweeted his objection to the Justice Department's sentencing recommendation for Roger Stone, who was convicted of seven felonies related to his involvement in Russia's interference in the 2016 election; the attorney general, within hours, reversed the recommendation to make it more lenient.
But dropping the entire case against a crony after a guilty plea has been entered seems to be an even more egregious departure from our democratic norms, and even closer to the malfeasances committed with politicized prosecutorial powers by dictators or would-be dictators like Putin, Turkey's Recep Tayyip Erdogan and the Philippines' Rodrigo Duterte.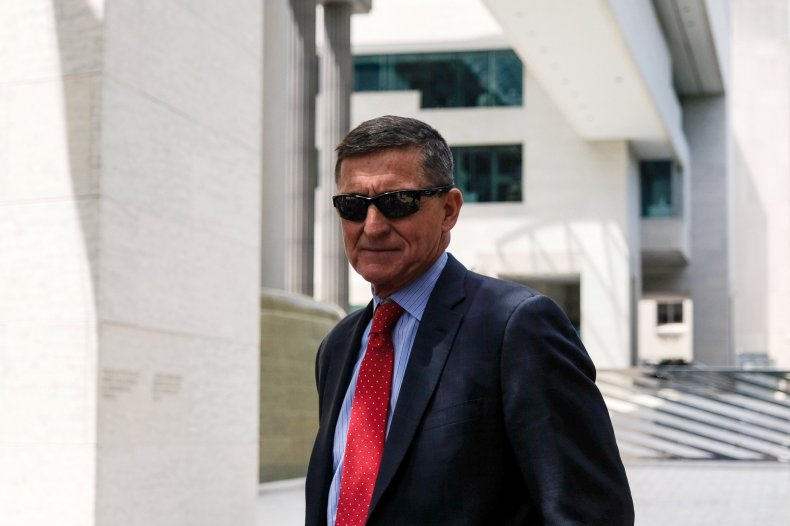 Pardoning Flynn arguably could've been within Trump's constitutional power, though it would've been morally reprehensible. But by having Barr dismiss the case, Trump is ignoring established fact, trying to rewrite history and demonstrating utter disregard for the Justice Department's independence. Trump is growing bolder in his efforts to put himself and his cronies above the law and, if left unchecked, there's no telling how far he'll go.
The Judiciary Committee has asked the Justice Department's inspector general to investigate Barr's actions in Flynn's case as part of a long pattern of politically motivated improprieties. And Barr will have to explain himself to our committee in person. Americans must know all the details of how their Justice Department is being abused for political gain.
But no matter the outcome, this incident already has further damaged the integrity of independent, non-politicized federal prosecution that the Justice Department must embody in order to be seen as legitimate.
"I have absolute right to do what I want to do with the Justice Department," Trump said in December 2017. That was false then, and it's false now. Justice cannot be propping up a regime; it's about ensuring we're all equal under the rule of law.
By dropping the charges against a guilty crony, Donald Trump is declaring there are two systems of justice in America: one for him and his friends, and one for the rest of us.
Congressman Eric Swalwell (D-CA) is a member of the House Intelligence and Judiciary committees, and co-chairs the Democratic Steering and Policy Committee.
The views expressed in this article are the writer's own.