President Trump Hates Sharks And Now Someone Adopted A Wild Great White In His Name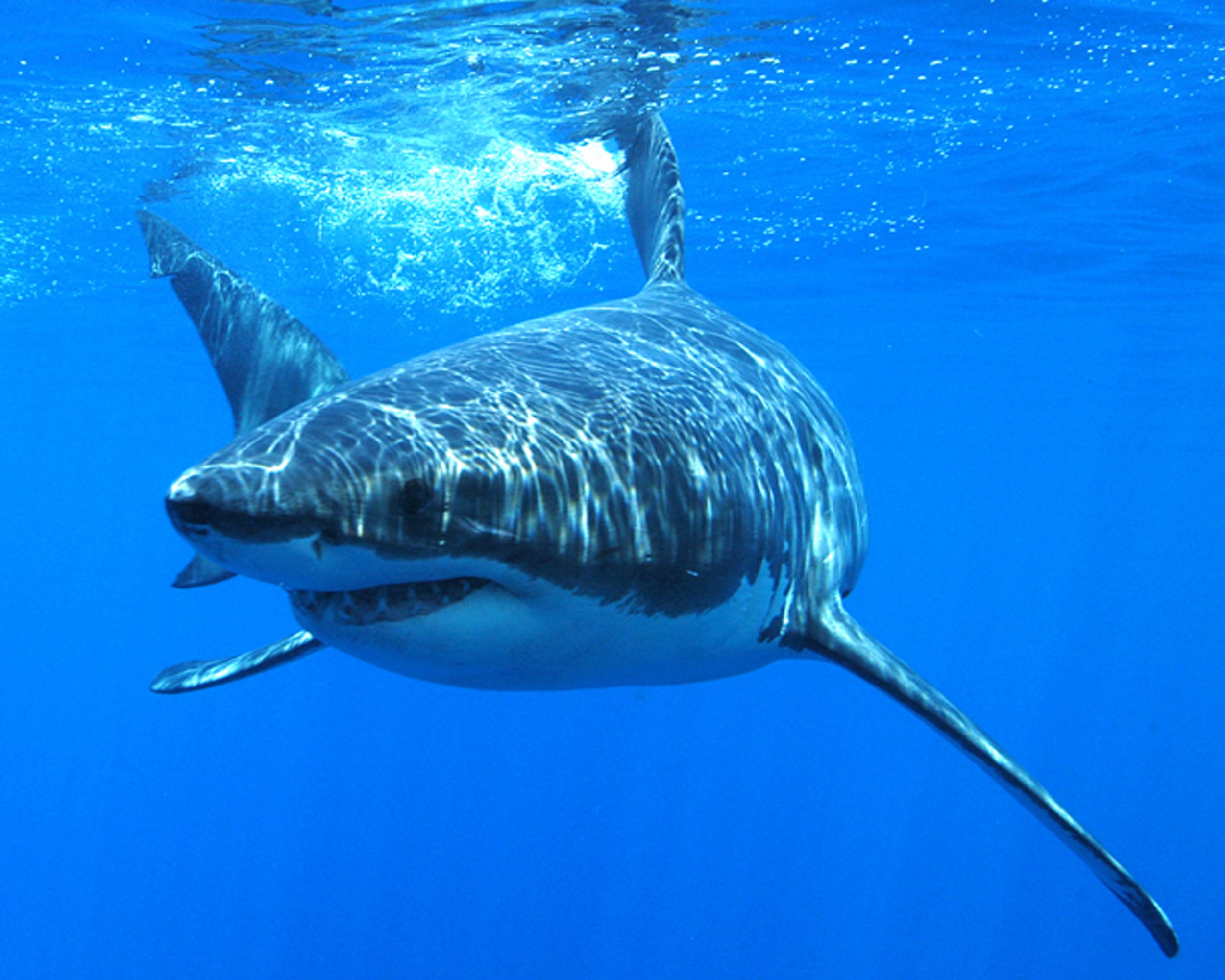 Someone adopted a 13-foot female white shark last spotted off the coast of Mexico in the name of Donald J. Trump last weekend, according to the executive director of the Shark Research Institute. The Institute is one of several organizations that have reportedly seen a small spike in donations since President Trump's alleged distaste for the marine animal was revealed by Stormy Daniels in an interview with In Touch. The newly adopted shark is named Lola.
"If someone attacks elephants, a prominent person, there's going to be a surge in people who like elephants making donations to protect the elephants. Same thing with sharks, same things with birds or anything else," said Marie Levine, the executive director of the Shark Research Institute. "It's kind of a normal reaction for concerned citizens."
The name of the individual who adopted Lola has not been made public. But, Levine said, "I don't think it's the president."
Whale and white sharks are both available up for adoption if they've been tagged and spotted in the last year. Lola was first spotted at least 10 years ago. An annual adoption costs $50; a lifetime adoption costs $150.
Of course, you cannot take an adopted shark home as you would another adopted animal; instead, guardians are notified when the shark is spotted. "They get so excited!" Levine said, "Whenever possible, our researchers will say what the shark was doing at the time." Researchers might make notes of their behaviors or if they have new injuries or if old injuries have healed. "We try to tell them as much as possible to get them involved in the life of that animal."
Information on Lola's age was unavailable. However, said Levine, "she's a very pretty shark."
Sharks can be identified based on their patterns and coloring, Levine said, and they definitely have personalities. One female shark she knew would waver between being nice and ramming up against her boat. "One male was like a golden retriever," she said. "I could swim with him, he was just a gentle soul."
"Females can be kind of hard to read," Levine said. Lola hasn't been spotted enough for her personality to become apparent, but Levine said she seems easygoing.
Although there is a database of sharks in which sightings can be recorded, it is not possible to watch the shark in real time. "Sharks are being poached," Levine noted. Their approximate locations may be described in a scientific paper, but it would be too risky to broadcast the specifics. In some cultures, sharks are considered a delicacy and fins may be added to soups. (Trump reportedly ate shark fin soup in Vietnam in November.) Senator Cory Booker sponsored a bill last year to make it illegal to buy or transport shark fins.
Levine noted that it could be hard to get people to care about entire populations of sharks. However, she said, "it's really easy to care about one particular one."