'Damn This President!' Maxine Waters Launches Fierce New Attack on Trump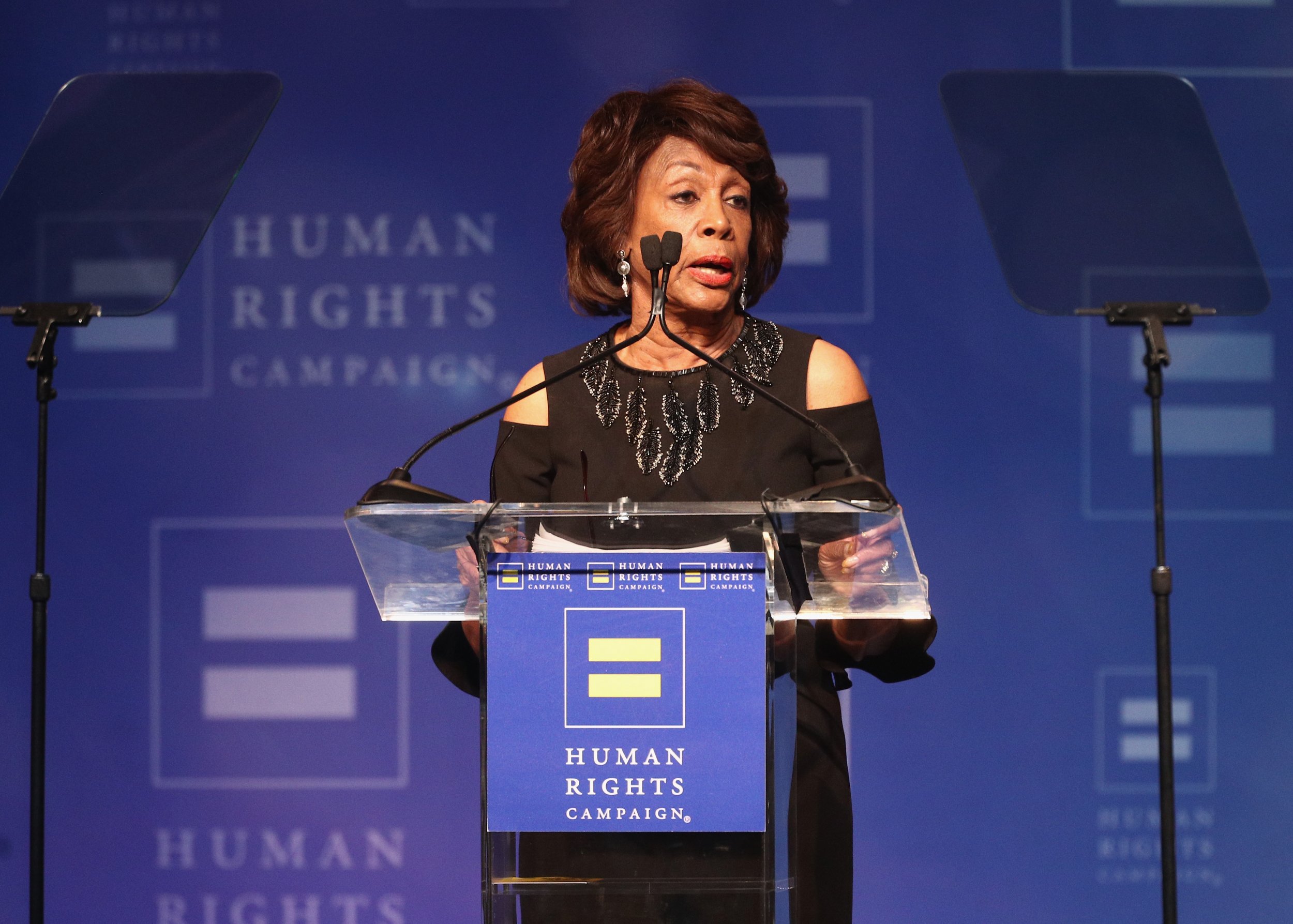 Leading Donald Trump critic Maxine Waters has launched a searing new attack on the president, exclaiming "damn this president," at a meeting of an organized labor union on Sunday.
"Whether it is healthcare, or whether it is food stamps, or whether it is any of the issues dealing with the least of these," the Democratic congresswoman from California said at the Los Angles chapter of the Teamsters Union. "And whether it's issues about whether or not our government and elected officials are going to support the right to organize and support the right to bargain, it has not been Republicans, it is always Democrats. We've been there for you. We're gonna stay there for you. And damn this president! We're not going to let him destroy organized labor."
Waters has frequently called for Trump's impeachment, citing a variety of offenses, from his reported labeling of Haiti, El Salvador and African nations as "shithole" countries to her conclusion that the president colluded with Russia to swing the 2016 election.
Speaking Sunday, Waters reiterated her view that Trump was incapable of turning his presidency around.
"You know, some people think his antics sometimes are funny, sometimes cute, sometimes unusual," she said. "And to say, 'Well, you know, he's going to learn to become presidential.' That's a lie.
"He's never going to be presidential because he does not respect the Constitution of the United States of America and he is no friend to organized labor."
While Waters has taken plenty of shots at Trump, the president has also returned fire in recent months. On multiple occasions, he has claimed that Waters has a "low IQ."
"Did you ever see her? Did you ever see her? 'We will impeach him. We will impeach the president,'" Trump said during a rally in March. "'But he hasn't done anything wrong. 'It doesn't matter, we will impeach him.' She's a low IQ individual. You can't help it."
Waters has claimed the attacks are racist.