President Trump Pledges U.S. Oil Production Cut to Seal Mexico-OPEC Deal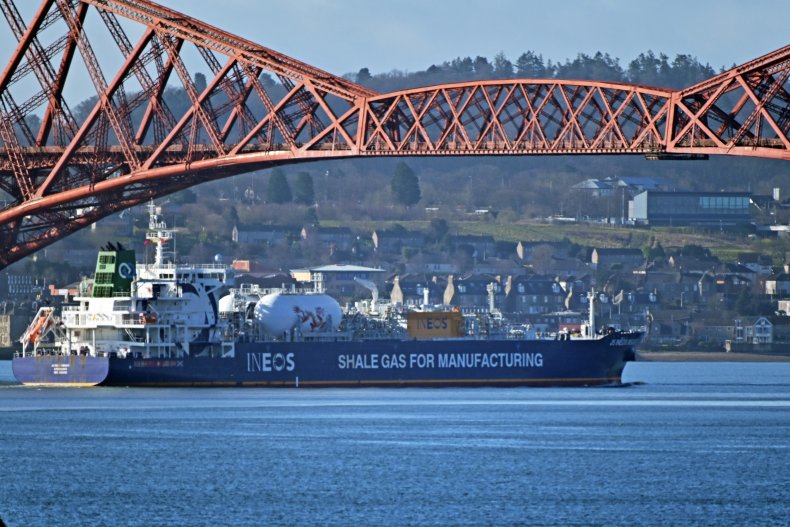 The United States will cut oil production to aid Mexico in an effort to bolster a deal to boost sagging global oil prices between a number of oil-producing countries and the members of OPEC.
Trump made the announcement at the outset of the White House Coronavirus Task Force's daily press briefing Friday, telling reporters that he and Mexican President Andres Manuel López Obrador spoke about the matter Thursday evening.
"They have a limit. OPEC nations agreed to a different limit. Cuts of 23 percent or so," Trump explained. "So what I will do, and I don't know if it will be accepted, we'll find out, but the United States will help Mexico along and they'll reimburse us at some later date when they're prepared to do so."
Mexico, the president said, will reduce its petroleum production output by 100,000 barrels per day.
Trump's announcement confirmed Lopez Obrador's recent claim that the U.S. -- currently the world's largest energy producer -- would assist Mexico by cutting its own production by 250,000 barrels of oil per day.
The president later added that the U.S. move to make up the difference between the amount of cuts demanded by OPEC and the plan offered by Lopez Obrador was "a small amount for us and larger amount for Mexico, but it's a very small amount for the United States."
"I was going to pick up the slack, and they would make it up to us at a later date," he explained, before suggesting that any reimbursement by Mexico "could be in a different form."
Global oil prices have fallen precipitously since the worldwide COVID-19 pandemic forced many countries to implement social distancing measures and restrict travel, reducing the demand for both gasoline and aviation fuel.
But Trump said the U.S. would take advantage of the price drop to top off the country's Strategic Petroleum Reserve to the point where there may not be sufficient storage capacity for what he would ideally purchase.
"There's a glut of oil like nobody's ever seen before. It's good in many ways, and depending on where you are, who you are, it's bad," he observed, noting that the U.S. potentially has "years' worth of supply."