Donald Trump's Face Is on Russian Money Being Sent to the White House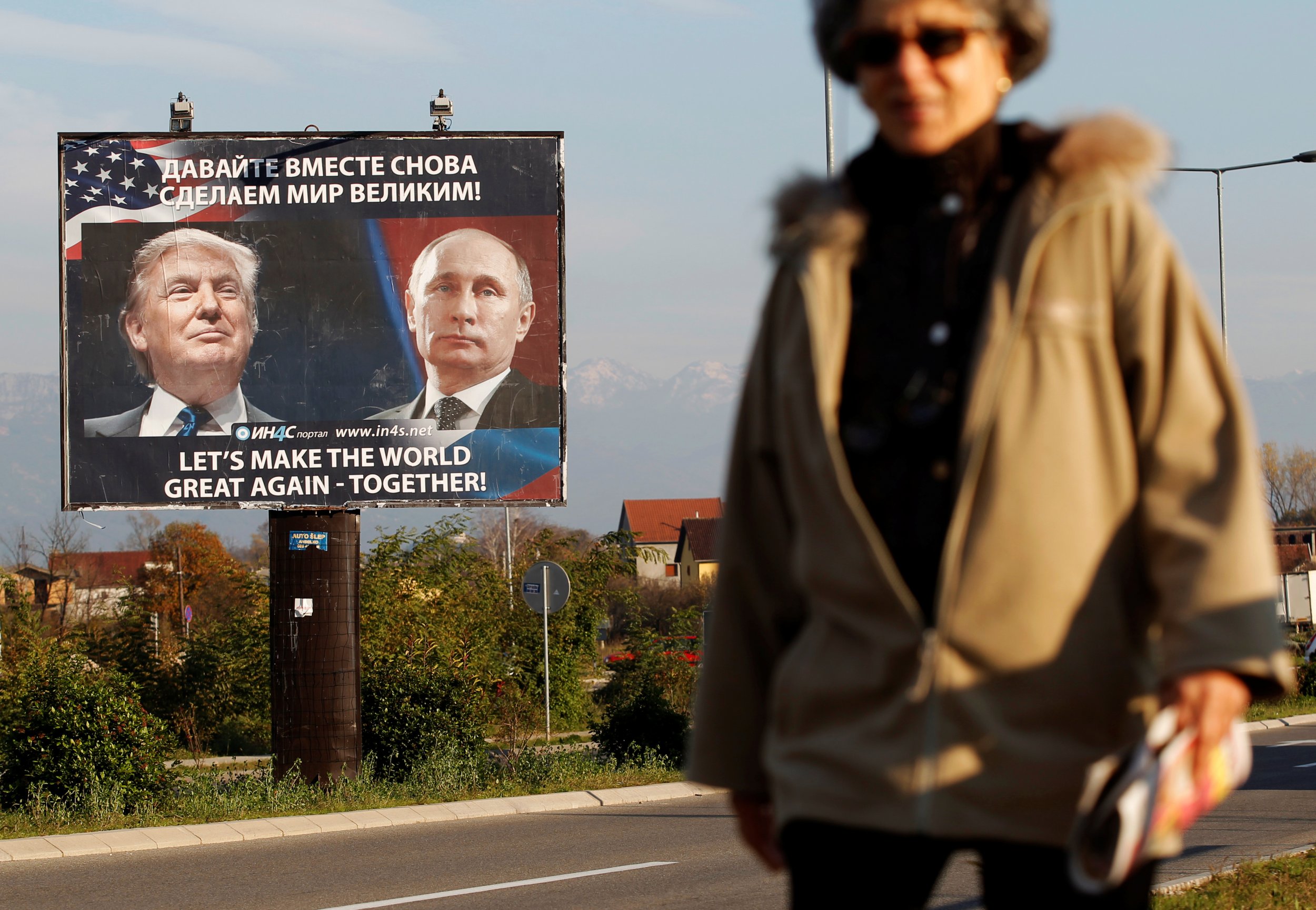 Critics of Donald Trump, whose cabinet members and campaign may or may not have been linked to Russia's interference in the 2016 election, have long claimed the president is being controlled by rubles.
But now, he's actually on them.
Houston-based protesters Jules M. and Gabe L.—the couple that made headlines earlier this year for sending poop to politicians—recently launched TrumpRubles.com, a site where you can pay $9.99 to send faux Russian currency featuring Trump's likeness to friends or the White House. The activists, who don't publicize their last names because they received threats while running previous campaigns, say Trump needs to be properly paid for his time in office so far.
"Before we know it, the man himself will be well compensated and reminded for his involvement with Russia," the duo writes on its website alongside criticism of Trump's stance on the Republicans' health care bill, controversial cabinet members and May 9 termination of FBI Director James Comey.
They say all proceeds from the sales of the Trump rubles will go toward supporting the reproductive health nonprofit Planned Parenthood. So far, they've raised about $2,400.
The fake bank notes are modeled after the Kremlin's actual 5,000 ruble bills, which according to the Bank of Russia were redesigned in 1997 and 2010 and depict Nikolay Muravyov-Amursky and the city Khabarovsk. Muravyov-Amursky, a statesman from the 1800s, helped expand Russia and set up its border with China along the Amur River, according to CoinWeek. Trump's head is on Muravyov-Amursky's body on Jules and Gabe's bills.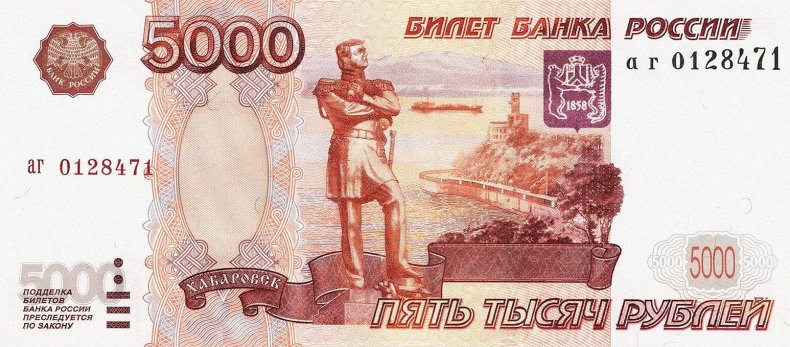 The president's connections to Russia have continued to come under scrutiny lately as federal investigators have looked into people like Trump's bodyguard, adviser Carter Page and chairman Paul Manafort while questioning politicians like Jeff Sessions about their dealings with the Kremlin and whether Trump asked Comey to ease up on his probe into staffers like ex-National Security Adviser Mike Flynn.
Whether Trump himself is being investigated for obstruction of justice remains unclear—though he has tweeted: "I am being investigated for firing the FBI Director by the man who told me to fire the FBI Director." His lawyer Jay Sekulow later insisted "the president is not and has not been under investigation for obstruction."
While you wait for this to shake out—or for your Trump rubles to ship—you can channel New Jersey Democrat Cory Booker. The senator joked last month about the Russian currency while comparing Trump to former President Harry S. Truman, whose desk decorations reassured visitors he was taking responsibility for his actions.
"Truman had a sign that said, 'The buck stops here,'" Booker said. "Trump should have one that says, 'The ruble stops here.'"