President Trump Urged to Stop Beheading of Saudi Student Enrolled at Michigan College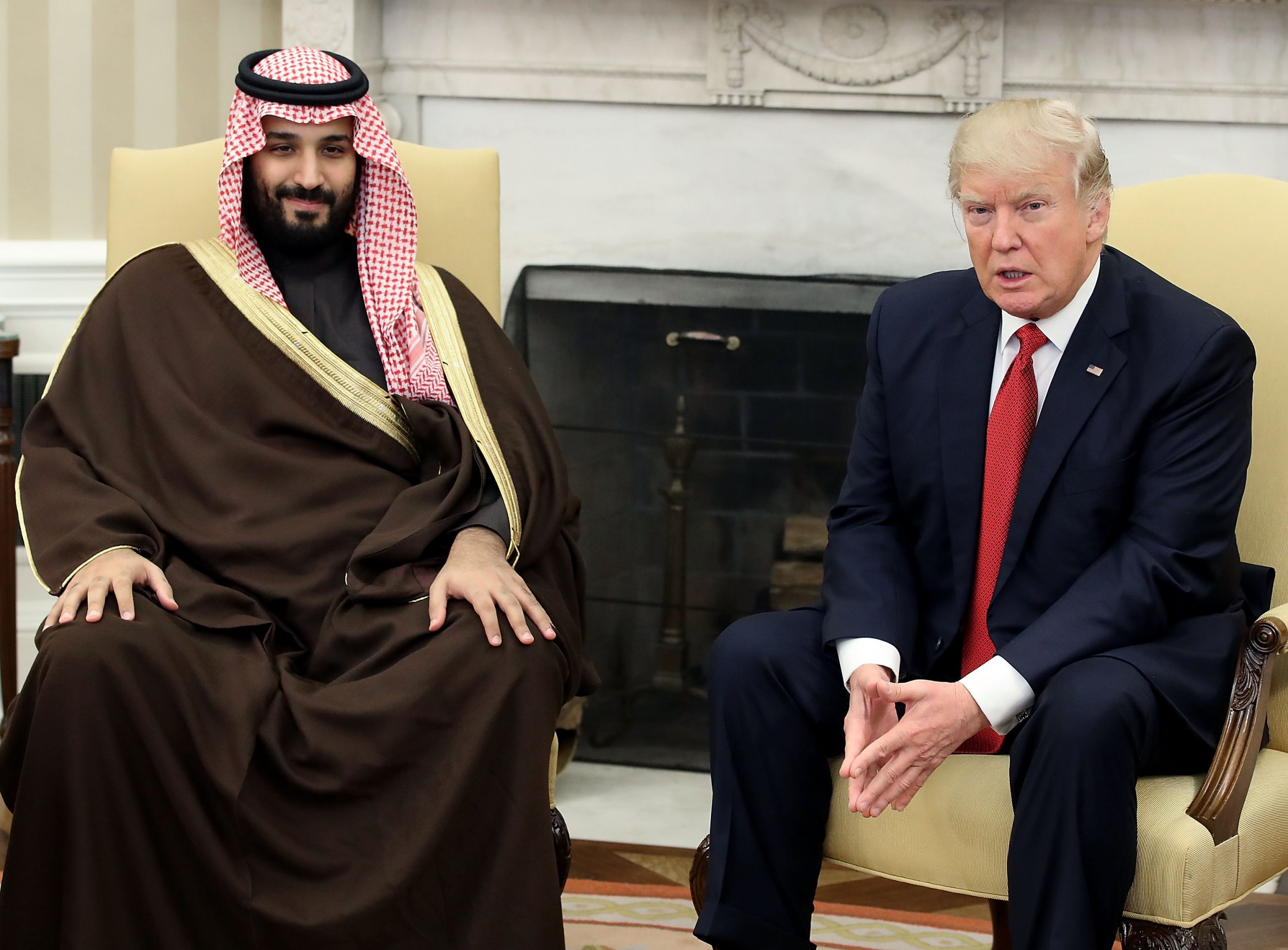 A major U.S. teachers' union is calling upon President Donald Trump to intervene in the case of a Saudi teenager, who was due to attend college in Michigan but now faces beheading in the Gulf state.
Mujtaba'a al-Sweikat was arrested in 2012 at an airport in Saudi Arabia, where he was about to travel to the United States, according to a statement from the American Federation of Teachers (AFT). Al-Sweikat had been accepted to study at Western Michigan University, said the union, which has 1.6 million members.
The Saudi teenager was 17 years old at the time of his arrest, according to Reprieve, a U.K. charity. Al-Sweikat was part of a group of 14 young men, including one who is half-deaf and partially blind, arrested mostly for attending pro-democracy protests in the country in 2011 and 2012.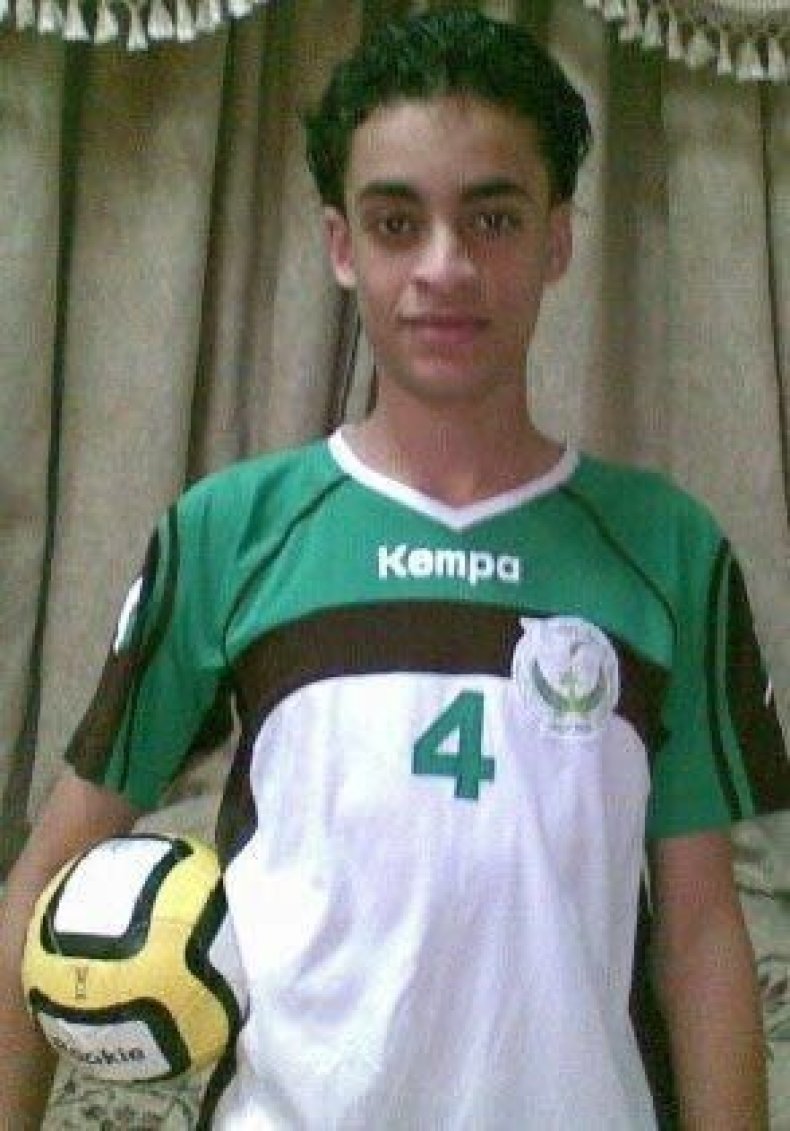 Al-Sweikat was tried in June 2016 and sentenced to death by beheading; his sentence was confirmed on May 25, according to the AFT. The student had previously been detained in the eastern city of Damman, but he had been moved to the capital Riyadh in the past week, where executions are carried out publicly, Reprieve said.
"Saudi Arabia's threat to behead its own citizens for attending an anti-government protest is an unthinkable and despicable violation of international law and basic humanity," said AFT President Randi Weingarten in a July 15 statement. "We implore President Trump, as the standard-bearer for our great nation, to do everything in his power to stop the atrocities that may otherwise take place in Saudi Arabia."
Saudi Arabia regularly carries out executions—using methods including beheading, stoning, and crucifixion—for crimes including adultery and drug trafficking. The kingdom has executed 57 people so far in 2017, Reprieve tells Newsweek; 21 of these have been since Mohammed bin Salman, the son of King Salman, was promoted to the role of deputy crown prince on June 21.
People sentenced to beheading are blindfolded and executed in public squares. Their headless corpses are sometimes crucified in the case of certain crimes or displayed in public as a deterrent.
President Trump has developed a close relationship with Saudi leaders. The president's first foreign visit was to Saudi Arabia in May, when he purportedly signed a $110 billion arms deal with the Arab country—the veracity of which has since been questioned—and spoke to leaders from Muslim countries about fighting extremism. But Trump was reluctant to raise human rights concerns with the Gulf kingdom, which has been accused of massive violations, particularly concerning its role in the conflict in Yemen.
"America is a sovereign nation and our first priority is always the safety and security of our citizens. We are not here to lecture, we are not here to tell other people how to live, what to do, who to be, or how to worship. Instead, we are here to offer partnership, based on shared interests and values—to pursue a better future for us all," Trump said during his main speech in Riyadh.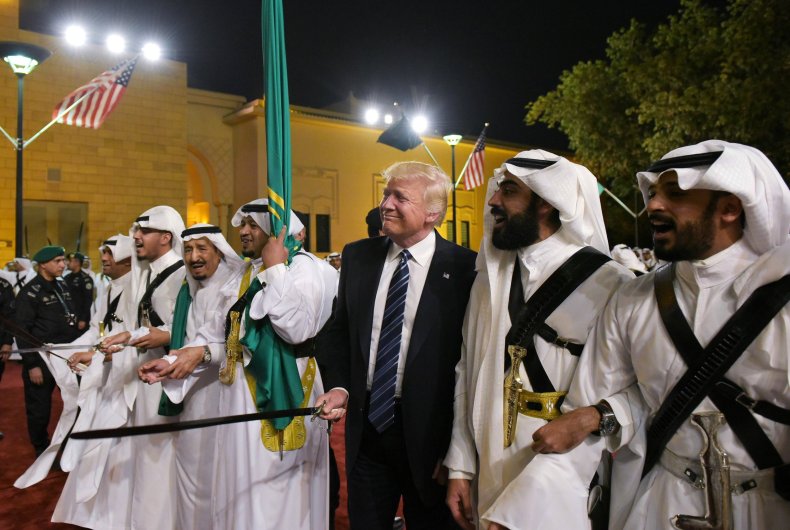 Western Michigan University's executive director of university relations, Cheryl Roland, confirmed that al-Sweikat had been accepted to study at the college but said that the institution was unaware that "such a troubling reason" was behind his failure to show up on campus, in an email to NBC Chicago.
"The AFT information makes it clear that the critical national political figures with influence in such a situation are informed," said a university statement. "We join the AFT in urging them to use that influence to ask the Saudi government to exhibit compassion."
Waves of protest swept across Saudi Arabia in 2011 and 2012. The turmoil began in January 2011 with a man setting himself on fire in the country's southwest—a similar incident to the self-immolation in Tunisia in December 2010 that sparked the Arab Spring, a series of uprisings and revolutions in several countries in the Arab world. There were also protests against anti-Shiite discrimination in Saudi Arabia, where a conservative form of Sunni Islam known as Salafism prevails.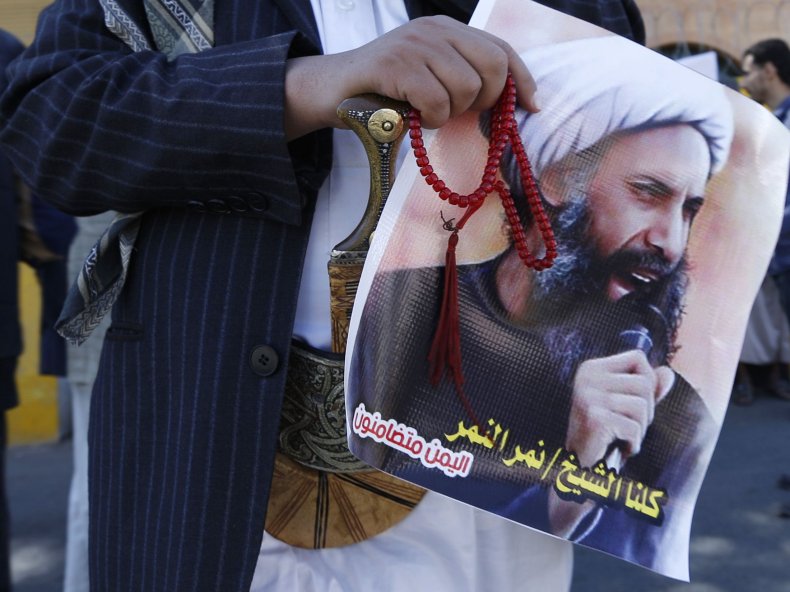 Saudi security forces cracked down on the protests, arresting scores and killing several demonstrators. One of those arrested was Sheikh Nimr al-Nimr, a Shiite cleric who called for free elections in the state and greater rights for Shiites. Nimr was arrested in 2012 and executed along with 46 others in January 2016; his death sparked a furious reaction in Iran, where protesters stormed the Saudi embassy, leading Riyadh to cut ties with Tehran.