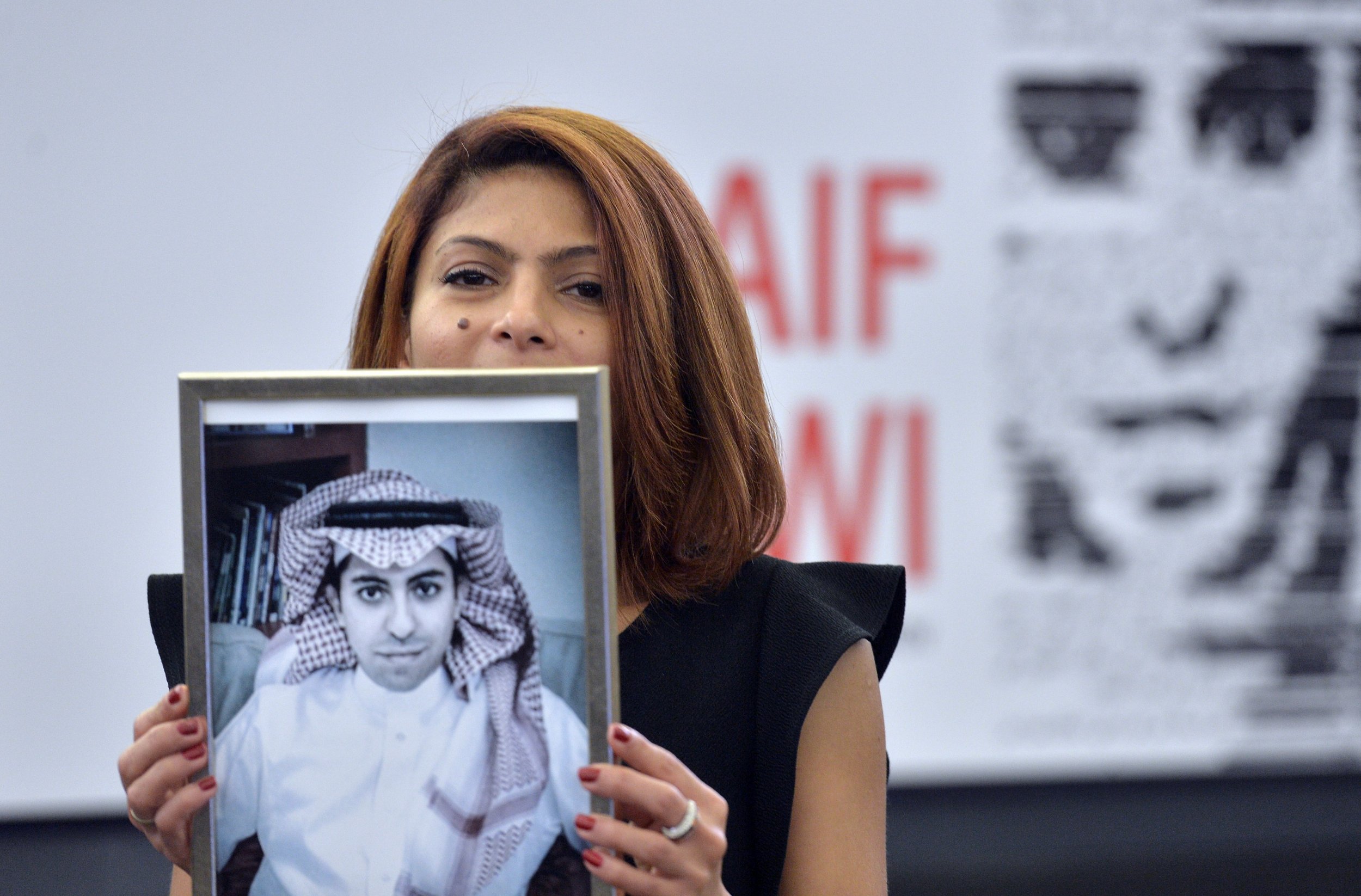 President-elect Donald Trump, the American people voted you as the future 45th President of the United States and entrusted you with many missions and responsibilities. As head of a great democracy you will be the defender of what the forefathers of the American nation cherished the most: liberty and freedom of speech for all the citizens irrespective of their origin, religion, wealth or social status.
Leonard Cohen, our dearest Montreal and urban poet died November 10. In his latest album, his words resonated with me: "There's a lover in the story/But the story's still the same/There's a lullaby for suffering/And a paradox to blame/But it's written in the scriptures/And it's not some idle claim/You want it darker/We kill the flame."
We must protect this flame—a light of freedom, of expression, of the values that make America great.
When you were elected by the American people, you became the hope for many of those who are denied liberties and rights around the world. Raif Badawi, my husband, is one of them. In 2012 my husband was imprisoned in Saudi Arabia for blogging. In 2015 he was flogged in front of a crowd. He has become a hero for millions of Muslims, Arabs, secular Muslims, atheists, ex-Muslims, around the world—including those living in the U.S., who shared his thirst of freedom of speech and social liberties.
Raif is a Muslim and an ardent defender of the values of freedom and democracy, in a part of the world where the support of such things is a punishable offense. Raif's desire was that his country—Saudi Arabia—would become more open during the Arab Spring. His first blog, the Network of Saudi Liberals, later became the Liberal Saudi Network, and was followed by millions of people using pseudonyms to freely discuss their political ideals. Raif was initially arrested in 2012 for writing this blog.
Raif Badawi stood for his secular beliefs in a country that denied him liberty of speech, of movement and of free social rights. Raif Badawi is a humanitarian, a free thinker and a blogger. His writing was about ideals of justice, human rights and fundamental freedoms.
His crime was the management of a website critical of Islam being the basis of national laws, and propagating liberal views in his country. Raif was sentenced to 10 years in prison, 1,000 lashes and a fine of 1 million riyals ($266,635) for "insulting Islam through electronic channels."
He received 50 lashes on January 9, 2015. The flogging was temporarily suspended due to a deterioration of Raif's health, but a few weeks ago we learned that the punishment is set to resume inside the Saudi prison walls.
Irwin Cotler, international legal counsel to Raif Badawi, affirmed that his "imprisonment…is the quarantining of free speech, the imprisonment of human rights. His release will be important for Saudi Arabia as for upholding the rule of law and for the cause of peace and human rights."
President-elect Trump, Raif believes in a free and safe world where men and women can express their ideas without fear of repression, a world which needs freedom of speech, expression, thoughts and ideas. Raif, the winner of the prestigious Sakharov Prize 2015, hopes from his prison that all voices in defense of freedom should rise and make themselves heard. Such courageous voices standing up for democratic values in the Muslim world must be defended.
More than ever before, the United States as well as the United Nations must reflect on the ways in which human rights can be applied, protected and ordered by priorities. This is why our hopes were high when Saudi Arabia was appointed to the United Nations Human Rights Council (UNHRC).
For our family and the defenders of democracy, we felt Raif's sentence may be re-assessed and he would be released. A few weeks ago, when Saudi Arabia was reelected to the Council, the same hopes arose—an opportunity for the council to seek freedom rather than impunity. Raif defends precisely the human rights that are the fundamental credos of the UNHRC.
"A liberal country has no religion, which doesn't mean it's godless. It means it protects the rights of all religions and nurtures all of them without distinction or upholding one over the others. It doesn't apple-polish the majority's religion over the minorities," he wrote in one of his blog posts.
Mr. Trump, as human rights activist Kacem El Ghazzali said at the UNHRC in Geneva, representing our foundation: "We should distinguish between anti-Muslim bigotry and criticism of Islamism. The real fight should be against political Islam not Muslims, the fight should be against all dogmatic ideologies."
We must support those who, from within, challenge Islamic law and fight for freedom of speech, press, religion on a daily basis. Those brave young women and men like Raif.
In 2015, Evelyne Abitbol and I cofounded the Raif Badawi Foundation for Freedom (RBFF). It embodies Raif's values, and continues to challenge oppressive societies, such as that which incarcerated and persecutes Raif.
Our fundamental mission is to raise awareness and achieve universal human rights in the world.
Let it also be your mission, President-elect Trump. I urge you to help me secure Raif's release, as well as all prisoners of conscience around the world.
Ensaf Haidar, wife of jailed Saudi blogger Raif Badawi, mother of three children, Najwa, Doudi and Miriyam, and president and co-founder of the Canada-based Raif Badawi Foundation for Freedom (RBFF).