During a campaign swing through Ohio on Monday, President Donald Trump said at two separate events that the Democratic agenda was more than likely Communist in nature.
Trump has often referred to members of the Democratic party as the radical left while pointing out the differences between his ideologies and those of Democratic presidential candidate Joe Biden. While Trump has described himself as a supporter of law and order who is tough on protesters, Biden has attempted to paint himself as a compassionate candidate. Trump's remarks have caused the Biden campaign to go on the defensive.
"The choice in November is going to be very simple," Trump said during a speech in Vandalia, Ohio. "There's never been a time when there's been such a difference. One is probably communism. I don't know. They keep saying socialism. I think they've gone over that one. That one's passed already."
At a "Great American Comeback" rally in Swanton, Ohio President Trump said Americans "wouldn't be able to survive" a Biden presidency.
"You know, we've been calling it socialism," Trump said. "I don't think it's socialism. I think it's a step beyond what they're talking about."
"Socialism's no good," Trump added. "Communism's really bad."
Newsweek reached out to the Biden campaign for comment.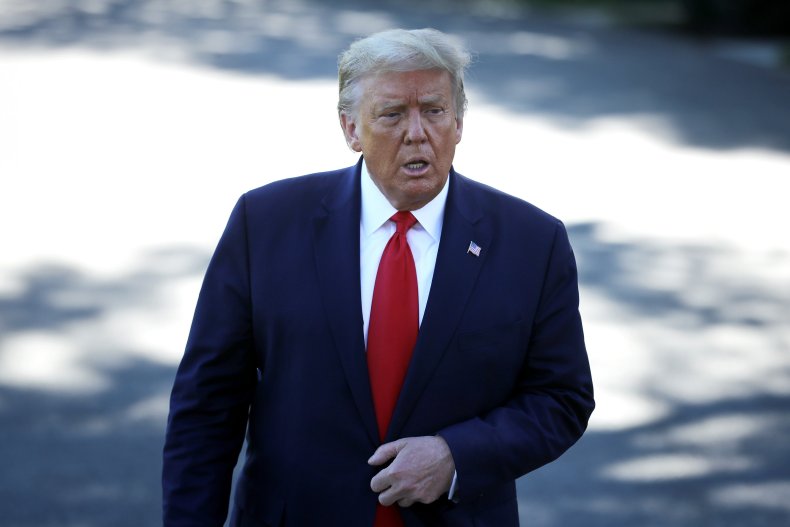 During his nomination acceptance speech at the Republican National Convention, Trump said that although Biden "may claim he is an ally of the light, but when it comes to his agenda, Biden wants to keep you completely in the dark."
Biden has denied Trump's repeated attempts to label him as a socialist. During a September speech in Pittsburgh, Biden asked if he looked "like a radical socialist with a soft spot for rioters? Really?"
"I want a safe America, safe from COVID, safe from crime and looting, safe from racially motivated violence, safe from bad cops," Biden added.
Trump's description of Biden as a socialist may be traced back to Biden's connection with Vermont Senator Bernie Sanders, who has described himself as a "socialist democrat." Sanders also ran for president before suspending his campaign in April.
In July, task forces appointed by both Biden and Sanders released recommendations for the Democratic party platform. Among the items in the recommendations were universal pre-kindergarten classes, hiking the minimum wage and eliminating cash bail.
"Though the end result is not what I or my supporters would have written alone," Sanders said in a July statement, "the task forces have created a good policy blueprint that will move this country in a much-needed progressive direction and substantially improve the lives of working families throughout our country."
Trump has referred to the task force's recommendations as the "Biden-Bernie manifesto," pointing to the document as proof that Biden is a "Trojan horse for socialism."
"If Joe Biden doesn't have the strength to stand up to wild-eyed Marxists like Bernie Sanders and his fellow radicals—and there are many, many, we see them all the time, it's incredible, actually—then is he ever going to stand up for you?" Trump asked during an August speech. "He's not."