After days of wondering North Korea Supreme Leader Kim Jong Un was alive, he emerged Friday for a photo op. On Saturday, President Donald Trump, through a tweet, trumpeted the leader's return.
A photo was tweeted of Kim at the groundbreaking ceremony of a fertilizer plant in Suncheon, which is about an hour north of the North Korean capital of Pyongyang.
In reaction, President Donald Trump wished good health and wishes to Kim, who was silent from the world community for a while as rumors swirled he was in bad health.
"I, for one, am glad to see he is back, and well!," Trump tweeted Saturday.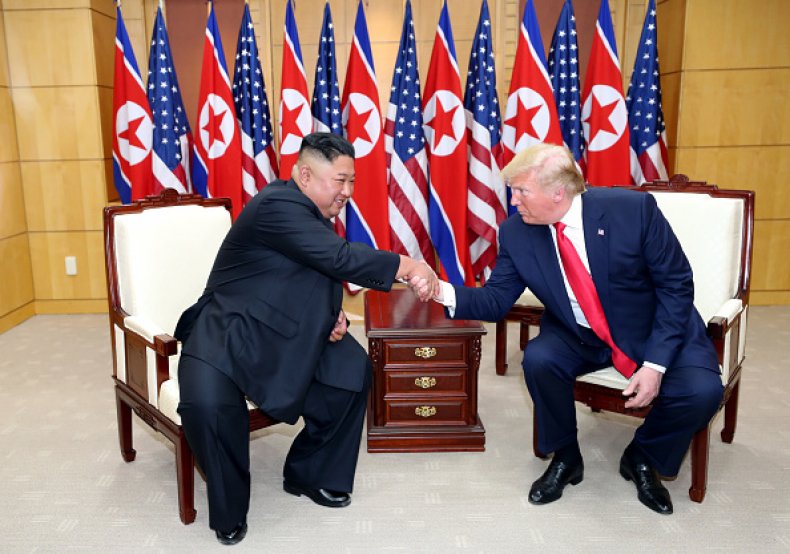 The North Korean leader had been relatively quiet, and absent, for two weeks on the peninsula, with many speculating his health—from a heart condition to coronavirus. But on Friday, he reportedly made his first public appearance at a ribbon-cutting ceremony of a fertilizer plant in Suncheon, according to the South Korean news agency Yonhap and the North Korean state-run news agency KCNA.
KCNA reported that folks in attendance of the ground breaking "broke into thunderous cheers of hurrahs" when Kim Jung Un appeared.
"[Kim] warmly acknowledged the builders and masses raising thunderous cheers" the agency said.
The leader toured the fertilizer factory with senior officials from the ruling Workers' Party and his only sister, Kim Yo Jong.