President Trump Says Joe Biden Wants to 'Kill American Energy'
At a Tuesday press conference, President Donald Trump said presumptive Democratic presidential nominee and former Vice President Joe Biden's economic platform would "kill American energy."
Trump pointed at Biden's desire to bring the U.S. back into the Paris Climate Accords, an agreement between nations to reduce greenhouse gases considered to contribute to global warming. In doing so, some countries have been examining ways to make greater use of renewable energy resources. Trump said that the Paris Climate Accords would damage the U.S. economy with the result of benefitting China.
"[Biden] wants to kill American energy," Trump said. "He wants to reenter the unfair one-sided Paris Climate Accord, which will destroy us at the expense of many other nations who benefit."
Trump said that the Paris Climate Accords were "actually drawn, in my opinion, to take advantage of the United States, just like so many other deals are done to take advantage of the 'fools' running the United States. But this would do nothing for the environment but would cripple American industry while greatly helping China."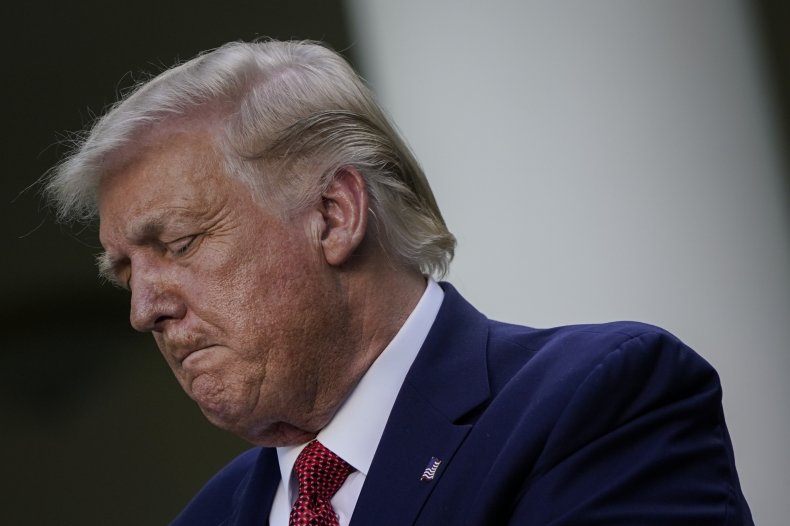 As published on his campaign website, Biden has proposed a U.S. economy based on clean energy and net-zero emissions, setting the year 2050 as a target year for that goal. Biden also said the Green New Deal, which proposes ways to defeat battle climate change, was a "crucial framework for meeting the climate changes we face." On Tuesday, Biden unveiled a $2 trillion plan to revitalize the U.S. economy while utilizing clean energy to combat climate change.
"These are the most critical investments we can make for the long-term health and vitality of both the American economy and the physical health and safety of the American people," Biden said.
Trump said Tuesday that the first time he saw the Green New Deal, he "thought it was a joke."
"I said, 'This will never go anywhere,'" Trump continued. "Now, they're trying to impose it. This will destroy our country and make us non-competitive with other countries."
Newsweek reached out to the Biden campaign for comment.
In March 2017, Trump announced he would withdraw the U.S. from the Paris Climate Accords citing potential negative impact to the country's economy. According to the president, the accords would "hamstring our workers, weaken our sovereignty, impose unacceptable legal risks and put us at a permanent disadvantage to the other countries of the world."
Biden said that if he were elected president, he would rejoin the Paris Climate Accords on his first day in office. In a December statement, Biden criticized Trump's decision to leave the agreement.
"While Trump complains that other countries aren't doing enough on climate, he walked away," Biden wrote. "That's a dangerous approach to a challenge that requires urgent, sweeping action."
President Trump Says Joe Biden Wants to 'Kill American Energy' | U.S.