President Trump Says New Health Care Plan is 'All Ready'
During a town hall meeting for undecided voters in Philadelphia on Tuesday, President Donald Trump said his long-promised health care plan was "all ready."
Trump has said that his health care plan would not affect coverage for pre-existing conditions, a point he emphasized during Tuesday's town hall. In June, the Trump administration filed a brief with the U.S. Supreme Court to overturn the individual mandate. Under that mandate which was part of the Affordable Care Act—also known as Obamacare—by former President Barack Obama, Americans must purchase health insurance or face a tax penalty for being uninsured. With Obamacare potentially on the chopping block, the White House has teased a new health care plan to replace it.
"I have it all ready," Trump said Tuesday. "I have it all ready and it's a much better plan for you and it's a much better plan."
"Obamacare was a disaster," Trump continued. "Obamacare was too expensive, the premiums are too high. It's a total disaster. You're going to have new health care and the pre-existing aspect of it will always be in my plan. I've said that loud and clear."
Trump said his administration had "gutted out the worst parts of Obamacare," but added that "we have run it so much better than Obama ran it."
Newsweek reached out to the campaign of Democratic presidential candidate Joe Biden for comment.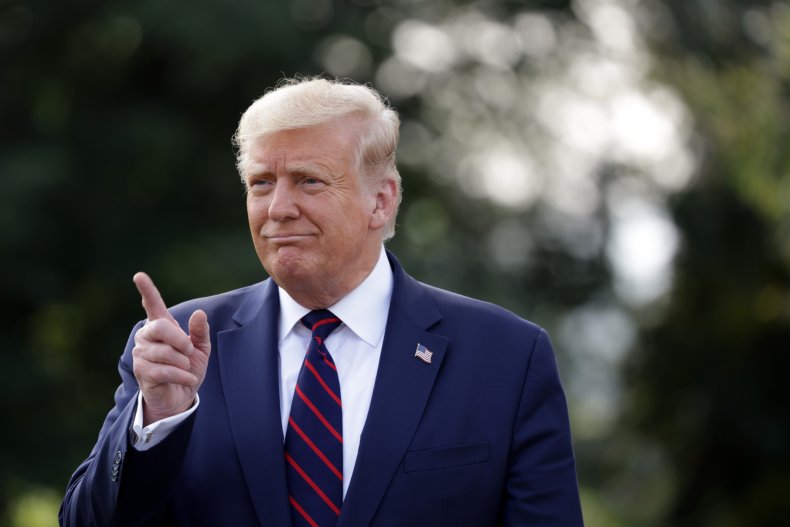 Details of President Trump's plans have yet to be released. In August, Trump told reporters during a news conference that his "tremendous" health care plan would be introduced "hopefully, prior to the end of the month."
Trump also said during a news briefing in August that was pursuing "a major executive order requiring health insurance companies to cover all pre-existing conditions for all customers."
"This has never been done before," Trump added, "but it's time the people of our country are properly represented and properly taken care of."
The administration's case for overturning Obamacare rests on a 2017 Congressional decision that got rid of the income tax penalty for not carrying health insurance. In December 2019, the 5th U.S, Circuit Court of Appeals ruled the individual mandate was unconstitutional "because it can no longer be read as a tax, and there is no other constitutional provision that justifies this exercise of congressional power."
Democrats criticized the president's attempt at abolishing the Affordable Care Act. In June, House Speaker Nancy Pelosi said President Trump's attempt to repeal Obamacare during the U.S. coronavirus pandemic was "an act of unfathomable cruelty."
Arguments in the individual mandate lawsuit are expected to be heard by the U.S. Supreme Court in November.