President Trump Says Sweden Has 'Let Our African American Community Down' in A$AP Rocky Case
President Donald Trump said in a tweet that Sweden has "let our African American community down" in the latest episode of the circumstances surrounding rapper A$AP Rocky. The rapper, who is facing assault charges in Sweden after a confrontation on June 30, has gained the support of the president.
Trump tweeted Thursday afternoon, "I watched the tapes of A$AP Rocky, and he was being followed and harassed by troublemakers. Treat Americans fairly!"
He later tweeted, "Give A$AP Rocky his FREEDOM. We do so much for Sweden but it doesn't seem to work the other way around. Sweden should focus on its real crime problem!"
He ended both tweets with the hashtag #FreeRocky.
The president became involved in the case due to his friendship with rapper and friend of A$AP Rocky, Kanye West. He said in a tweet on July 19, "Just spoke to @KanyeWest about his friend A$AP Rocky's incarceration. I will be calling the very talented Prime Minister of Sweden to see what we can do about helping A$AP Rocky. So many people would like to see this quickly resolved!"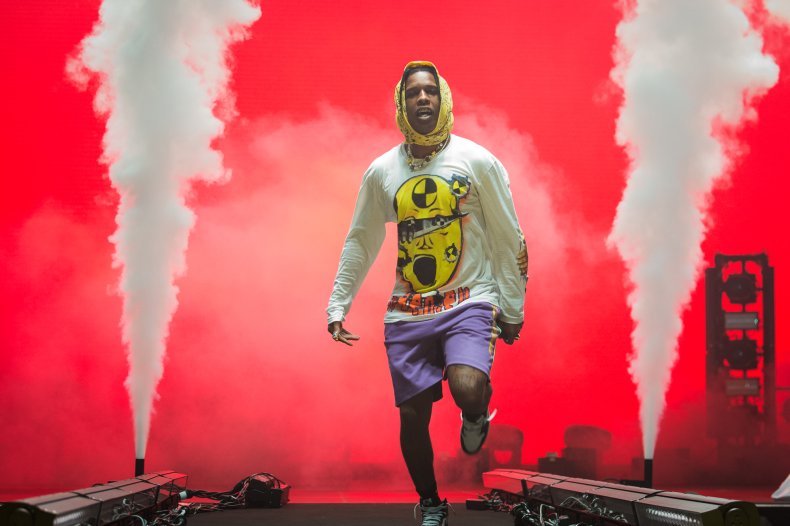 In response to this criticism, Prime Minister Stefan Löfven's spokesperson Mikael Lindström said in a statement to CNN that all people in Sweden are equal before the law.
"All I can say at this point, is that Sweden and Prime Minister Stefan Löfven have explained and emphasized the complete independence of the Swedish judicial system, prosecutors and courts," Lindström said. "The Government is not allowed, and will not attempt, to influence the legal proceedings, which are now ongoing."
President Trump is facing some online backlash for his tweet saying, "Sweden should focus on its real crime problem!"
The case has drawn the attention from various celebrities, including Sean "Diddy" Combs, Nicki Minaj, Justin Bieber and Kim Kardashian West.
Dennis Martinsson, a senior law lecturer at Stockholm University, who has frequently spoken about the case for Swedish media, told TIME Magazine, he believes a big reason for the disconnect between how Swedes and Americans have interpreted the A$AP Rocky case is that politicians in the U.S. assume that their Swedish counterparts can intervene.
"They can't. They're strictly forbidden," Martinsson says. "The constitution clearly states that."
Video clips shared on Instagram by A$AP Rocky show the rapper and his companions repeatedly asking two men to stop following them. The rapper wrote in the caption of the post that one of the men hit a member of his security detail "in the face with headphones," and reasserted that he was "innocent."
But in another video posted by TMZ, A$AP Rocky appears to grab one of the men and throw him to the ground.
The rapper's trial is expected to start Tuesday, and he will remain in custody.