President Trump Is Sending Under-fire Daughter Ivanka to Attend Mexican Inauguration
President Donald Trump's daughter and senior adviser Ivanka Trump is set to attend the inauguration of Mexican President-elect Manuel Lopez Obrador on Saturday, along with Vice President Mike Pence.
Trump confirmed on Monday that he planned to send his daughter to the event on his behalf, while speaking to reporters during a visit to Mississippi, Reuters has reported.
Pence's own plans to attend the inauguration were announced in October.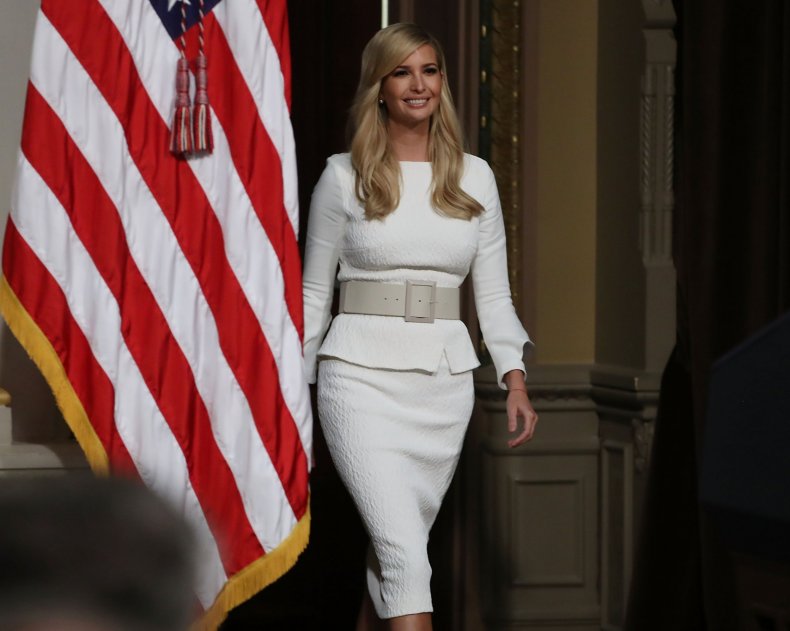 The decision to send Ivanka Trump to represent the country at the inauguration comes as the first daughter faces intense scrutiny over her use of a private email account for government business.
Recently, two Republican members of Congress joined those questioning Ivanka over her use of her private email account, in what has been seen as a sign of things to come for the president's family.
Republican Senator Ron Johnson of Wisconsin, chairman of the Senate Homeland Security and Governmental Affairs Committee, and Republican Representative Trey Gowdy of South Carolina, chairman of the House Oversight Committee, have requested more information on Ivanka's email use, suggesting that parts of the GOP could be turning against the president and his family, according to The New York Times.
Read more: GOP members turn on Trump as Democrats see Ivanka email investigation as 'Achilles heel' of the administration
The Washington Post first reported that the president's daughter had used a personal email account throughout 2017, sending hundreds of emails out to White House officials.
Trump dismissed the report about his daughter as "fake news," which appeared to prompt Gowdy's concerns.
Speaking to CBS's Face the Nation, the House Oversight Committee head, who is expected to step down in January 2019, said he would be "concerned any time any president prejudges the outcome of an investigation."
"Congress has a responsibility to make sure that the records and the Presidential Records Act is complied with, and that's true no matter who the person is," the Republican said.
A lawyer for Ivanka Trump has said that the personal account was predominantly used for logistics and scheduling matters, however that assertion has not quelled demands for more information on the first daughter's email use.
Plans for Ivanka to attend Obrador's inauguration come as the incoming Mexican government recently denied having reached a deal with the Trump administration that would allow asylum seekers at the U.S.-Mexico border to wait in Mexico while their U.S. asylum claims are being processed.
The office of incoming interior minister, Olga Sánchez Cordero, said in a Saturday statement that "no agreement of any kind" had been struck between Mexico and the U.S. regarding Mexico assuming the role of a "safe third country" for Central American asylum seekers.
The statement shot down claims made in a Washington Post report, asserting that Obrador's incoming government had agreed to such a deal, known as "Remain in Mexico."
Despite the lack of an agreement, thousands of Central American asylum seekers are being forced to wait in Mexican border town Tijuana regardless, with the U.S. only processing about 100 asylum claims per day at the San Ysidro port of entry in San Diego, California.
On Sunday, U.S. Border Patrol agents fired tear gas at migrants, after hundreds rushed the U.S.-Mexico border, in a bid to make it onto American soil.
The Mexican government said it would be deporting those caught "violently" and "illegally" trying to enter the U.S. from the country.