President Trump Tweets About Wrong Mass Shooting After California Rampage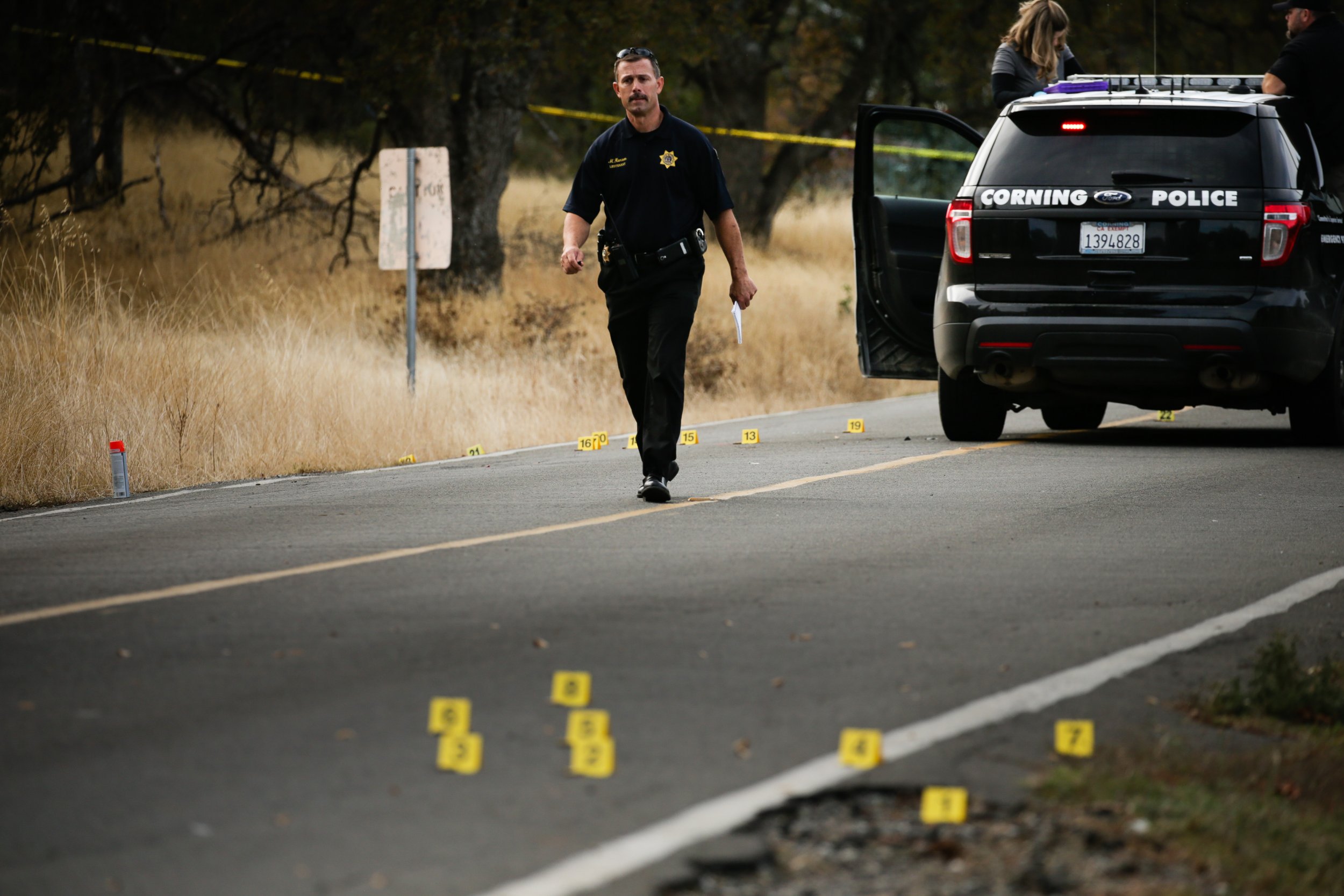 President Donald Trump tweeted about the wrong mass shooting late Tuesday after a gunman launched a gun rampage in California and killed at least four people before trying to enter an elementary school.
On Tuesday evening, Trump tweeted: "May God be with the people of Sutherland Springs, Texas. The FBI and Law Enforcement has arrived."
Sutherland Springs is a village in Texas where ten days earlier a gunman had killed 26 people at a church. He had tweeted a similar message after the November 5 attack.
"May God be w/ the people of Sutherland Springs, Texas. The FBI & law enforcement are on the scene. I am monitoring the situation from Japan," he wrote at the time.
Social media users accused him of copying and pasting the message and using it as a template after mass shootings, but it remains unclear what was behind the president's social media mistake. The tweet remains online and Trump is yet to correct or clarify the mistake.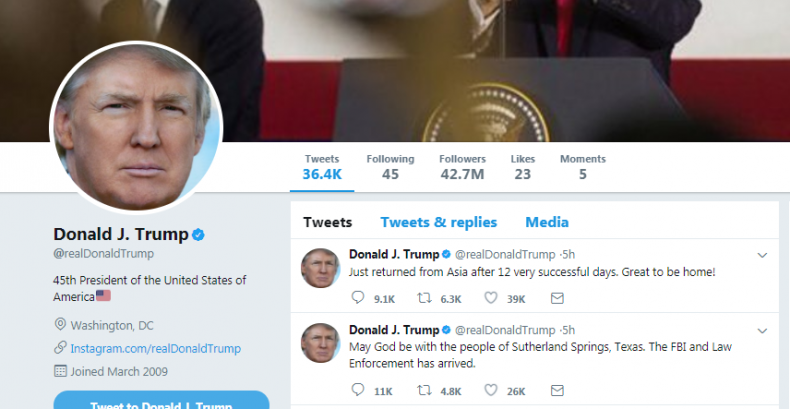 The shooter, who police identified as 44-year-old Kevin Janson Neal, injured at least ten people in the shooting rampage at several locations in the small northern Californian town of Rancho Tehama Reserve, located around 200 kilometers from Sacramento, on Tuesday.
He entered a school but its staff had quickly locked classroom doors after hearing gunshots. Police later shot him dead. All of those killed are adults. It is reported that the shooting was perpetrated by Neal who had a violent past.
Critics took to social media to criticize the president for mixing up his mass shootings. British presenter Piers Morgan wrote on Twitter: "At least get your mass shootings right, Mr President. This was last week. The new one is in California."
One user tweeted: "This shooting took place ten days ago. Ten."
Another wrote: "Today the president of the United States couldn't remember and didn't even bother to check where the country's most recent mass shooting took place."
Other social media users said that the president's failure to remember the name of the mass shooting was a sign that he could not keep up with the amount of incidents, adding to the argument for greater gun reform.
In response to the Sutherland Springs attack, the president blamed mental health for such assaults and said it was not a problem of gun ownership.
"I think that mental health is a problem here. Based on preliminary reports, this was a very deranged individual with a lot of problems over a very long period of time," he said at a press conference in Tokyo, where he was embarking on a marathon 12-day tour of Asia, which has now come to an end.
"We have a lot of mental health problems in our country, as do other countries, but this isn't a guns situation…we could go into it but it's a little bit soon to go into it. Fortunately somebody else had a gun that was shooting in the opposite direction, otherwise it wouldn't have been as bad as it was, it would have been much worse.
"This is a mental health problem at the highest level. It's a very sad event … these are great people at a very, very sad event, but that's the way I view it."