President Trump Is Very Overweight, Won't Stop Eating Burgers and Drinking Soda After Doctor's Visit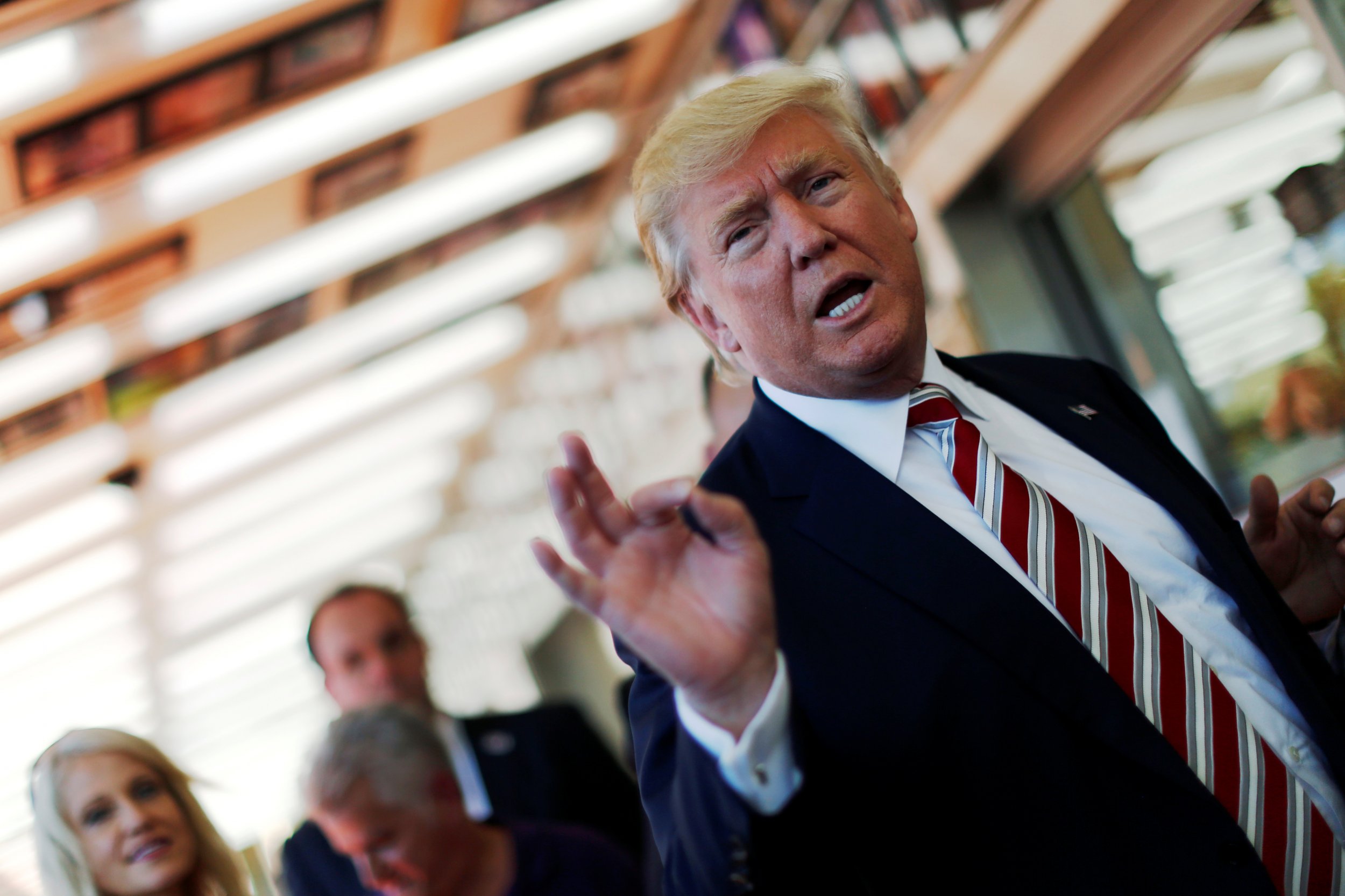 Donald Trump was told more than a year ago by his doctor that he was overweight. But that hasn't stopped the president from eating hamburgers and drinking soda.
The White House announced Thursday that Trump will undergo his first physical since becoming president on January 12. Press secretary Sarah Huckabee Sanders said the exam will be at Walter Reed National Military Medical Center in Bethesda, Maryland. The White House physician, Rear Admiral Ronny Jackson, will examine the president, just as he did for Barack Obama. But the president might not like what he hears after he steps on the scale.
As a candidate in 2016, Trump released a letter from his personal physician, Harold Bornstein, that revealed the former reality-TV star weighed 236 pounds, meaning that his body mass index was 29.5, which is considered overweight and bordering on obese. Trump's campaign said the letter revealed the results of a physical exam conducted by Bornstein in September 2016. Bornstein concluded in the letter that "if elected, Mr. Trump, I can state unequivocally, will be the healthiest individual ever elected to the presidency."
Still, the president's poor eating choices have become somewhat of a national joke since the 2016 election. He once posted a picture on Twitter of himself preparing to tackle a bucket of Kentucky Fried Chicken. He is known to drink about a dozen Diet Cokes each day and likes well-done steaks with a side of ketchup. Former campaign manager Corey Lewandowski revealed in his recent book that Trump liked to order two Big Macs, two Filet-o-Fish sandwiches and a chocolate milkshake from McDonald's to keep his energy up while on the campaign trail.
"Well, he never ate the bread, which is the important part," Lewandowski told CNN's Alisyn Camerota. "He was busy campaigning. We didn't have time to sit down for a meal." Even without the bread, the meal contains about 1,880 calories and a ton of sugar.
Beyond the president's diet, critics have raised other questions about his mental and physical health, in part because Trump, 71, is the oldest man to serve as a first-year president. Most recently, he appeared to slur during his December announcement on recognizing Jerusalem as Israel's capital. Sanders told the press at the time that "the president's throat was dry, nothing more than that."