President Trump's Next Real Estate Purchase Could Be Greenland
President Trump wants to buy the world's biggest island, and now #Greenland is trending with thousands of tweets, most of which carry varying degrees of satirical remarks, discussing the possibility of an acquisition.
A Thursday report by The Wall Street Journal said the idea of the U.S. purchasing Greenland is a consideration for the former real-estate developer, according to people familiar with the discussions. Those sources also said Trump has repeatedly expressed interest in buying the icy Danish territory that spans 811,000 square miles across the Atlantic and Arctic oceans.
Trump has asked advisers whether the U.S. can acquire Greenland. He has also asked his White House counsel to look into the idea, The Journal wrote. But it is unclear how the United States would go about purchasing Greenland.
Users took to Twitter to share all sorts of remarks, with many being satirical or politically charged.
"Frankly, Democrats could use the Greenland senators and should get on board this plan," Matthew Yglesias, co-founder of Vox, wrote in a tweet.
Some made jokes about Greenland, which despite its name is an ice-covered country, being Trump's solution to climate change. Others, on a more realistic note, acknowledged how Denmark might be reacting to the news, given that Greenland is actually a part of the Danish Kingdom.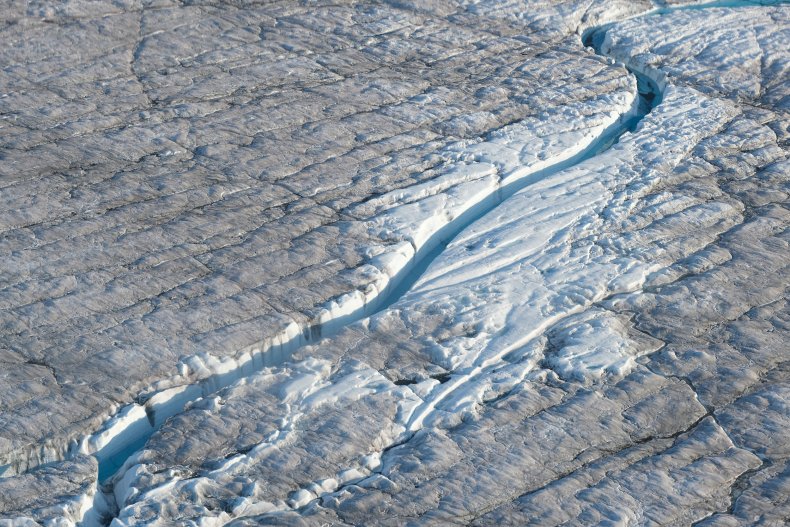 With a population of about 56,000, Greenland is an autonomous part of the Kingdom of Denmark, which means its government handles most domestic matters while Copenhagen manages foreign and security policy.
Discussions amongst advisors have purportedly touched on whether the United States could use the massive island to establish a stronger military presence in the Arctic, and explored the kind of research opportunities it could offer.
Although Greenland has an abundance of natural resources, it relies on $591 million of subsidies from Denmark annually, which make up about 60% of its annual budget, The Journal reported per U.S. and Danish government statistics.
The Journal cited a conversation at a dinner with associates last spring, as told by one of its unnamed sources for the article, where Trump said someone had told him that Denmark was having financial trouble over its assistance to Greenland, and suggested that he should consider buying the island.
"The person believed the president was interested in the idea because of the island's natural resources and because it would give him a legacy akin to President Dwight Eisenhower 's admission of Alaska into the U.S. as a state," The Journal explained.
Trump is scheduled to make his first visit to Denmark early next month, although the visit is unrelated, according to The Journal.