President Trump's Tax Returns Released Ahead of MSNBC TV Report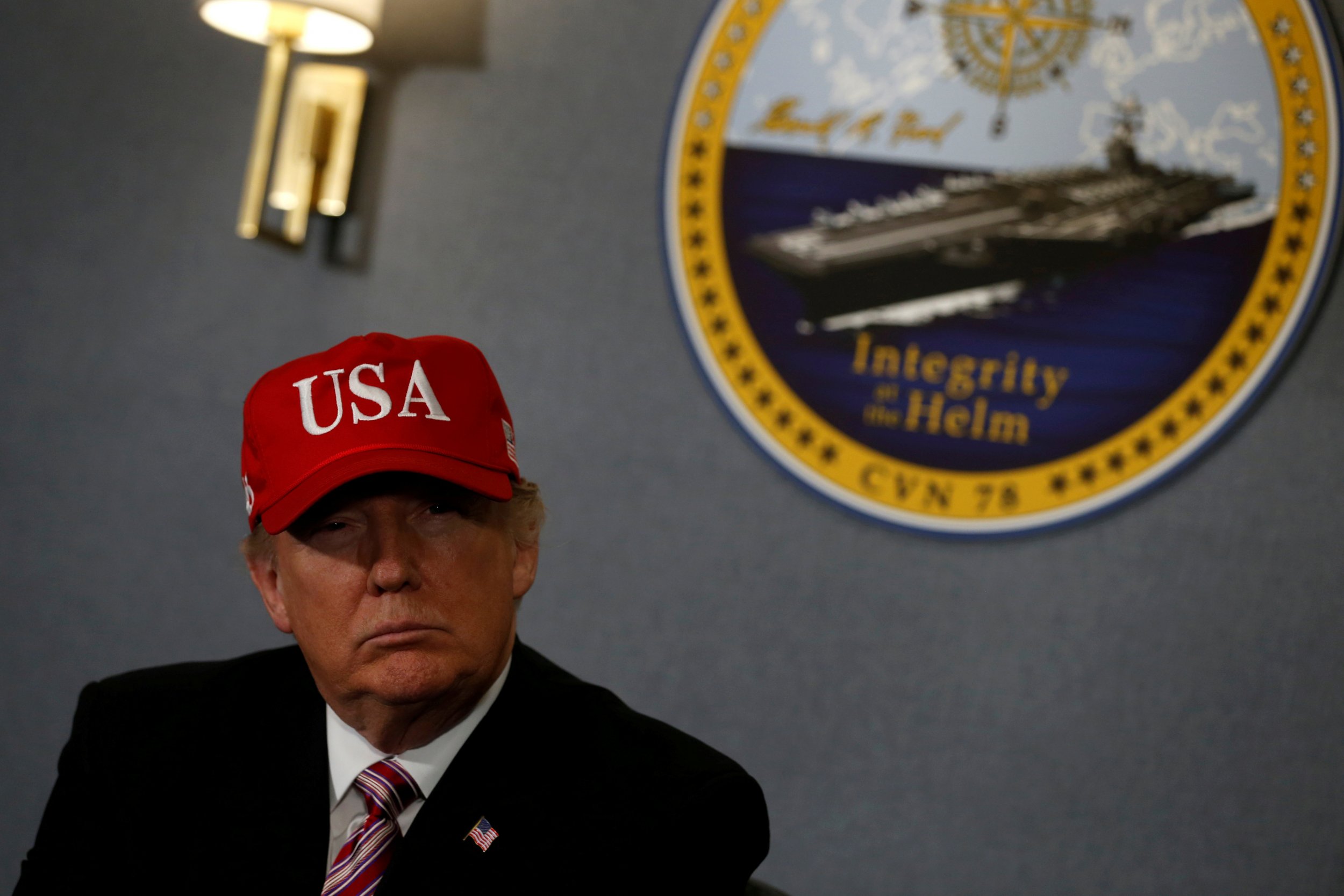 President Donald Trump made more than $150 million in income in 2005 and paid $38 million in income taxes according to the Associated Press.
Related: Democrats say Trump tax returns are a national security issue
An hour before The Rachel Maddow Show aired on MSNBC on Tuesday night, Maddow revealed that she obtained Trump's 1040 tax form from 2005. The White House pushed back pre-emptively, shortly before she went to air.
At the beginning of her show, Maddow said "a portion of Donald Trump's tax returns" had been turned over to investigative reporter David Cay Johnston. It is the first known time that a news organization has obtained Trump's returns since he became a presidential candidate, and Johnston posted an analysis of the pages on his website, DCReport.org. The site was unresponsive on Tuesday night.
The White House said in a statement that it's "totally illegal to steal and publish tax returns," a claim Maddow later refuted, citing protection from the First Amendment.
Johnston also said it's possible Trump sent him the forms. "Donald has a long history of leaking information about himself when he thinks it's in his best interest," said Johnston, author of The Making of Donald Trump, on the show. "With Donald, you never know. Donald creates his own reality."
Trump refused to release his tax returns during the 2016 presidential campaign, insisting that he couldn't because he was under audit. His Democratic opponent, Hillary Clinton, released each year of her returns since 1977.