Presidential Candidate Kanye West Has Virtually No Black Voter Support
Presidential candidate Kanye West has very little support among Black voters, according to a new poll.
The poll, which was conducted by Politico/Morning Consult, found that only 2 percent of Black voters said they would vote for West if the election were held today. In comparison, 72 percent of the same group said they'd vote for presumptive Democratic nominee Joe Biden and 14 percent chose President Donald Trump.
"I think a lot of people of color view Kanye's bid for the presidency as a quixotic one, and they don't see him as being legitimate for the office. It's more of yet another Kanye publicity stunt," said Ron Christie, a Black Republican strategist and former aide to Dick Cheney, according to Politico. "Democrats traditionally get 90-plus percent of the Black vote. I think a lot of people are going to look at Kanye and just say, 'I don't think so.'"
While speaking with Politico, Derrick Clay, an Ohio-based strategist and chair of the Ohio Legislative Black Caucus Foundation, said that West's candidacy is "more a distraction."
"The bottom line is that Kanye West is an entertainer. That's not to say that he can't participate in electoral politics, but his candidacy is more a distraction," Clay told Politico.
The poll surveyed 1,983 registered voters from August 9 to August 10 and has a margin of error of plus or minus 2 percentage points.
The poll found similar results for West's support among several other and gender demographics.
One percent of white voters said they'd vote for West, while 46 percent sided with Trump and 45 percent chose Biden.
Four percent of Hispanic voters agreed in choosing Biden, compared to 50 percent that said they'd vote for Biden and 34 percent that chose Trump.
Among different genders, West only received 2 percent of support from male voters and 1 percent from female. The poll found that Biden leads Trump in both gender demographics, 48-43 percent among males and 50-38 percent among females.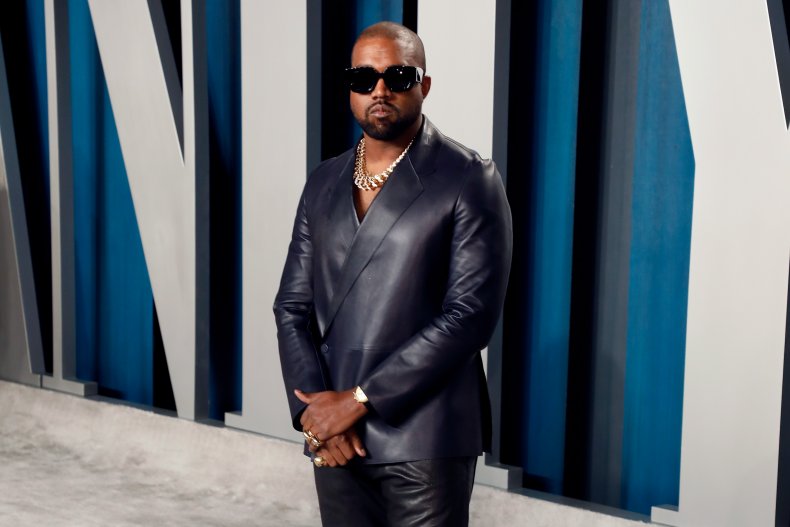 The poll also found the favorability ratings for West, Biden and Trump, with a majority of respondents saying they had an unfavorable view of all three.
According to the poll, 17 percent said they have a favorable view of West, while 66 percent said unfavorable; 14 percent said they had no opinion, and 3 percent said they never heard of West.
For Biden, 47 percent said they had a favorable view, 48 percent said the opposite, four percent said they had no opinion and one percent said they never heard of him.
When respondents were asked about their views on Trump, 41 percent said they had a favorable opinion, while 57 percent said unfavorable and two percent said they had no opinion.
Newsweek reached out to West for comment but did not receive a response in time for publication.