Biden Favorite to Win First Presidential Debate Against Trump, Bookmakers Say
Joe Biden is favorite to win Tuesday night's presidential debate, according to a leading bookmaker, after a difficult 48 hours for President Donald Trump in which he has faced intense scrutiny over his tax returns.
The president will come face-to-face with his Democratic presidential rival in Cleveland, Ohio, for the first time in the 2020 election campaign.
With just over a month to go until polling day, Trump is likely to face questions over his tax returns as well as his handling of the coronavirus pandemic and anti-police brutality protests that have swept the country.
According to bookmaker Betfair, the former vice president is "strong odds-on favorite" in the first head-to-head contest of the election.
Biden is out in front with odds of 4/9 to win the debate against Trump, who is 13/8, the betting firm said.
"Joe Biden is the strong odds-on favofrite for the presidential election, as punters have begun to row in behind the former vice president," Betfair spokesperson Darren Hughes said.
"Having seen his odds at 99/1 in February, when even a win in the primaries looked unlikely, Biden has seen his odds slashed over the last six months, and is now at odds of 4/5 as Betfair Exchange punters react to the polling data coming out of the United States.
"Biden appears to be ahead in several of the key swing-states that are crucial to ensuring victory in the race for the White House. States like Ohio, Arizona, and Michigan, where Trump won in 2016, seem to be polling in favor of Biden, exactly 35 days until polling day."
In 2016, the Betfair Exchange odds on the day of the first debate gave Hillary Clinton 4/9 odds of winning, versus Trump with 11/5.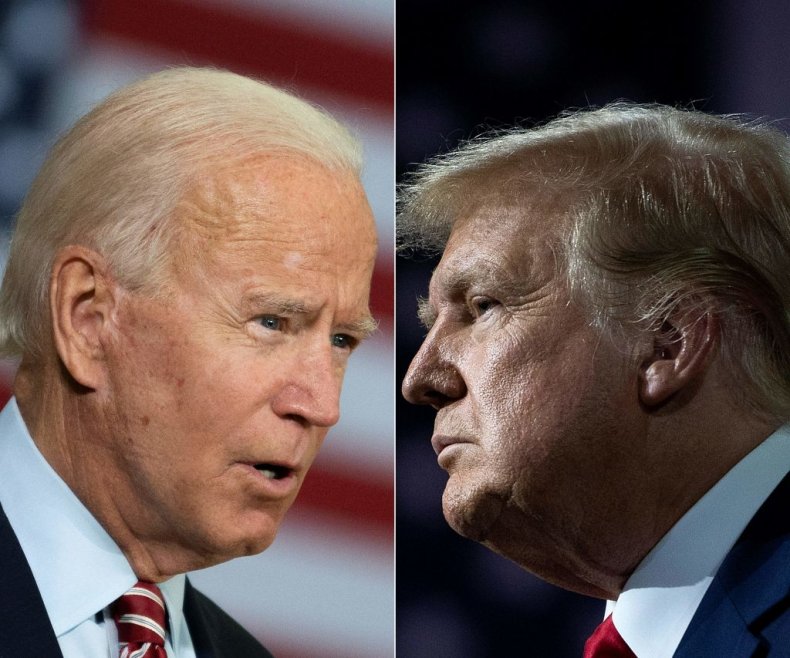 Tuesday's grilling of both candidates will be a major milestone in the campaign, yet the vast majority of Americans say they have already made up their minds on how they will vote, according to recent polls, suggesting the outcome of the debate may have only a limited impact on the final result.
Biden will enter the stage holding a narrow but decisive lead in the polls, meaning Trump will arguably have the most to gain from the debate.
Moderator Chris Wallace, of Fox News Sunday, has chosen the topics the candidates will discuss, which include COVID-19, the U.S. economy, the U.S. Supreme Court, race relations and civil unrest, election integrity and the political records of both candidates.