Tulsi Gabbard 2020: Ahead of CNN Town Hall, Where She Stands on the Issues, Controversies and Assad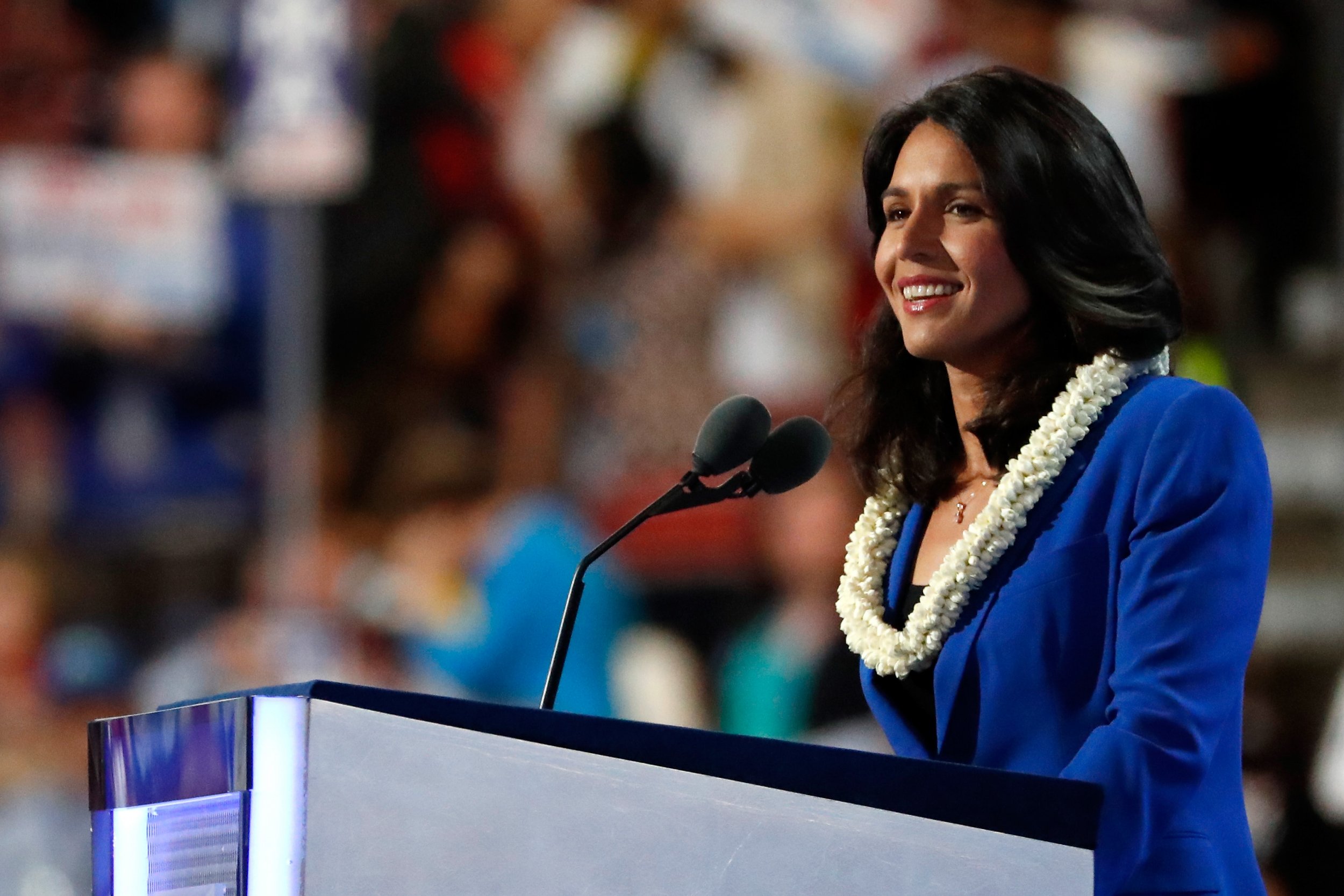 Tulsi Gabbard, an Iraq War veteran, four-term congresswoman and "rising star" in the Democratic Party, is one name on a long list of hopeful Democrats who seek to unseat President Donald Trump.
The congresswoman from Hawaii will try to make herself stand out from the crowd of liberal party members pursuing the Oval Office when she answers questions at a CNN town hall Sunday night. And her track record in Congress offers 2020 voters a preview into the stances she'll take on issues such as health care, gun rights, climate change and impeachment of the president.
Gabbard is likely to take more progressive stances on most topics of discussion — having previously supported Medicare for All, advocated for a ban on assault weapons while supporting universal background checks, backed Vermont senator and presidential candidate Bernie Sanders' plan to make public colleges tuition-free for certain families and opposed U.S. support for the Saudi-led war in Yemen and troops remaining in Afghanistan and Syria.
The party has been grappling with infighting when it comes to freshman members at a time when it's ratcheting up congressional investigations into Trump. But Gabbard is no stranger to taking sharp jabs at the president, once calling him "Saudi Arabia's bitch" over his failure to condemn the country's involvement in the murder of Washington Post journalist and Saudi critic Jamal Khashoggi.
"There are a lot of reasons for me to make this decision," Gabbard told CNN's Van Jones of her candidacy in January. "There are a lot of challenges that are facing the American people that I'm concerned about and that I want to help solve."
The one main issue "central to the rest," Gabbard said was "war and peace." She was one of the first female combat veterans and was the first Hindu elected to Congress in 2012. If elected to the White House in 2020, Gabbard would become the youngest American president; she will turn 39 in April, 2020.
Speaking at the Democratic National Convention in 2016 where she nominated Sanders for president, the Hawaii Democrat preached compassion and love for "families torn apart by our criminal justice system," "folks whose jobs have vanished because of destructive trade deals," "those barely scraping by at minimum wage," "those crippled by college debt," "our environment and future generations" and "lives lost, lives ruined and country's destroyed by counter-productive regime change wars."
Gabbard has supported Democratic Congresswoman Alexandria Ocasio-Cortez's wide-ranging Green New Deal legislation and pushed for the House to establish its select committee on climate change.
But since announcing her candidacy, the Hawaii Democrat has also faced controversy, forcing her to apologize for prior homophobic remarks and face backlash over comments that Syrian President Bashar al-Assad is not the "enemy of the United States, because Syria does not pose a direct threat."
Gabbard has also taken foreign policy stances that differ from her Democratic colleagues, such as echoing the Republican Party's criticism of former President Barack Obama for avoiding terms like "radical Islam."
"That's something we need to be able to identify in order to defeat this threat," Gabbard told CNN in June 2016. "I understand and appreciate the president's concern which is he doesn't want all Muslims to be cast with the same targeting or the same look at this handful of radical jihadists... But that's why I think it is important that we make the distinction between the vast majority of Muslims who are practicing their spiritual path, who appreciate and support a pluralistic society and government that's free, versus the small handful of people who like ISIS and al-Qaeda, who believe that unless you abide by their caliphate and their theocracy, you should be killed."
In 2015, Gabbard voted on legislation to restrict the number of refugees coming to the United States from Iraq and Syria and in 2017 said she was "skeptical" al-Assad's regime was responsible for a chemical weapons attack that killed dozens of Syrian civilians. Gabbard's skepticism clashed with the stance of the Trump administration and much of Congress, with then-Secretary of State Rex Tillerson saying "we have a very high level of confidence that the attacks were carried out by aircraft under the direction of the Bashar al-Assad regime."