Celebrity Endorsements of U.S. Presidential Candidates: A Brief Guide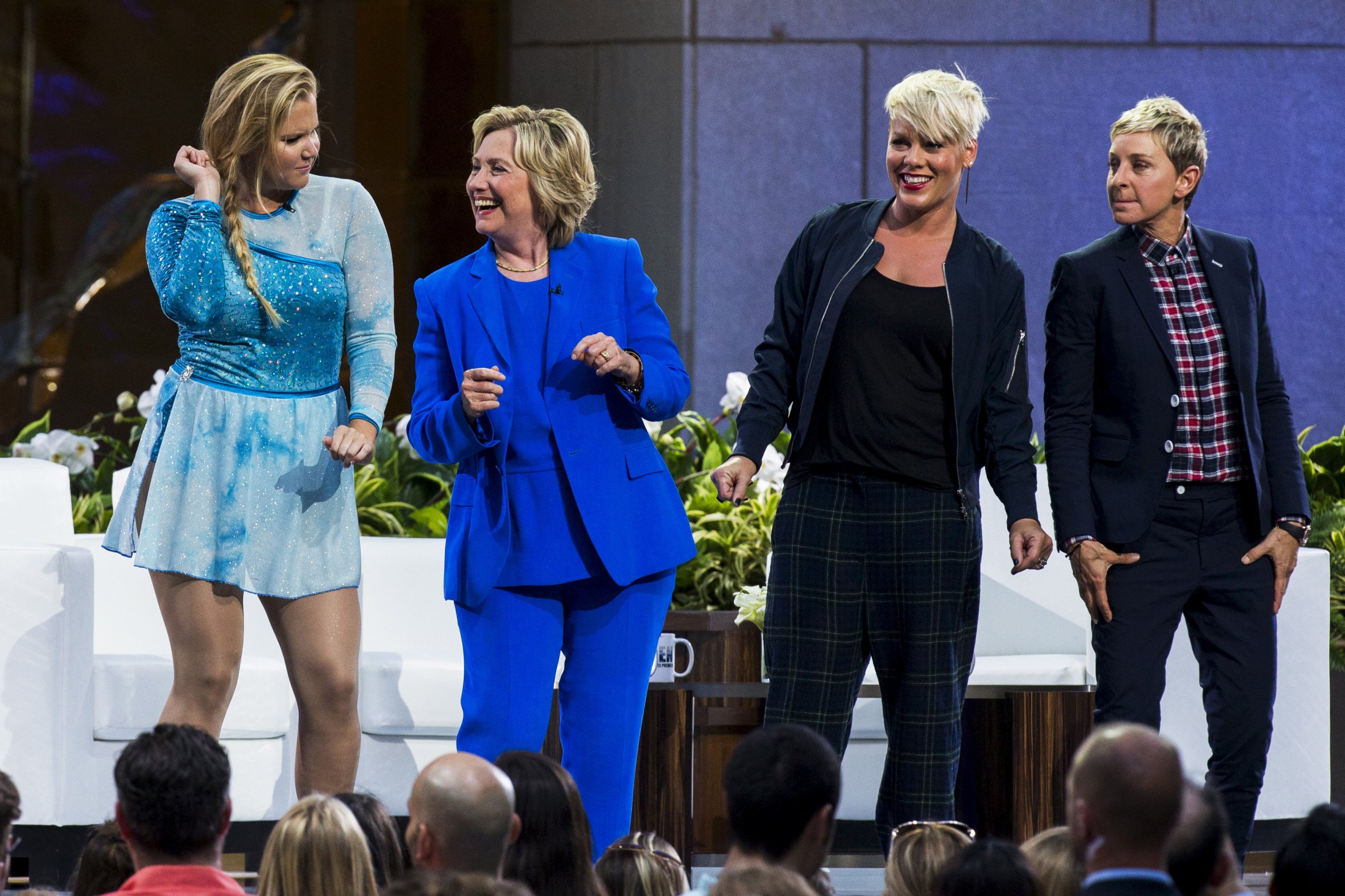 In recent weeks, there have been increasingly vibrant incidents of Donald Trump supporters publicly criticizing celebrities for endorsing Hillary Clinton. One such event was during Amy Schumer's recent show in Florida, when the comedian expressed a disgust for the Republican presidential nominee, describing him as an "orange, sexual-assaulting, fake-college-starting monster." Schumer said the election was "just too important" not to talk about, "so we're going to spend five more minutes talking about it and if you don't like it, you can go to the bathroom or you can leave."
Two hundred people took Schumer up on the offer and left the show, booing. "I don't want to hear that. We wanted to have a good night without distractions with the politics," Bryon Infinger, an audience member, told the Tampa Bay Times. For fans of Schumer's acerbic wit, it comes as no surprise that her vote is for the Democratic choice for president, Hillary Clinton.
Why would anyone have a problem with a celebrity endorsement in the first place? It's nothing new. Celebrities have been endorsing candidates for decades. In 1928, Babe Ruth offered his support for Democratic presidential candidate Al Smith by refusing to pose in a picture with former President Herbert Hoover. Ruth helped launch a seasoned effort by the famous to assert influence beyond their fields of professional work. Celebrities are also often donors to campaigns—consider that for the Barack Obama campaign in 2012, Beyoncé and Jay Z fundraised $4 million and George Clooney raised $15 million.
The historic precedence is nevertheless unacceptable for many. One reason some may be offended is that the endorsements do seem unusually imbalanced between the two major party candidates, with a heavy preference toward the Democratic Party. Clinton has a lead of about 800 celebrities backing her, according to PolitiFact. Some of Clinton's acolytes include Lena Dunham, Meryl Streep, Lebron James, America Ferrera and Oprah Winfrey. Others have even switched sides to support Clinton: Sarah Silverman, who made a video publicly endorsing Bernie Sanders, later endorsed Clinton at the Democratic National Convention. Trump's significantly shorter list of endorsements include Tom Brady, Hulk Hogan, Tila Tequila, Azealia Banks, Sarah Palin and Scott Baio.
There may be some comfort to be offered to those beleaguered by the imbalance of celebrity influence in relation to past campaign cycles. In 2000, Democratic presidential nominee Al Gore enjoyed a power list of Hollywood supporters such as Robert de Niro, Harrison Ford and Gwyneth Paltrow. This is, again, no surprise considering that Bill Clinton, during his own presidential terms, cultivated the support of still other celebrities, including David Geffen and Steven Spielberg. Clinton's A-list was symbolically passed along, like a famous baton, to his former vice president. On the contrary, former Republican President George W. Bush had a "small and distinctly B-list group of stars" at the time, according to The Guardian. So much for the party of former silver screen star Ronald Reagan.
Many Republicans appear exasperated by the Democrats' A-list bench. In early October, BrabenderCox, a Republican political consulting firm, released a response video that sent a "Thanks for Nothing" message to actors who encouraged voter registration in a popular September video, "Save the Day." The response video criticized actors' support of Clinton, proposing instead that voters support Trump; it just did so without all the celebrities.
Despite their overtures and efforts, though, celebrities of any political persuasion usually have limited ability to hand over the White House to their favorite candidates. While Al Gore had more endorsements than his 2000 rival, Bush, it didn't promise Gore the Oval Office. Hollywood's interest, eternal and controversial, does not guarantee a candidate's success. At least not off camera.