Presidential Election Polls for November 2, 2016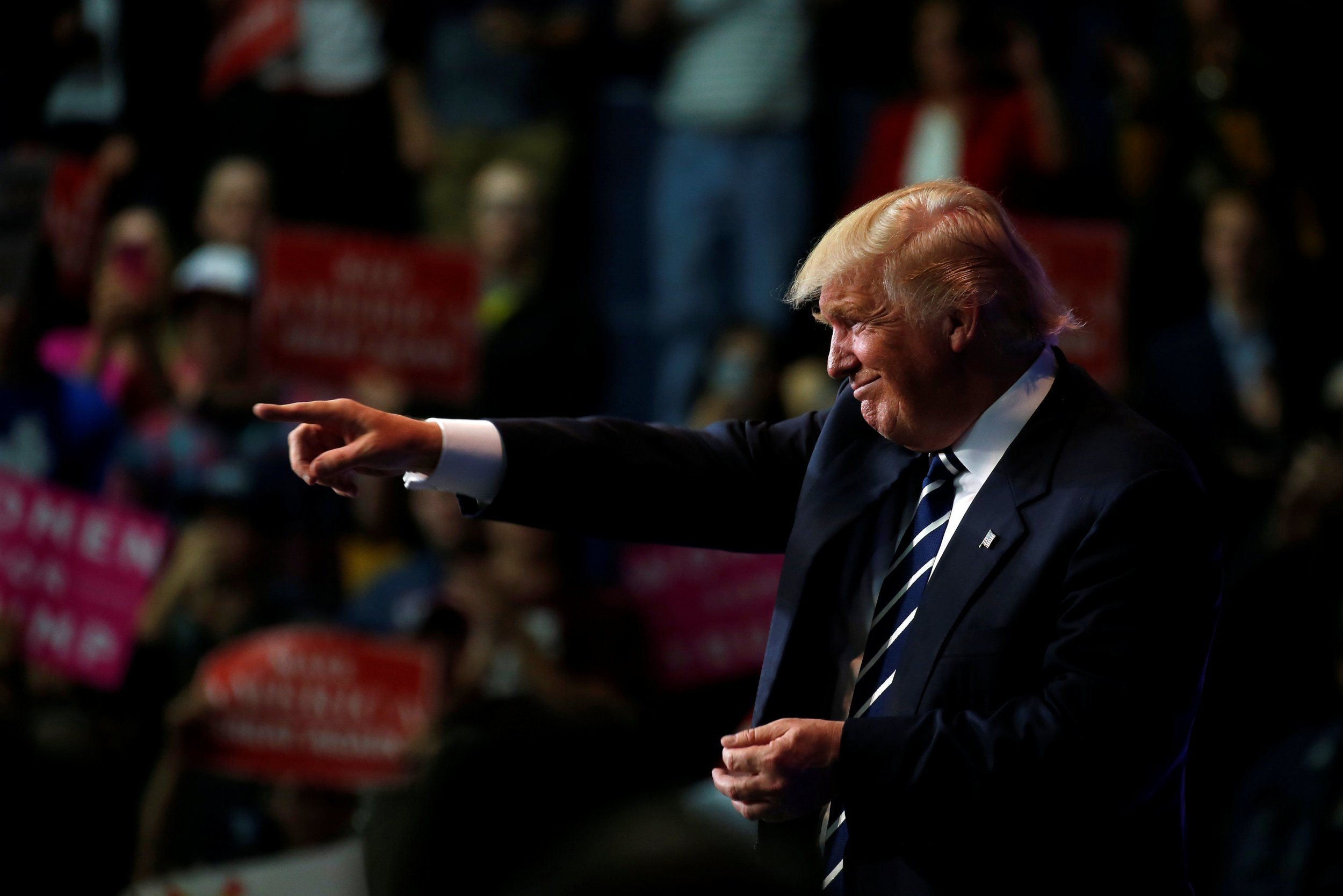 Welcome to The Day in Polls. As we approach Election Day, we'll be keeping you up-to-date on the latest poll numbers and where the candidates stand.
By this time next week, we'll likley be waking up to a new reality: that Hillary Clinton or Donald Trump is the president-elect. With six days to go before the election, polls are showing the gap between Clinton and Trump getting smaller. Here's where they stand as of eary Wednesday.
Clinton, the Democratic presidential nominee, has a 1.7 -point lead over Republican Trump in Real Clear Politics's daily average of most state and national polls. Trump now has 45.5 percent of likely voter support, compared to 47.2 percent for Clinton. This time last week, Clinton had 48.4 percent of voter support to Trump's 43 percent, which suggests fallout from the news last Friday that the FBI is reviewing new emails related to Clinton.
Clinton and Trump are in a dead heat in three polls: Rasmussen Reports, ABC News/ Washington Post and Investor's Business Daily (IBD)/TechnoMetrica Market Intelligence (TIPP). The polls from Rasmussen Reports and IBD/TIPP have the candidatesat 44 percent of voter support, while the ABC News/Washington Post poll says Clinton and Trump each have 46 percent of voter support.
These tie scores—and what appears to be wavering support for Clinton—are reflected in the forecasts. The Upshot shows Clinton has an 87 percent chance of winning the election, compared to 13 percent for Trump. Clinton has seen a steady decline in her chance of winning over the past week; last Wednesday, she had a 92 percent chance to Trump's eight percent.
Over at FiveThirtyEight, Clinton started Wednesday morning with a 69.1 percent chance of winning the election, while Trump had a 30.8 percent chance. Clinton's numbers have increased slightly and Trump's have dipped a but since those initial numbers were reported at 7:47 a.m., with the late-morning forecast showing Clinton has a 70.3 percent chance to Trump's 29.6 percent. Trump polled particularly well in new Missouri and Georgia surveys, where he leads by 13 points and seven points, respectively. A statewide poll in Colorado, meanwhile, has Clinton five points ahead.
Outlier of the day. (Honestly?): Here's a first. In a new poll from ABC News/Washington Post, 46 percent of respondents said they consider Trump more honest and trustworthy than Clinton. Just 38 percent of respondents say the same for Clinton versus Trump. The poll was conducted between October 28 and 31—after the emails news broke. The percentage of people who don't see either candidate as honest or trustworthy has increased from eight percent to 12 percent, which ABC News calls "a small, but significant change."