Presidential Election Polls for November 3, 2016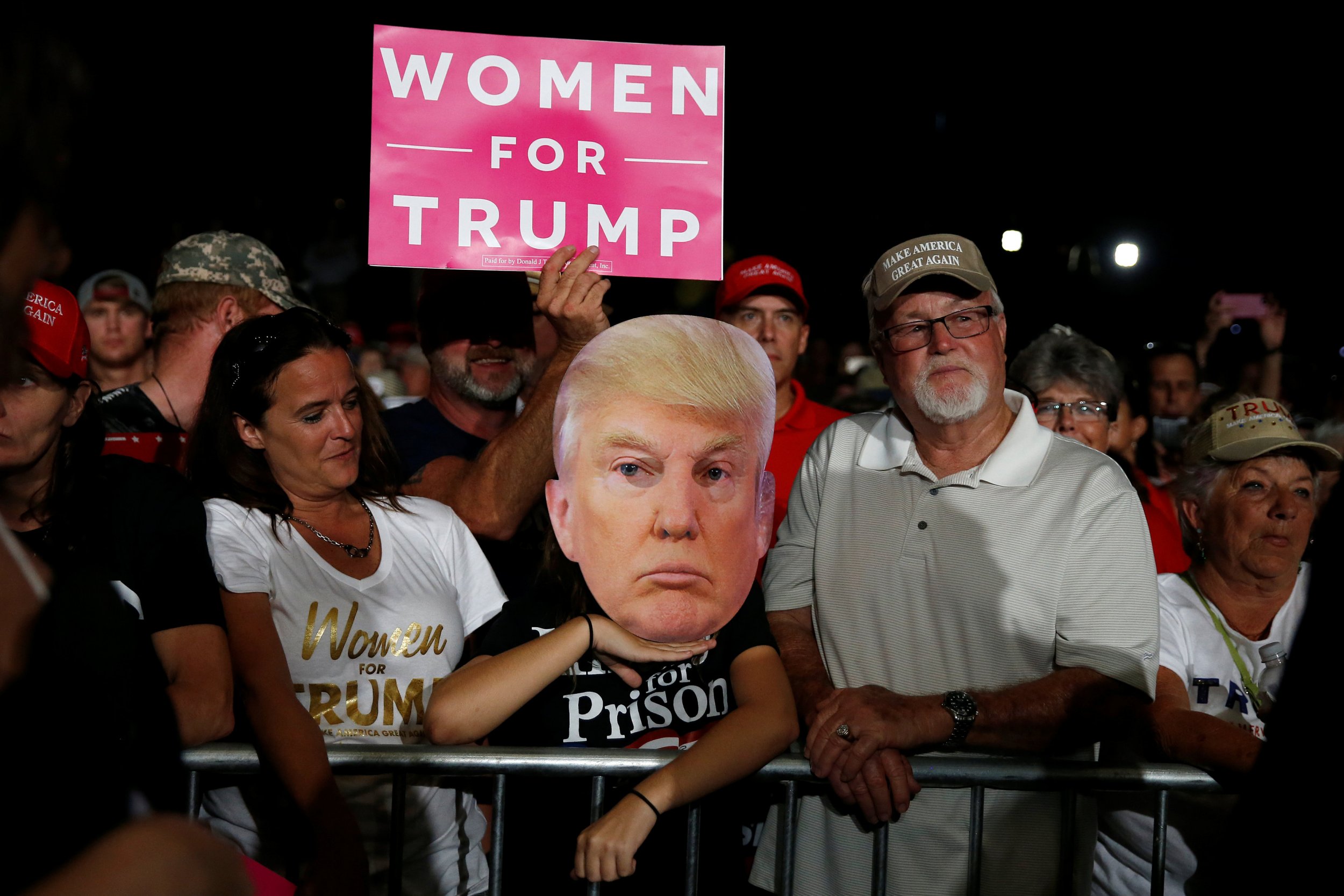 Welcome to The Day in Polls. As we approach Election Day, we'll be keeping you up-to-date on the latest poll numbers and where the candidates stand.
Nearly a week after the news that the FBI is conducting a review of emails found on a laptop belonging to Hillary Clinton's top aide, the race for U.S. president remains close.
As Republican presidential nominee Donald Trump and Democratic nominee Clinton were making last-minute pitches to voters on Wednesday, it was another news-packed day on the campaign trail. On Wednesday afternoon, Lisa Bloom, a lawyer representing a woman who alleges that she was raped by Trump as a 13-year-old, told reporters that her client canceled a press conference out of fear for her safety. Meanwhile, Trump encouraged early Clinton voters who might have "buyer's remorse" to recast their ballots in his favor.
Here's where we stand with five days to go.
Support for Clinton and Trump hasn't budged over the past day, according to the Real Clear Politics average of state and local polls. After seeing her support in the polls waver over the past week, Clinton has a 1.7-point lead on Trump for the second day in a row with 47 percent of support, compared to Trump's 45.3 percent. A number of Quinnipiac University polls released on Tuesday also put Clinton ahead in four key swing states. In Florida, Clinton has 46 percent to Trump's 45 percent; in Ohio she leads by 46 percent to Trump's 41 percent; and in Pennsylvania she leads Trump 48 percent to 43 percent. In North Carolina, Clinton has 47 percent support to Trump's 44 percent.
It's worth pointing out that 62 percent of people say that the recently discovered emails make no difference in whether they will vote for Clinton, according to a new CBS News/New York Times poll. Most people—92 percent—have already made up their minds about who to vote for, the poll says.
Taking a look at Thursday's forecasts, Trump's likelihood of winning the election continues to increase. FiveThirtyEight says Clinton has a 66.9 percent chance of winning the election, compared to 33.1 percent for Trump. That is a significant decrease for Clinton from a week ago, when she had an 81.3 percent chance of winning. FiveThirtyEight also predicts that Clinton will win the popular vote with 48.5 percent support to Trump's 45.3 percent, and will receive 293.9 electoral votes to Trump's 243.
Over at The Upshot, Trump's chance of winning the election has increased slightly. Clinton has an 86 percent chance of victory to Trump's 14 percent chance. However, a new Politico/Morning Consult poll released Thursday morning contradicted suggestions from Trump that his supporters aren't being accurately represented in the polls because they won't admit to backing him. "A hidden army of Trump voters that's undetected by the polls is unlikely to materialize on Election Day," Politico says.
Outlier of the day: More than a third of Iraqis—34 percent—have a positive view of Trump, the highest rate in the Arab world, according to a new poll. The Arab Center Washington D.C. polled people in nine Arab countries—Algeria, Egypt, Iraq, Jordan, Kuwait, Morocco, the Palestinian Territories, Saudi Arabia and Tunisia—on their attitudes toward the U.S. and the election. Clinton was the more popular candidate, with 56 percent of support to Trump's 20 percent; she was most favored among Tunisians, while Palestinians held the most negative view of her. Across all nine countries, 66 percent see Clinton as the candidate who will have the most positive impact on U.S. foreign policy toward the Arab world.