Presidential Election Polls for November 6, 2016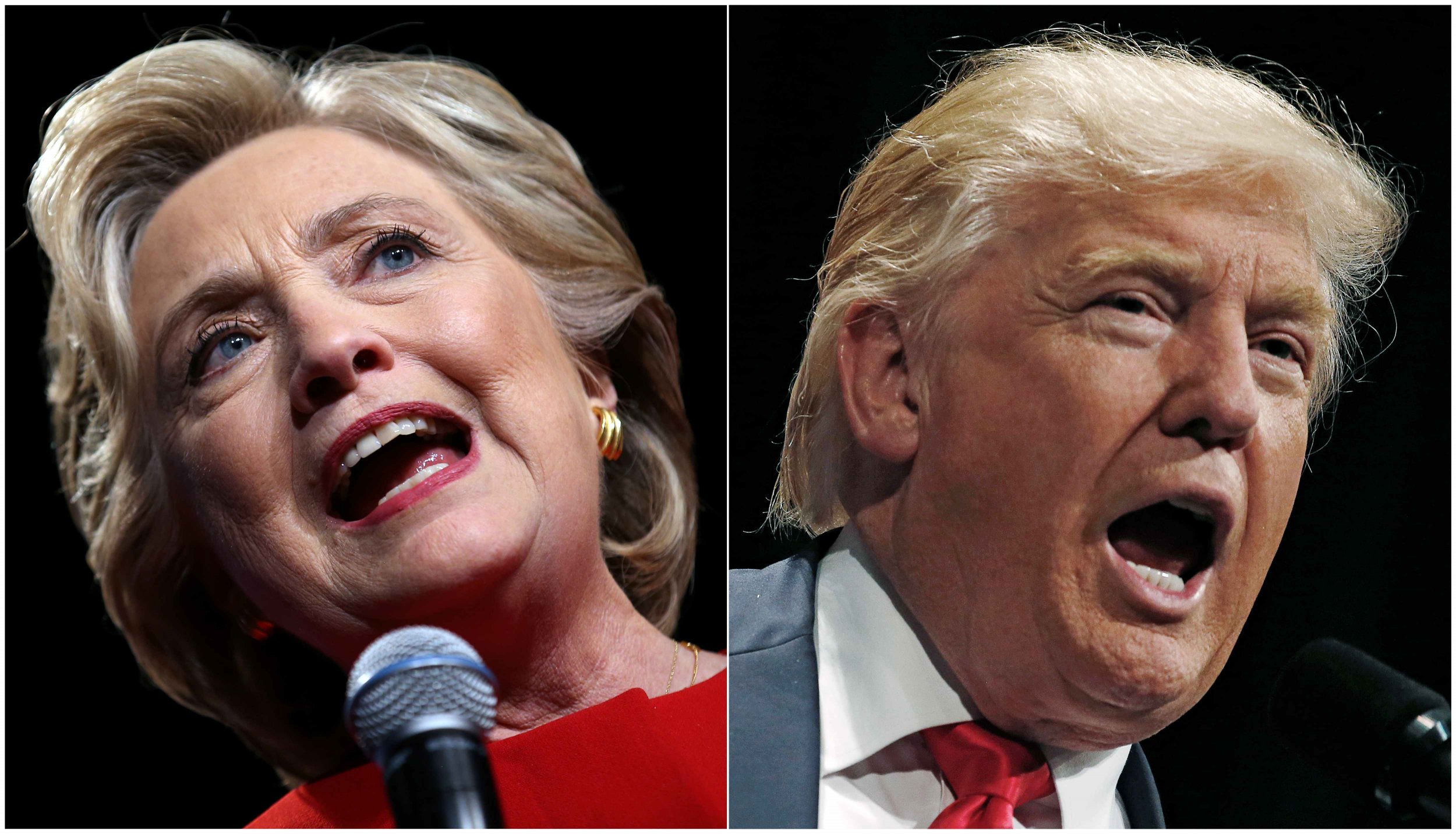 Welcome to The Day in Polls. As we approach Election Day, we'll be keeping you up-to-date on the latest poll numbers and where the candidates stand.
With just two full days of campaigning left, Democratic nominee Hillary Clinton and Republican nominee Donald Trump are keeping up a busy schedule in many battleground states. Trump will appear Sunday in Minnesota, Michigan, Pennsylvania, Virginia and Iowa. Clinton will deliver speeches in Ohio and New Hampshire, while surrogates including Bill Clinton, vice presidential nominee Tim Kaine, Senator Bernie Sanders, President Barack Obama and musician Jon Bon Jovi will appear in Wisconsin, Florida, Pennsylvania, Arizona, Michigan and North Carolina.
There is still a large contingent of undecided voters that the candidates could sway, according to the final POLITICO/Morning Consult poll before the election. Nine percent of respondents said they didn't know who to vote for, although Clinton maintained a lead over Trump regardless of whether "don't know" was offered as a response option. The poll shows a 3-point lead for Clinton, 45 percent to 42 percent, when respondents were forced to pick a candidate, and the same margin when offered the chance to reply "don't know," with Clinton at 42 percent and Trump 39 percent.
There was no movement in the Real Clear Politics average of state and local polls, with Clinton holding a slim 1.8-point lead over Trump on Sunday, with 46.6 percent support compared to Trump's 44.8. Real Clear Politics projects 216 safe electoral votes for Clinton and 164 for Trump, with 158 electoral votes still seen as toss-ups. The winner needs 270 Electoral College votes.
Trump continues to gain a bit of ground in the FiveThirtyEight forecast. His chance of winning increased from 35.5 percent Saturday to 35.7 percent Sunday, with Clinton dropping slightly from a 64.5 percent likelihood of winning to a 64.2 percent chance Sunday. FiveThirtyEight projects Clinton at 290 votes, with Trump estimated to garner 247 in the Electoral College. Overall, Clinton maintains a two-point lead over Trump, 48 percent to 46 percent.
Clinton's chance of victory slipped a percentage point in the Upshot's daily forecasts, with an 84 percent chance compared to her 85 percent forecast Saturday.
The Washington Post-ABC Tracking Poll offers some good news for Clinton. She holds a 5-point lead, with 48 percent support to Trump's 43 percent. "But Clinton has a clear advantage in affirmative support, with 55 percent of her backers saying the main reason they are voting for her is because they support her, compared with 43 percent of Trump voters. More Trump voters say they are voting for him mainly because they oppose Clinton," the Post reports.
Outlier of the Day: The vast majority of voters believe both Clinton and Trump have done "something wrong," according to a McClatchy-Marist poll. However, the majority of voters (51 percent) take their belief a step further, feeling that Clinton has done something illegal, while just 26 percent believe Trump has done something illegal. The poll also shows Clinton leading Trump by 1 percentage point when Jill Stein and Gary Johnson are included, which widens to a 2-point lead when offered a two-way race.